eBay's Sneaker Resale Game Connects Canadian Sellers to North America
The online marketplace continues to make it easier to monetize footwear collections.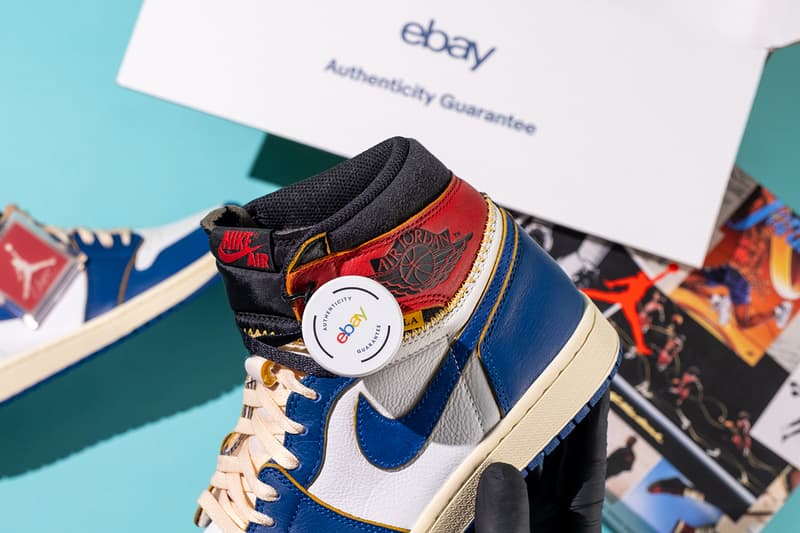 With the end of the year approaching, sneakerheads and style aficionados are getting ready to clean out their closets to make room for next year's grails. Making it easier to monetize these footwear collections, eBay is continuing to strengthen its sneaker resale game by offering new perks for sellers in the marketplace. In addition to eliminating seller fees on sneakers, eBay has expanded its Authenticity Guarantee to the US, connecting Canadians with opportunities to sell to the largest sneaker market in the world.
The expansion calls attention to the wider audience interested in Canadian sellers, and their inventory of sneaker collections with global appeal. eBay's Authenticity Guarantee legit checks shoes so buyers and sellers feel more confident. Qualifying sneakers that sell for over $100 CAD on eBay are fully verified by an independent team of industry experts. After passing through eBay's authentication center, the vetted sneakers are marked with NFC-embedded authentication tags to protect both sellers and buyers and the listing is denoted with a blue checkmark to make shopping easier.
The large inventory of sneakers on eBay's platform ranges from vintage collectibles to sold-out staples, as well as offerings from designer and luxury sneaker brands. Over 30 more designer brands have been recently added to eBay's Authenticity Guarantee, which includes Gucci, Prada, Louis Vuitton, Fear of God and more. Sneakers covered under the Authenticity Guarantee also come with verified returns to increase security for sellers – meaning, if the buyer wants to return their sneakers, it will go back through the Authenticity Guarantee center to ensure the shoe you sold is the exact shoe and condition you get back. By building trust within the footwear community, a pair of sneakers is purchased every four seconds on eBay across North America.
Whether you're shopping for new sneakers or selling pairs that you already own, head over to eBay to browse its marketplace and look for the verified blue checkmark. More information about the qualifications for the Authenticity Guarantee policy and instructions for selling can also be found on the brand's website.