The Most Common Password in America Is "123456"
And yes, "password" is also in the top 10 list.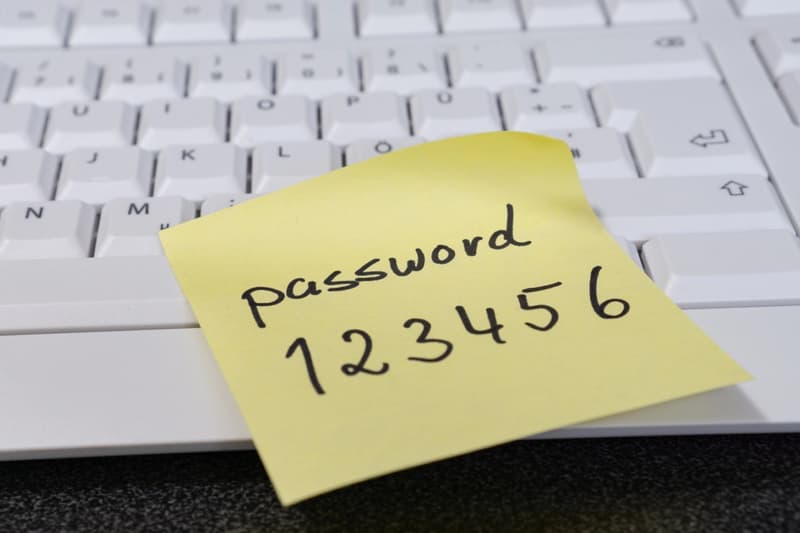 Proprietary password manager and cybersecurity firm NordPass has just published its 2021 study of the world's top 200 most common passwords, and the results are just what you'd think.
Taking the top place in the U.S. is none other than "123456," a sequence of six digits that might explain why America has the most leaked passwords per capita across the globe. In second place is the obvious "password," and the rest of the top 10 slots are filled with varying versions of the two, such as "123456789" and "password1."
Interestingly enough, those across the pond also have an affinity to those same six numbers, with "123456" also being the most common password in the U.K., followed by "password" once again, a more local "liverpool," "password1" and "123456789" rounding out the top five. Other notable mentions this year include "iloveyou", "dragon," "princess," "computer," "pokemon" and "fuckyou."
Top 10 most common passwords of 2021 in the U.S.

"123456" found 3,572,081 times
"password" found 1,730,765 times
"12345" found 958,799 times
"123456789" found 873,522 times
"password1" found 666,746 times
"abc123" found 610,867 times
"12345678" found 440,687 times
"qwerty" found 382,302 times
"111111" found 369,258 times
"1234567" found 356,163 times
If you're interested to see what else is on the list, you can find the full rankings over at NordPass.
Elsewhere in tech, TikTok is now hoping to combat dangerous viral challenges and hoaxes.