Joey Bada$$ Is Ready for His Comeback
HYPEBEAST caught up with the Brooklyn-born rapper to discuss new music, his emerging acting career and more.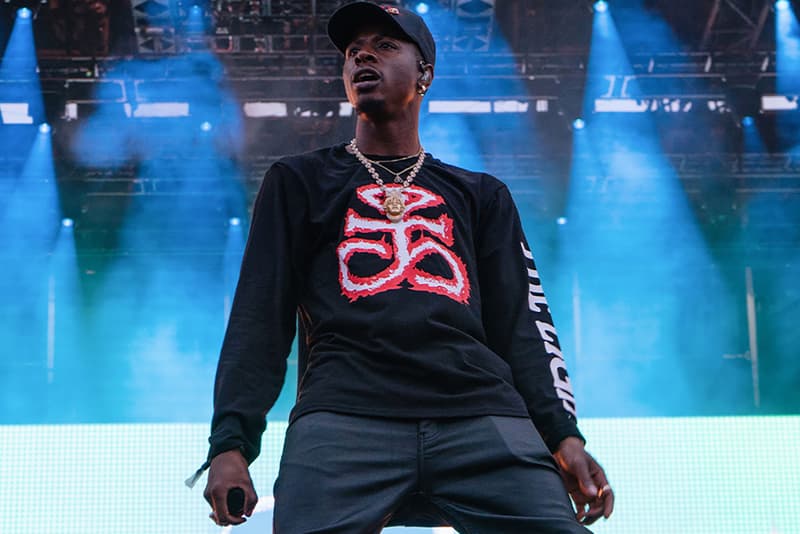 1 of 2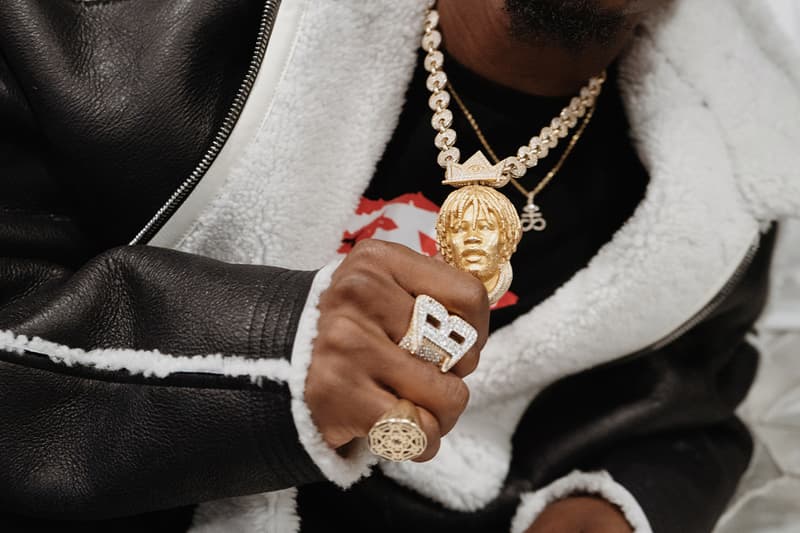 2 of 2
In order to reach the pinnacle of creativity, artists sometimes need to take a step back, experience other aspects of life and realign their career goals — which is exactly what Joey Bada$$ has been up to. It's been over two years since the Brooklyn-born rapper dropped his collaborative project Escape From New York with Beast Coast and Flatbush Zombies, and over four years since he released his sophomore album ALL AMERIKKKAN BADA$$. Speaking to HYPEBEAST at Rolling Loud NYC, the artist expressed that after taking some time to reflect, he's ready to make his triumphant return to the studio.
"The album is damn near done", he said of his as-of-yet untitled upcoming musical project. "Right now we're just in the process of working on skits, finalizing the sequence, working on the entire theme and story of the album and threading it all together."
"It's about getting my revenge, everything that's owed to me and coming back with a vengeance."
Rolling Loud NYC was the most recent festival BadA$$ performed at, and during his set — in front of his hometown crowd — he debuted one of his upcoming singles titled "Joey's Revenge." The new song speaks to his reignited energy and excitement to create music again, as well as a renewed sense of ambition. "I just came back for the win / lotta new money in my hand / go and tell her friend to tell a friend / they say success is the best revenge," he raps in the opening verse.
"The context of the song is just me not giving a f— anymore," he told HYPEBEAST.
"It's about getting my revenge, everything that's owed to me and coming back with a vengeance."
Over the past few years, the rapper has shifted his efforts towards another passion: acting. Since 2019, Bada$$ has kept himself busy in front of the camera, starring as Rebel in the Hulu series Wu-Tang: An American Saga, playing Leon in the Emmy-winning drama series Mr. Robot, and acting in the BET comedy TV series Boomerang. In addition, he has also appeared in the short film Two Distant Strangers and the crime-focused series Power Book III: Raising Kanan.
"This is a humble brag, but I've reached the point where whatever film I audition for, I land the role", he said proudly.. "At the end of 2019, I wrote out my goals and one of them was to land the role. I didn't know what that exactly looked like at the time, but I wanted to land something that took me to a new level as an actor, and Power Book III was that for me."
Bada$$ said that both acting and making music require a similar creative approach, which he has honed in on over the past few years. "Both of them require the ability to tap in", he said. "Whether I'm hopping into the booth, onstage or on set, I have to tap into a whole different aspect of myself to deliver. My favorite similarity between the two is when I get to freestyle, because that is when I get to be instinctual and interact with my environment."
The exact release date for his next music project has yet to be determined, but Joey confirmed that it will arrive sometime in 2022. He clarified that "Joey's Revenge" will be the first single to be released to the public, and that all details of the album are currently being ironed out. It's clear from his Rolling Loud performance that his highly-anticipated return to music will exude a renewed sense of confidence and signal his industry comeback.