The Buyer of a $3.4 Million USD Bored Ape NFT Is In It for the Long Run
Brandon Buchanan, a.k.a. rhincodon, believes that crypto-assets are blank canvases for creativity.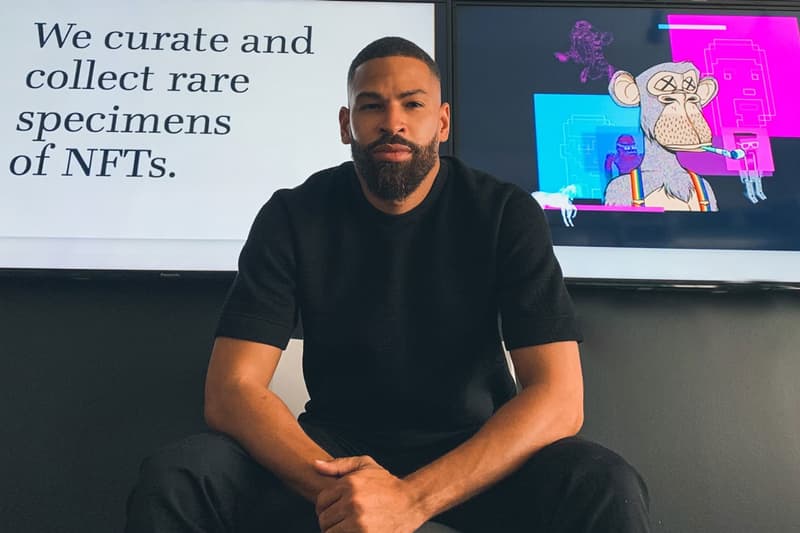 Last month, an anonymous crypto buyer called "rhincodon" purchased a rare Bored Ape Yacht Club NFT from Sotheby's newly-launched Metaverse digital art platform for a record $3.4 million USD.
Bored Ape Yacht Club #8817, one of 10,000 unique cartoon apes on the Ethereum blockchain, wears a propeller hat, a turtleneck and holds a party horn in its mouth. Notably, the Ape has gold fur — a super rare trait found in less than 1% of Bored Apes that makes it a valuable digital collectible.
#AuctionUpdate #BAYC #8817 sells for a RECORD $3,408,000 USD! This is the first time it has been made available since it was minted. Less than 1% of all Bored Apes have the gold fur trait. From the collection of @j1mmyeth #NativelyDigital pic.twitter.com/HfFTpEOIUh

— Sotheby's Metaverse (@Sothebysverse) October 26, 2021
Those outside of the crypto community may be baffled by the enormous prices these NFTs, or non-fungible tokens, have fetched at major auction houses like Sotheby's and Christie's. In September, a mixed lot of Bored Ape NFTs sold for $24.4 million USD at auction, while a rare CryptoPunk sold at Sotheby's in June for over 11.7 million USD. But for those embedded inside the crypto community, these digital collectibles not only serve as status symbols but also as emblems of the early days of NFT and crypto trading that continues to evolve.
So what compelled rhincodon to spend $3.4 million USD on a single digital image? While many crypto traders prefer to remain anonymous, the investor revealed his identity to HYPEBEAST and spoke about how he sees NFTs as an integral part of the digital future.
"I had been looking for a gold Ape for the last couple of months, and there are not a lot for sale — only 46," said Brandon Buchanan, a crypto investor who spoke exclusively to HYPEBEAST. "And the ones that are listed typically sell for 1,000 ETH plus, and so give or take, wherever the price of ETH is at a given moment, you're already talking $3 million USD plus." 
Buchanan is the founder and managing partner of Meta4 Capital, a cryptocurrency-focused investment management company that specializes in rare NFTs. The company has already invested millions into collecting a variety of rare digital avatars, including Meebits, Mutant Apes and CrypToadz, and has also purchased several plots of digital land in The Sandbox, a popular metaverse platform set to release soon. For him, each investment holds a significant place in the crypto ecosystem, with collectors considering themselves to be a part of a wider community. 
"I think Bored Ape Yacht Club is a little bit misunderstood to the people who are uninitiated and just see them as a JPEG image," Buchanan said. "Even the people who think it's just a private society, it's really not that either."
Buchanan believes that NFTs have exponential power to build passionate communities and can serve as a template for brands on how to engage with their audience in creative ways. For example, Bored Ape Yacht Club NFT owners get a Yacht Club membership card have access to members-only benefits, like real-world meetups. 
View this post on Instagram
Buchanan, who has been investing in crypto since about 2015, said that what used to be a space reserved for early adopters and tech enthusiasts has since exploded into the mainstream. Still, he said that investing in cryptocurrencies or blockchain assets can be risky given the volatility of the prices and decentralized nature of some blockchains that make it difficult to prevent scams.
"It's certainly not for the faint of heart," Buchanan said. "You're dealing with a new technology that's being built out in front for everybody to see." 
But for those willing to spend the time to understand the technology and immerse themselves in a community of passionate collectors, creators and investors, digital assets can yield great rewards.
"It's an investable asset," Buchanan said. "It's like being able to own a rare Babe Ruth card or a Michael Jordan rookie card."
And as the world continues to embrace digital spaces, like virtual reality platforms and metaverses where digital avatars can interact with one another, Buchanan touted the seemingly endless possibilities that crypto-assets can create.
"If you're a musician, you should understand how NFTs will impact your space, and if you're an artist, why are you not putting your stuff on the blockchain?" he said, encouraging creators to think of the blockchain as a blank canvas for expanding the mind.