FKA Twigs and Central Cee Announce New Single for 'The King's Man' Soundtrack
"Measure of a Man" arrives on streaming services November 18.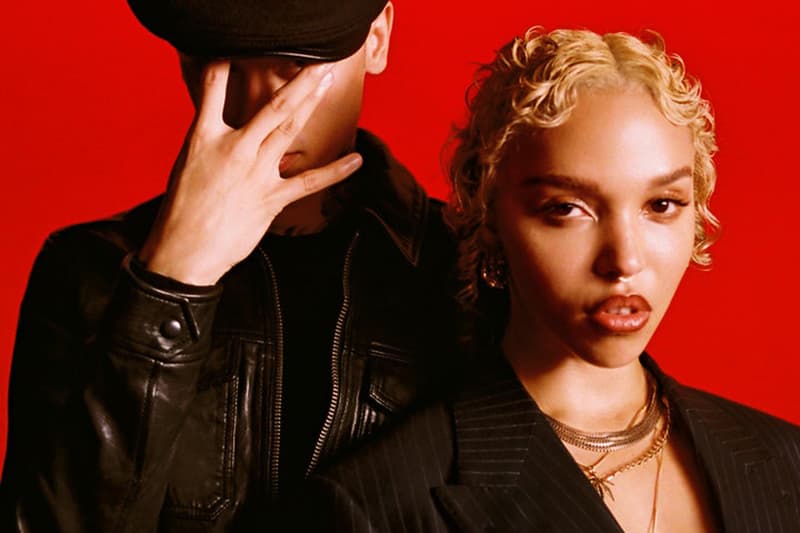 FKA twigs will be debuting a new song next week with London rapper Central Cee. Out on November 18, their single "Measure of a Man" will be included in the soundtrack for the upcoming movie The King's Man.
Joining the popular Kingsman franchise as its third installment, the spy film serves as a prequel to 2014 and 2017's volumes and is slated to premiere on December 22.
The track's release will mark the first project out of Marv Music, a venture between Warner Music Group and Marv, a production company owned by Matthew Vaughn, the director of The King's Man. Vaughn is also credited as a writer of the song.
The last music fans heard from FKA twigs was January's "Don't Judge Me," a finished version of Fred again.. and Headie One's "Judge Me (Interlude)." The completed single featured fresh vocals from FKA twigs alongside the song's original artists and arrived with a powerful music video starring Black British activists.
Central Cee dropped his debut mixtape Wild West independently earlier this year.
In other music news, Thundercat unveiled the 10th-anniversary deluxe vinyl reissue of his debut album The Golden Age of Apocalypse.