Giant Fully Functioning 'Squid Game' "Red Light, Green Light" Doll Appears in Sydney
Sans the bullets.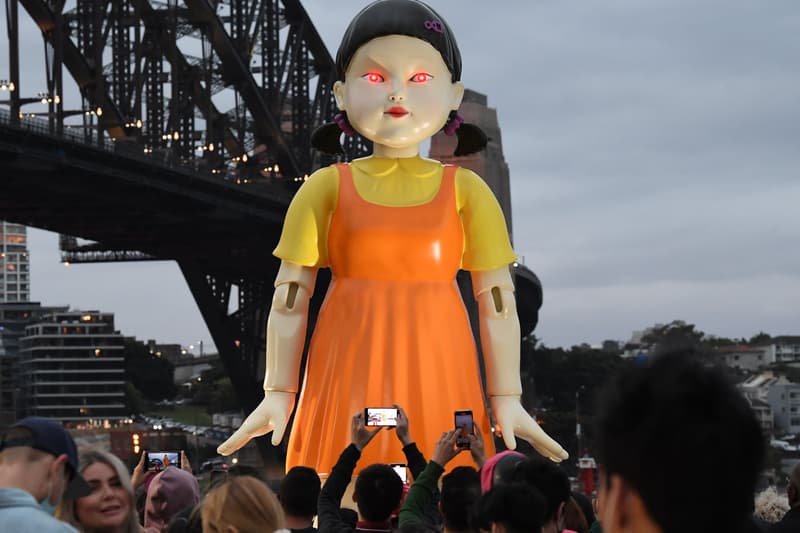 A giant replica of Netflix's Squid Game "Red Light, Green Light" doll has landed in Sydney, Australia.
The streaming platform recently commissioned the fully-working, incredibly lifelike and fear-inducing figure to be placed on Sydney's The Rocks until November 1. Perth Now has reported that the doll stands at 4.57 meters tall and weights about 3,000 kilograms. Similar to the show, the doll promises the same workable features that see it turn its head and say "Red light, green light."
However, different from the events of the show, when movement is detected, the doll's eyes do not shoot bullets, but rather just light up in red. Standing guard next to the doll are two Squid Game guards dressed in their pink suits and masks. Take a look below at the statue below.
View this post on Instagram
In case you missed it, Dwayne Johnson is reuniting with his Jumanji director for a holiday special at Amazon.