'Ghostbusters: Afterlife' Unveils Collaborations With Hasbro, Fortnite and More
Out in theaters on November 19.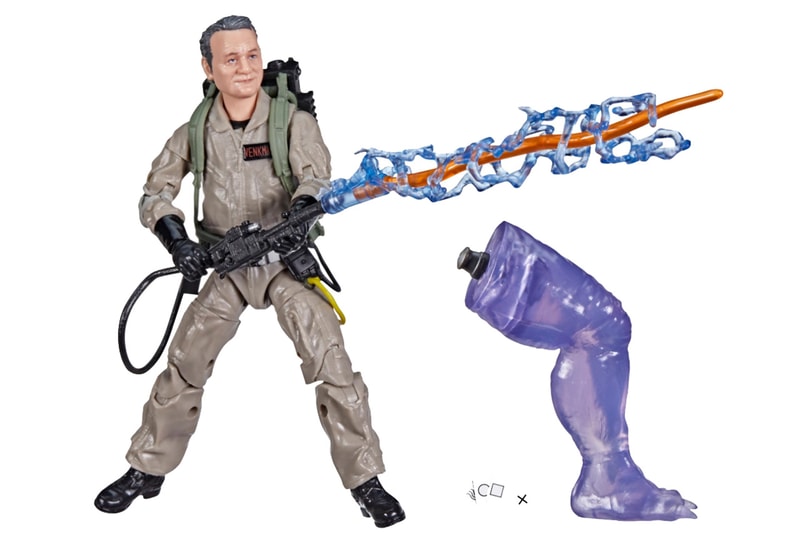 Sony Pictures has announced a lineup of merchandise collaborations in advance of the highly-anticipated release of Ghostbusters: Afterlife.
Directed by Jason Reitman, the new movie follows a mom and her two kids who discover their connection to the original ghostbusters and the legacy that their grandfather left behind.
Expanding on the film's toy line, Hasbro has created children's renditions of the proton blaster, Ecto-1 vehicle and figurines of characters from the 1980s version of the film. For adults, the toy company has plans to develop a plasma proton pack at its innovative HasLab. Crowdfunding for the project began on October 27 and remains open over the next month until December 12.
Epic Games has already introduced a series of Ghostbusters quests in Fortnite, but more movie-themed video game content is on the way. Psyonix is integrating the elements of the film into its sports action Rocket League. Halfbrick Studios, the maker of Jetpack Joyride, will also be unveiling a Ghostbusters takeover in the app sometime in late November
Coming to the app store on November 19, Ghostbusters: Afterlife ScARe from Imprezario Entertainment will give fans a chance to try out ghostbusting for themselves through an immersive augmented reality experience. The game will challenge players to use hidden clues to find special equipment that will aid them in battling the supernatural.
Spanning apparel, toys, gaming and more, the program debuts as the Sony's largest product lineup in history. Additional Ghostbuster collaborations are out now from Reebok, Funko, LEGO, Mad Engine and more.
Ghostbusters: Afterlife arrives in theaters in the United States on November 19.
In other design news, Acne Studios has resurrected Acne Paper with the Age of Aquarius issue.