Remastered 'GTA: Trilogy' Leak Highlights Modern Controls and Improved Graphics
Rockstar has given the PlayStation 2-era games an upgrade.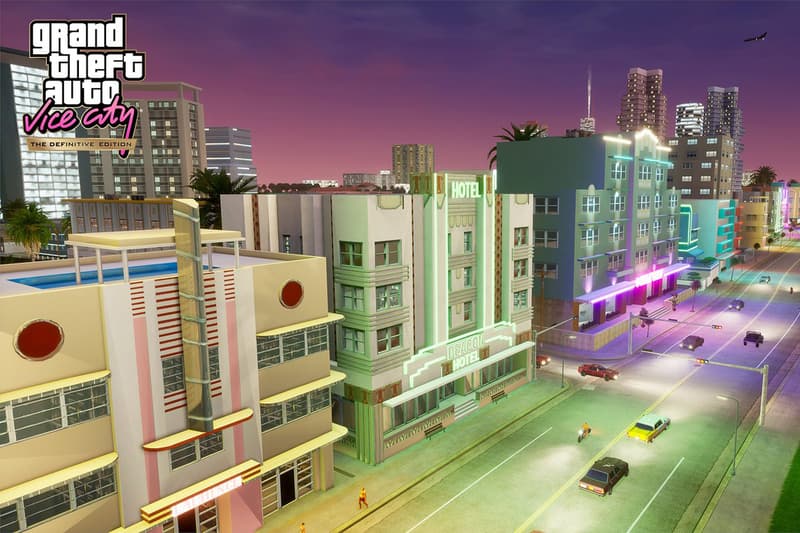 Gameplay footage from the remastered Grand Theft Auto trilogy has been leaked just a day before the game pack's release. The footage was published to YouTube and showcases over an hour of gameplay across the ​​updated versions of the three games that comprise the new trilogy edition — GTA III, Vice City and San Andreas — all of which were originally made for the PlayStation 2.
In its announcement last month, Rockstar Games said that the remastering would maintain the original 2000s aesthetic of the games while introducing visual upgrades such as resolution upgrades and increased draw distances. The game developer shared cutscenes from the reworked trilogy but it hasn't previewed any official gameplay footage itself.
Video Games Chronicle was the first to come across the footage and noted that gameplay demonstrated the inclusion of the weapon wheel, which was taken from later GTA games.
In addition to the weapon and radio wheels, the footage showed the incorporation of the other modern controls Rockstar had promised, including "targeting and lock-on aiming, updated Mini-Maps with enhanced navigation allowing players to set waypoints to destinations, updated Achievements, Trophies, and more."
The game developer also worked on improving the GTA world environment through upgraded character and vehicle models and a rebuilt lighting system that allows for more realistic shadows and weather, among other enhancements.
Grand Theft Auto: The Trilogy – The Definitive Edition is out tomorrow, November 11, for PlayStation 5, Xbox Series X|S, Nintendo Switch, PlayStation 4, Xbox One and PC via the Rockstar Games Launcher.
In other gaming news, a League of Legends spin-off game Hextech Mayhem Is coming to Netflix gaming.