Young Thug Wants Elon Musk's Help To Make Slime City Solar-Powered
The rapper took to Twitter to contact the tech and aerospace entrepreneur.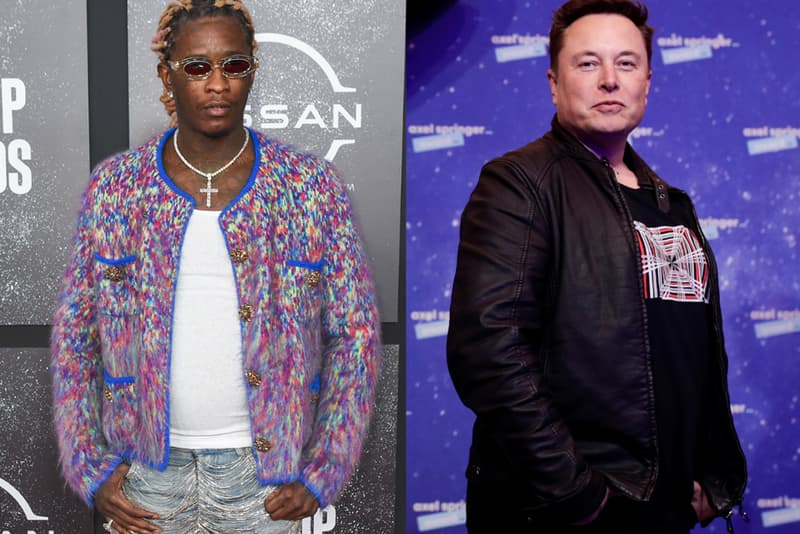 It appears that Young Thug's new album Punk hasn't distracted the rapper from his plans for Slime City. Thug wants to make the miniature city solar-powered and has requested Elon Musk's help to pull off the project.
Thug was gifted 100 acres of land by his manager Geoff Ogunlesi and realtor Trey Williams for his 30th birthday in August. Williams shared that the rapper plans to build houses, a waterpark, a dirt bike trail, and a camping site on the property. It's also expected that he'll use it as the site for a music festival called Slime Fest.
"I wanna make Slime City solar powered wya," Thug publicly tweeted at Musk last night.
I wanna make Slime City solar powered wya @elonmusk

— Young Thug ひ (@youngthug) October 19, 2021
Not known to back down from ambitious projects, the SpaceX founder and Tesla CEO may just be the perfect choice for the job, though he has yet to respond to the tweet.
Fans are now left wondering if the request means that Thug has started building the project. Williams explained in August that the rapper is eager to get the ball rolling as soon as possible but that the project would have to be approved by the city first.
In other music news, Isaiah Rashad delivered a "THIB" visual.