Development Plans for Young Thug's "Slime City" Property Revealed
The 100-acre land will include homes, a campsite and a waterpark.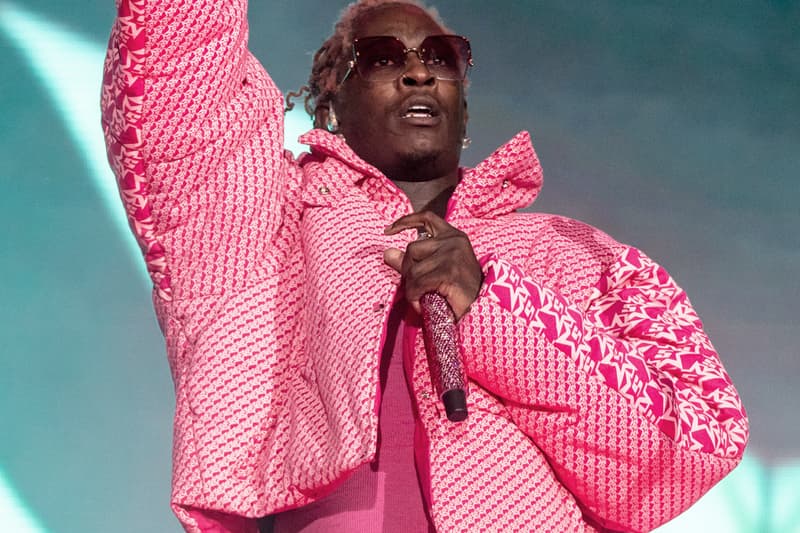 Just a week after Young Thug received 100 acres of land as a birthday gift from his manager, the rapper's big plans for the "Slime City" property have been revealed.
Atlanta realtor Trey Williams, who sold the manager the land, shared that the artist has already been in talks with multiple engineers and architects to get his ideas rolling. After getting approval from the city, Young Thug plans to begin building new homes, an off-road trail for dirt bikes and ATVs, a camping site, as well as a new state of the art waterpark. The land will also be host to his annual music festival, Slime Fest.
Though the plans appear to be coming to fruition, it is still unclear where Slime City is located. Earlier this month, Williams took to Instagram to announce Thugger's 30th birthday gift, "Happy Birthday to one of my top clients @thuggerthugger1 His manager @geoffo212 and I secretly locked down 100 Acres of land for his birthday and now he's about to build Slime City! This is hands down one of the best ways to invest your money! Thank you @geoffo212 for trusting me to get this deal done."
In the past, Young Thug has made several high-profile deals including a recent 11,000 sq. ft. Buckhead mansion. The purchase came after he invested in a seven bedroom-home for $2.75 million 2016.
In case you missed it, IKEA has launched a new Buy Back & Resell service.