Maison Kitsuné and Samsung Reveal Special Edition Galaxy Watch4 and Buds2
The Fox logo finds its way on Samsung's newest wearable tech.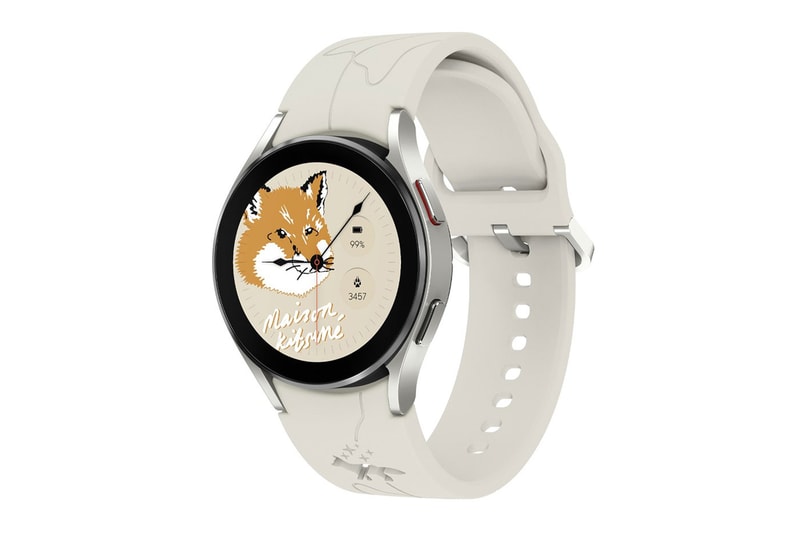 1 of 8
2 of 8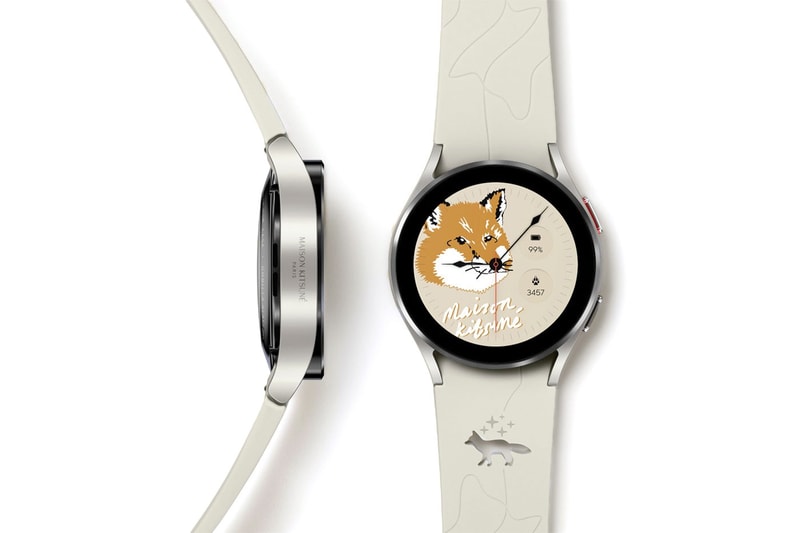 3 of 8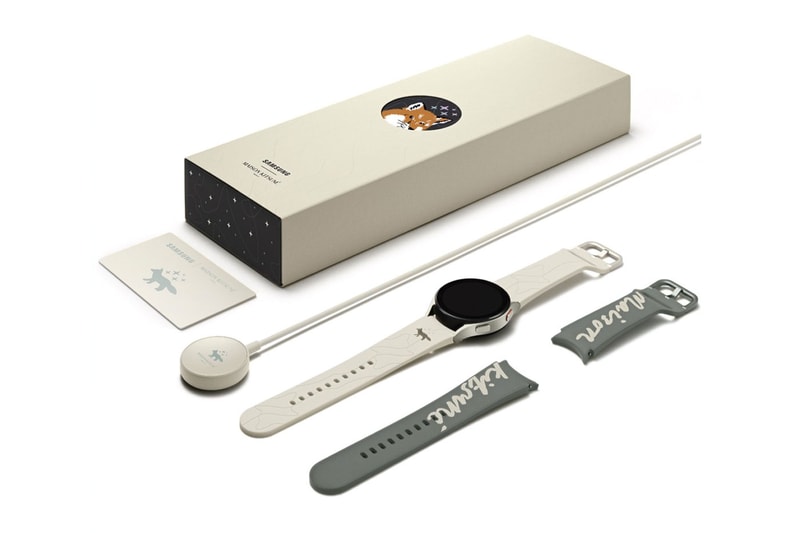 4 of 8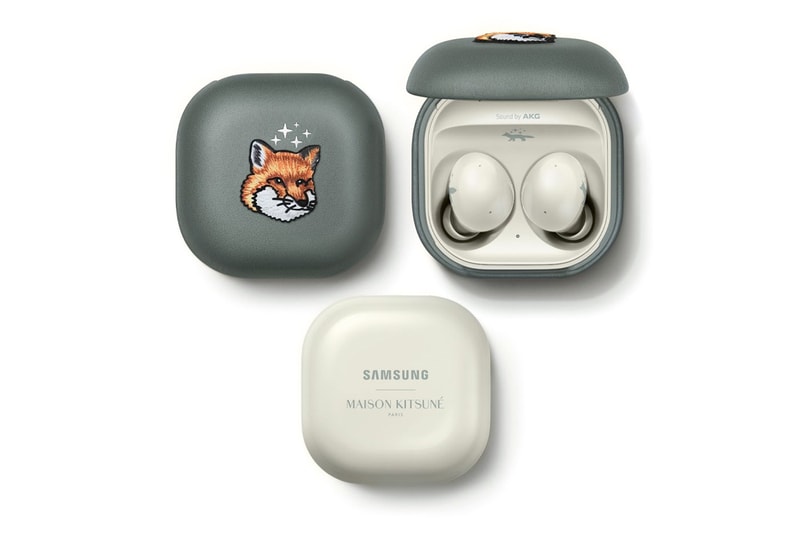 5 of 8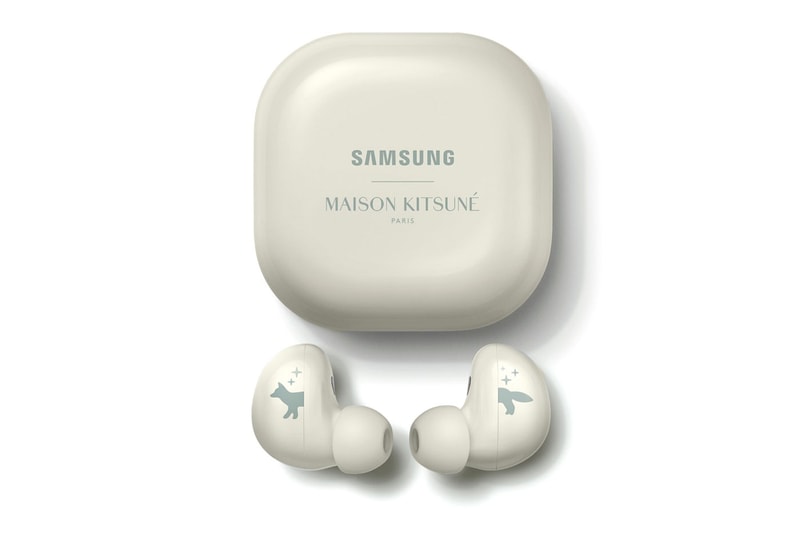 6 of 8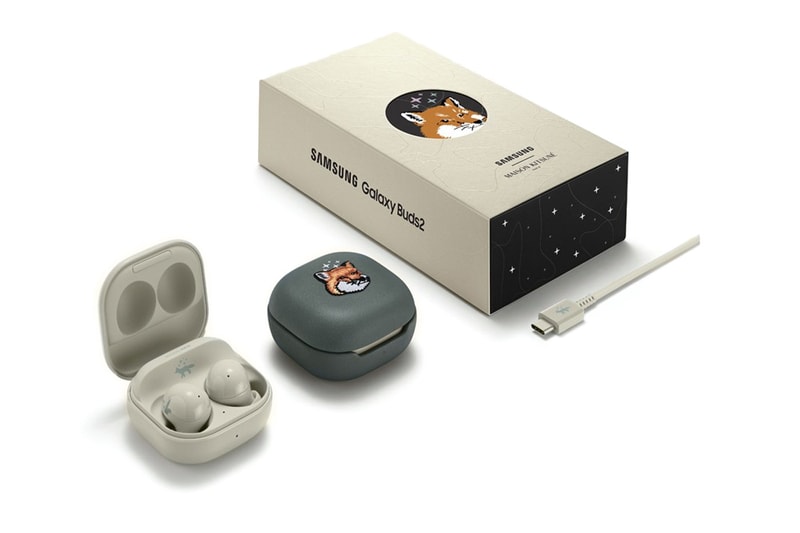 7 of 8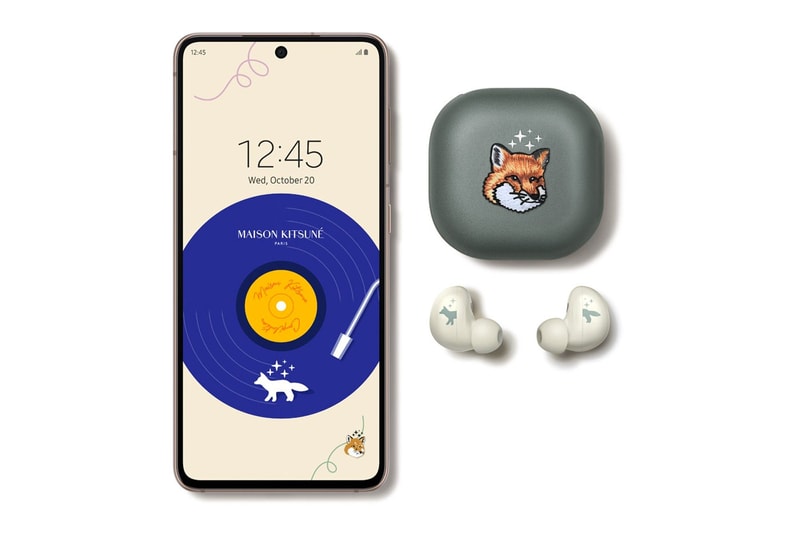 8 of 8
Samsung has announced a special collaboration with multifaceted Paris-meets-Tokyo lifestyle brand Maison Kitsuné, introducing a limited-edition Galaxy Watch4 and Galaxy Buds2 wearables.
The Galaxy Watch4 Maison Kitsuné Edition incorporates the Watch 4's suite of robust wellness features and intuitive UI, with added flair courtesy of the independent fashion house. The 40mm digital dial and Maison Kitsuné branded stainless steel case is secured by a Moonrock Beige strap decorated with Fox-shaped holes and delicate engravings. A custom Stardust Gray strap featuring Maison Kitsuné cursive lettering is also available.
The 2nd generation Galaxy Buds feature the same soothing Moonrock Beige hues housed in a sleek Stardust Gray leather case. Variations of the Maison Kitsuné fox with galaxy sparkle motifs are found on the buds, case, inner housing, and charging cable. "The right earbud features the Fox's head, while the left earbud showcases its tail, meant to represent an uninterrupted journey through the Samsung Galaxy," reads the Samsung press release. In terms of performance, the upcoming buds boast ANC, dynamic two-way speakers, and an improved in-ear fit.
To celebrate the collaboration, music label Kitsuné Musique curated a special playlist for those who purchase either of the collaborative products. The playlist is accessible through a special viewer link incorporated within the exclusive Maison Kitsuné lock screen.
"We are ecstatic to be bringing our distinct style and iconic Fox logo to Samsung Galaxy wearable designs," said Maison Kitsuné co-founder Gildas Loaëc. "We loved the idea of the Maison Kitsuné Fox traversing the galaxy and we had a lot of fun coming up with the new Moonrock Beige color and other subtle motifs and design elements that illustrate the Fox's journey through time and space."
The Galaxy Bud2 Maison Kitsuné Edition will be available for $249.99 USD and Galaxy Watch4 Maison Kitsuné Edition will be released for $399.99 USD. Both devices will debut in select markets beginning October 20. Head over to the Samsung website for more information.
Elsewhere in tech, Facebook is reportedly preparing to change its name.