Rory McIlroy Earns 20th PGA Title With CJ Cup Win
Playing for the first time since the Ryder Cup.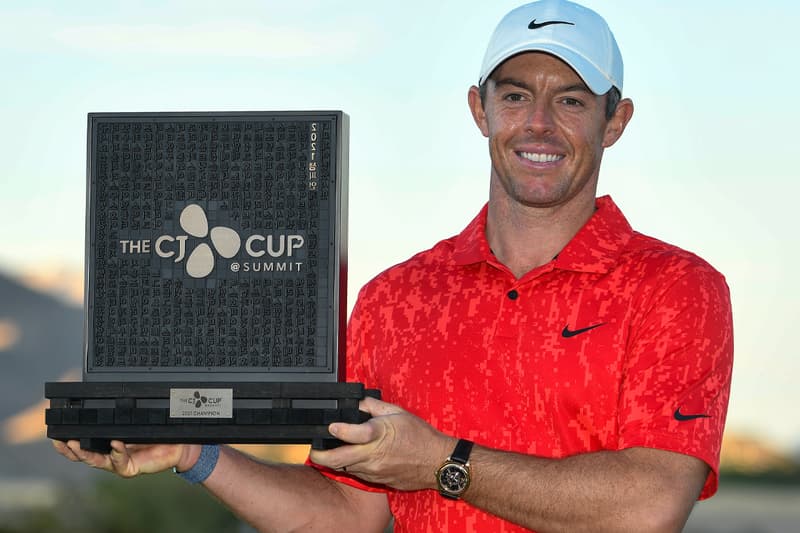 Coming off of his Ryder Cup loss, Rory McIlroy has claimed his 20th PGA victory at the CJ Cup at the Summit. McIlroy is only the 39th player to win at least 20 times on the PGA Tour. His win at the CJ Cup also marks his fifth consecutive PGA Tour season with at least one win.
McIlroy started the second day of the cup behind Rickie Fowler, the former world number one and leader of the cup. With a combination of four birdies surrounding his first bogey early on, McIlroy was able to sink in a momentous 34-foot putt which set him up for the win for an eagle three on the 14th hole. He later secured a victory ahead of Collin Morikawa, who went head-to-head with the Northern Irishman with a career-best 10-under 62. In an interview, McIlroy commented on his win stating,
"To get to 20 wins here is a big achievement. I didn't know if it was going to be this week, but I knew if I just kept my head down and kept playing well and kept doing the right things that eventually I'd get there. To get a win, it's great, it feels really good."
The CJ Cup marked his first competitive play since his defeat in the Ryder Cup, which left the golfer in tears. Heavily disappointed with his performance, the CJ Cup proved to be a strong comeback for the player. Post-Ryder Cup, McIlroy said he reflected on his game a lot and shared, "This is what I need to do. I need to play golf, I need to simplify it. I need to just be me. I think for the last few months I was maybe trying to be someone else to try and get better."
Check out what he had to say below.
"Being me is enough and being me I can do things like this."

You do you, @McIlroyRory. pic.twitter.com/PGax1HiXm3

— PGA TOUR (@PGATOUR) October 18, 2021
Rory is rolling it. @McIlroyRory opens up a 3-shot lead with an eagle from off the green at 14. ? pic.twitter.com/x64XLWxHgV

— PGA TOUR (@PGATOUR) October 17, 2021
In other golf news, JR Smith speaks out about how he feels after making his college golf debut.