JR Smith Says He Feels Like "One of the Guys" After College Golf Debut
Tackling the challenges of the golf course after playing 16 years in the NBA.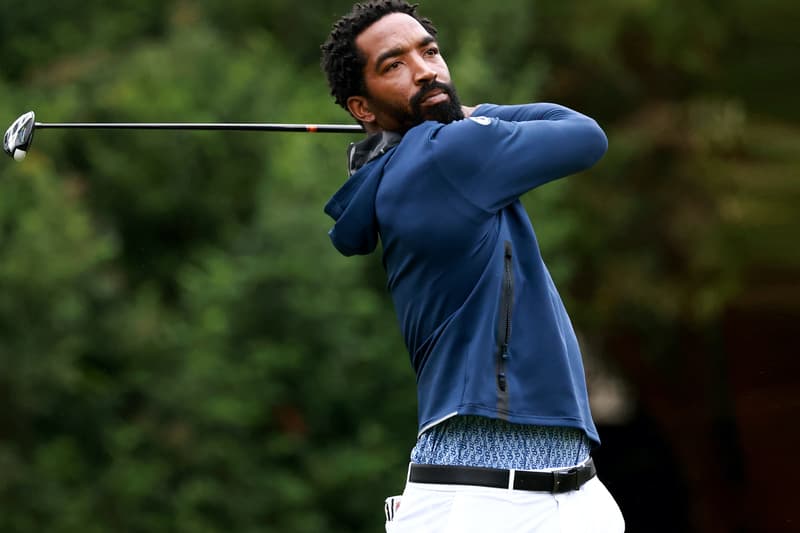 The two-time NBA champion JR Smith has officially made his debut on the North Carolina A&T golf team after playing 16 years in the NBA.
The 36-year-old recently announced that he is going back to college to pursue his degree and his newly found golf career. According to ESPN, Smith shot 12-over-par 83 in the first round and 7-over-78 in the second. The ex-NBA star said, "I was nervous, I was. I didn't really know what to expect."
In the first round, Smith gained quick approval from one of his teammates when he made an accurate approach shot that landed him on the green near the third hole. With a pat on his back, his teammate said, "Way to go, Freshy!." Though a small comment, Smith took it to heart and responded, "That's the nickname for all the freshmen. When I was in the NBA my first year, they called me 'Rookied' or 'Rook,' and now I'm 'Freshy.'"
Smith goes on to discuss how he feels about going back to school. The NBA pro turned college golfer seems elated with his experiences thus far stating, "I actually feel like I'm not just a person who went professional then [became] a college athlete. I feel like I'm one of those guys who just didn't go to school, but at the same time, I can still relate to a lot of these guys and their mindsets and mentalities because I've been there before in certain situations. So, I definitely feel like a college kid. Talking to these guys in my group about study halls and what they got to do and stuff like that, it makes me feel good. It makes me feel normal."
Coach Richard Watkins said, "It's cool to see him be one of the guys," Watkins said. "That's the really cool part, and they embrace him." Though it took some time for Smith to find his bearings, it seems that onlookers will be seeing more of Smith in the blue A&T hoodie and white pants on the golf course down the line. With basketball well in his peripheral, Smith promises, "I'm ready to go to that range to work on it. I had fun, but I don't like losing."
In other sports news, take a look at how Twitter reacted to Brooklyn Nets banning Kyrie Irving from playing until vaccinated.