Jimmy Choo Unveils Exclusive Unisex Collection With Poggy and Eric Haze
Three creative stars collide for one iridescent collaboration.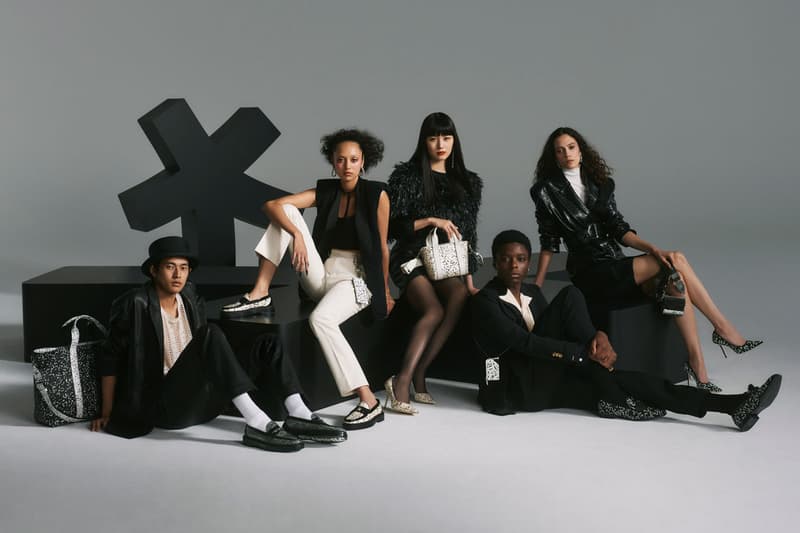 1 of 7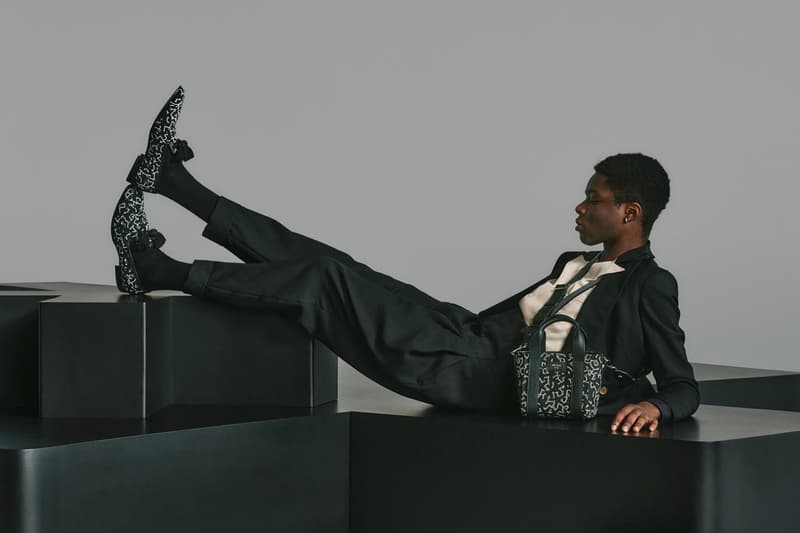 2 of 7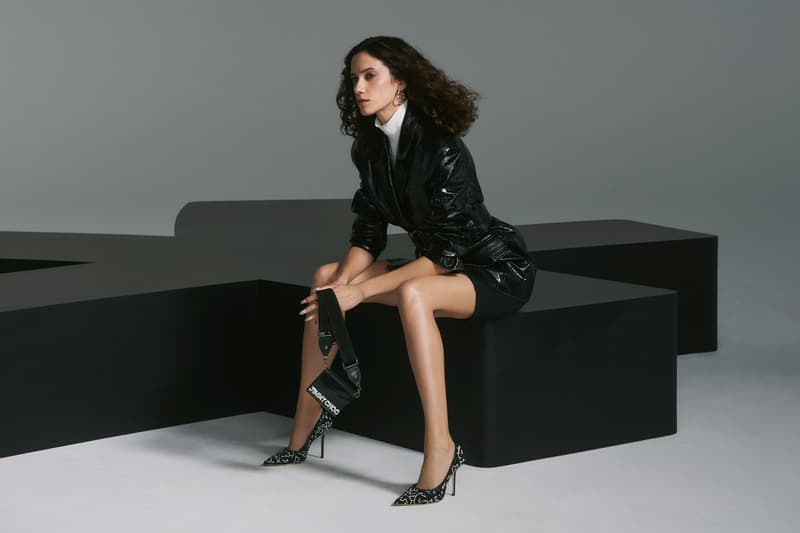 3 of 7
4 of 7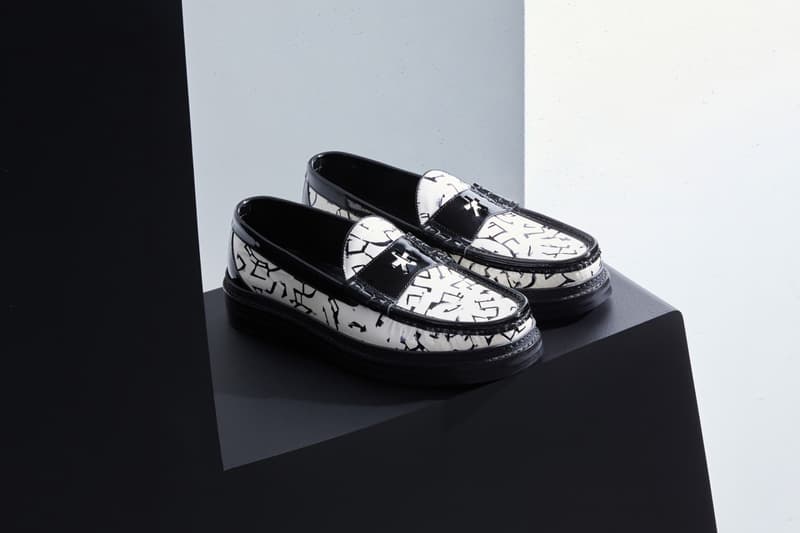 5 of 7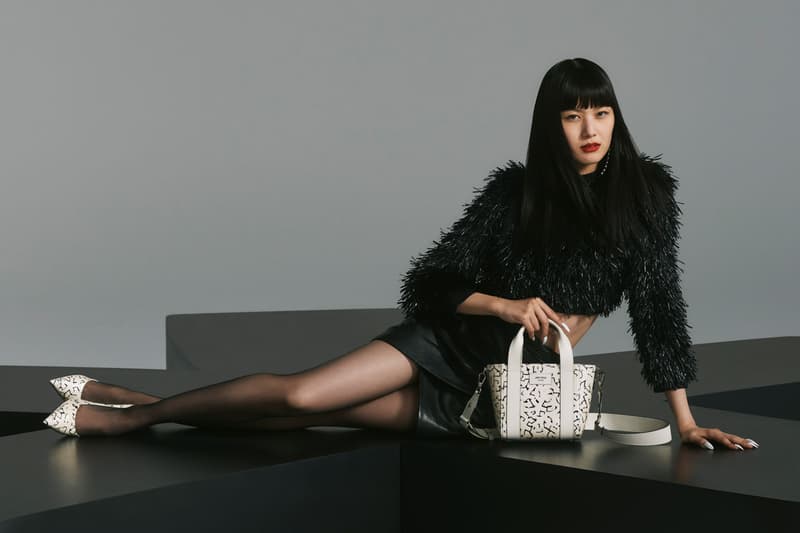 6 of 7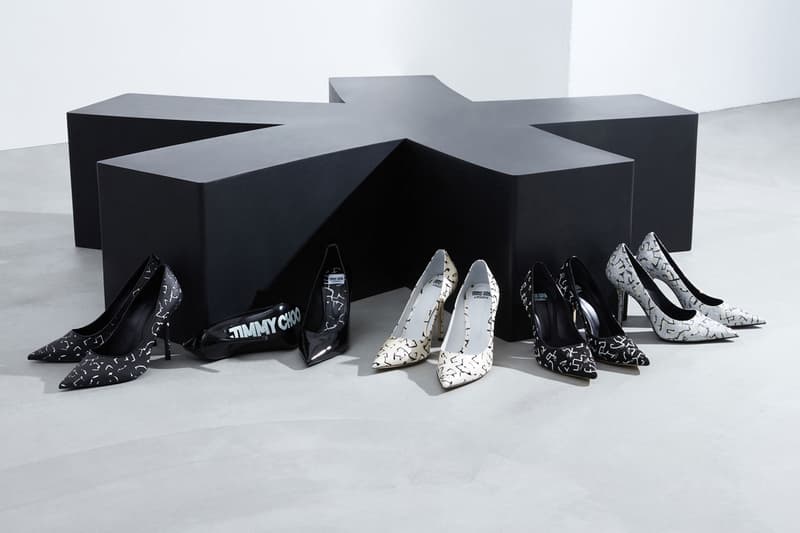 7 of 7
Unleashing the bold and daring personality of Jimmy Choo, Creative Director of the brand, Sandra Choi brings in close friend and style icon Motofumi "Poggy" Kogi and famed artist Eric Haze for an enigmatic collaboration. The trio's collaborative effort, JIMMY CHOO/ ERIC HAZE CURATED BY POGGY reinvents the fashion house's classic star emblem, taking a refreshing spin on the graphic while giving the brand's classic models a face lift.
An alliance with such a juicy line-up does not occur often, but it spurred over a mutual love between Choi and Poggy for the 1980s, specifically the underground music and art scenes that flourished in downtown New York during that era. That period also marked the beginning of Haze's art exhibitions that channeled the buzzing energy of Manhattan, alongside artists like Jean-Michel Basquiat and Keith Haring. The trio worked like magic on the Chasing Stars collection, described by Choi as "the epitome of craft, beauty, glamour and art" to reimagine timeless statement pieces. 
For this much-anticipated collaboration, Jimmy Choo was given access to Haze's signature star motif, which is also one of the brand's most recognizable design insignias. Together, they reimagined this shared emblem  — blowing it up, layering it, obscuring it — to create a dazzling print to decorate stilettos, driving shoes, loafers, sneakers and bags. The unisex loafer covered in "broken" crystals has a mix of grit and glamour that is instantly recognizable as a Jimmy Choo signature. The mini tote bag, featuring Haze's dynamic, urban scrawl, is a playful interpretation of a going out bag. Poggy, with his affinity for sneakers, took the lead in conceptualizing them and designed sneakers that would be seen as "an investment or, as art."
"I am a sneakerhead, but I'm coming back to leather shoes now," he said. "I'm glad that there's a piece that I was able to create that I want to wear myself."
Completing the lifestyle assortment, a 80s French terry-inspired hoodie with a hand drawn Jimmy Choo logo graphic by Haze will also be included. All items carry Haze's graphics, embodying the confident and glamorous aesthetic of the brand, as well as the marriage of Jimmy Choo's modern sophistication with the artist's gritty, urban aesthetic. 
Starting October 11, JIMMY CHOO / ERIC HAZE CURATED BY POGGY will be available on the official Jimmy Choo website as well as at select Jimmy Choo retail stores globally. The collection can also be purchased at 2G in Tokyo, The Hall in Shanghai and Kith in the U.S., Paris and Tokyo on the same day. Coinciding with the launch of the collaboration comes a limited edition BE@RBRICK in two size variations, 1000% and a box set of 400% and 100%. For more details, visit the official Jimmy Choo website.