Takis Fuego Irons Out Rolled Tortilla Chips Into Potato Crisps
Boasting the same fiery hot blend of chili pepper and lime.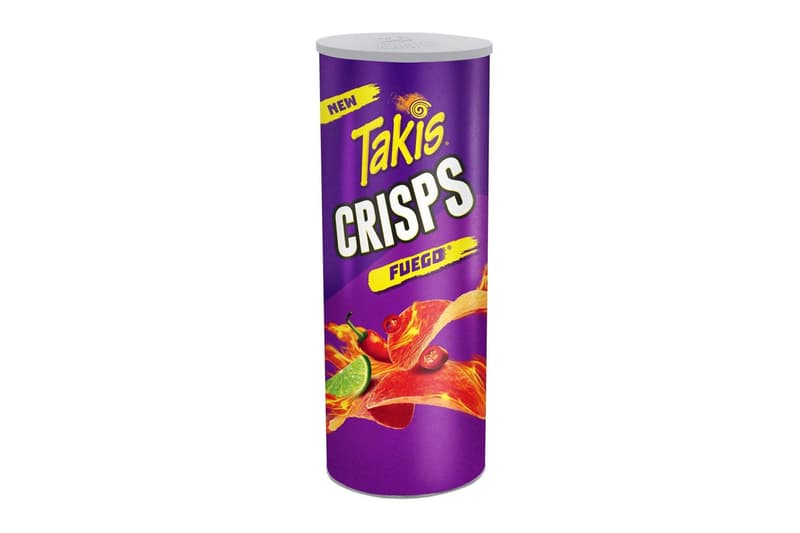 Following the collaboration with Old El Paso for the launch of Hot Chili Pepper and Lime-Flavored Stand 'N Stuff Taco Shells, Takis Fuego is flattening out its famed spicy rolled tortilla chips into stackable potato crisps.
Similar to the shape of Pringles, Takis Crips come in an on-the-go tube and are heavily seasoned with the classic fiery flavor and a kick of zest. These are definitely not made for the faint of heart as the Barcel USA brand describes its flavor "like firewalking with your tongue" with the blend of hot chili pepper and lime.
"With Takis Crisps, consumers can savor the bold and intense Takis flavors they love with the snack's resealable can, allowing them to munch whenever and wherever they want," said Sandra Peregrina, Barcel USA Marketing Director of Salty Snacks.
The spicy hot potato chips are available in 2-oz and 5.5-oz size options at select retailers nationwide for $1.19 USD and $1.69 USD.
The newest member of our snack family has arrived!! Takis Crisps, our most portable snack yet? #new #snack #Takis pic.twitter.com/gALaoEkd8l

— Takis (@TakisUSA) September 20, 2021
For more snacks to add to your rotation, Tullamore D.E.W. introduced its very own Tully Chips.