McDonald's Will Test Beyond Meat in Eight Locations Across the U.S.
Introducing the McPlant Burger.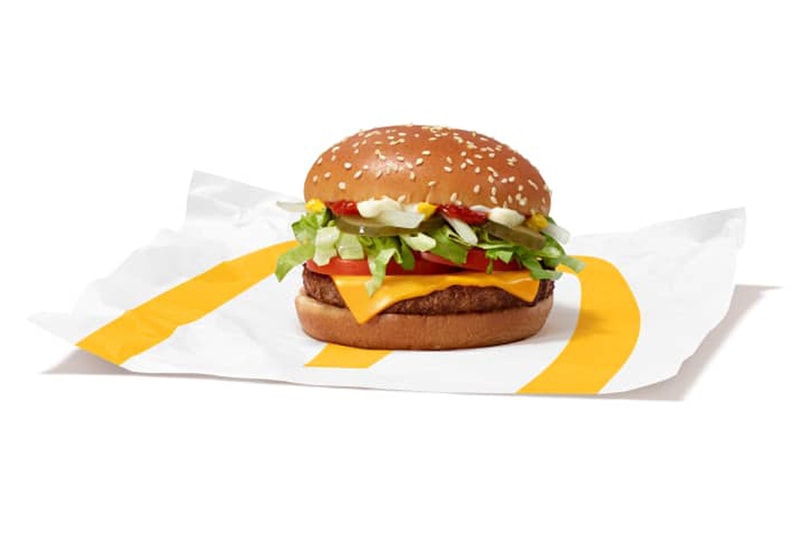 As vegan options continue to trend upward across fast-food restaurants, McDonald's will join the party with a new concept aptly called the McPlant burger.
The sandwich is in conjunction with Beyond Meat, which struck a three-year deal with the fast-food giant back in February. Arguably the most recognizable burger chain in the world, it comes as no surprise that McDonald's aims to expand their offerings, especially given a 2020 Gallup poll that reported that four-in-ten Americans have tried plant-based meats.
The McPlant will contain a classic recipe of pickles, tomatoes and onions, lettuce, mustard, and mayo, to ketchup and American cheese packed between sesame seed buns. By keeping the feel similar to their menu of offerings, the fast-food chain will evaluate the market to see the demand for this rising meat substitute.
McDonald's will test the burgers out in eight different locations across the US. Check the list below to see if your city made the list.
Similarly, Burger King just started testing out Impossible Nuggets.
Cities With Test Locations:
Irving, Texas
Carrollton, Texas
Cedar Falls, Iowa
Jennings, Louisiana
Lake Charles, Louisiana
El Segundo, California
Manhattan Beach, California