You Can Now Buy Razer's Futuristic Zephyr Face Mask for $100 USD
With replaceable N95 Grade filters, two-speed dual intake fans and customizable lights for added flair.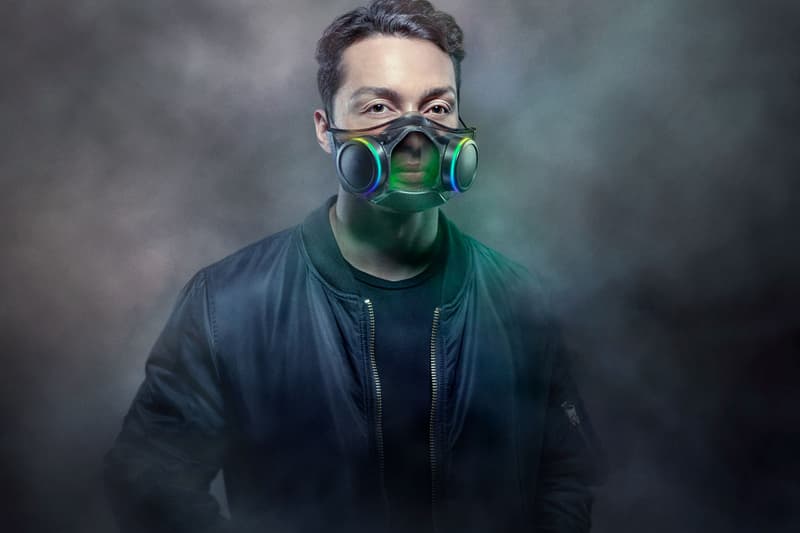 Razer's futuristic Zephyr air purifier mask is finally available for purchase after much anticipation.
The Singaporean-American gaming software company first teased its intelligent N95 mask — previously named Project Hazel — earlier this year, opening up the product for public beta testing in August.
Dubbed the "latest evolution of our wearable air purifier," the Zephyr offers replaceable N95 Grade filters, air exchange chambers with two-speed dual intake fans, a transparent face display for clear face visibility, a soft silicone face seal and a dual strap design to comfortably fit most head sizes. The device is also outfitted with interior lights to help light up your face in dark environments and offers customizable light settings through its app.
The company says in the FAQ section of its website that the Razer Zephyr "is not a medical device, respirator, surgical mask or personal protective equipment (PPE) and is not meant to be used on medical or clinical settings." It adds that while the mask is "not tested specifically against the COVID-19 virus," it offers an impressive 99% bacterial filtration efficiency.
The mask complies with most mask mandates across the U.S. and U.S. and is water-resistant, though not recommended for use in wet weather conditions. The battery life can last up to 8 hours if set to Low Fan speed and with the light settings disabled.
The device is available online for $99.99 USD or can be bought as part of a pack with three N95 grade filters for $150 USD.
In other news, Razer has released a series of premium microphones.