Jamie Lee Curtis and Ryan Murphy Working on Netflix Series About Man Who Gave the First High Five
'Outfielder' will follow the story of LA Dodger Glenn Burke.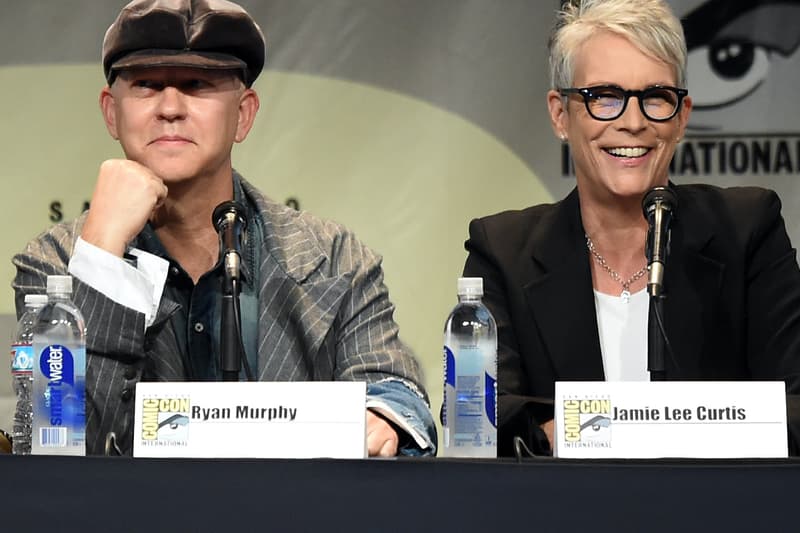 In a recent Hero Nation podcast, Jamie Lee Curtis revealed that she is teaming up with American Horror Story creator Ryan Murphy on a new Netflix limited series. Titled Outfielder, the series is est to follow the story of then 19-year old Los Angeles Dodger Glenn Burke, who gave the first-ever recorded high five in 1977.
In regards to how the partnership first sprouted, Curtis is heard saying in the podcast, "Ryan is producing a project I've been trying to get made as a producer for over ten years. I've had the rights to a project of the life of the man who invented the High Five." The first recorded high five took place on October 2, 1977 when Dusty Baker hit his 30th home run in the final game of the regular season. The events of the first high five were chronicled in a short documentary titled The High Five directed by Michael Jacobs. Burke was also the first MLB player to come out as gay to his team during his professional career. In 1982, Burke competed in the Gay Olympics in track and baseball in 1986. Burke died of AIDs in 1955 but became the one of the first to be inducted into the National Gay and Lesbian Sports Hall of Fame.
Ryan Murphy and Jamie Lee Curtis are producing Outfielder for Netflix, while Robert O'Hara will be writing and directing the series. There is no word on the release date of the project.
Elsewhere in entertainment, Superman is changing its iconic motto to "Truth, Justice and a Better Tomorrow."