McDonald's Korea Introduces a Spicy Mac and Cheese Burger
A loaded new offering.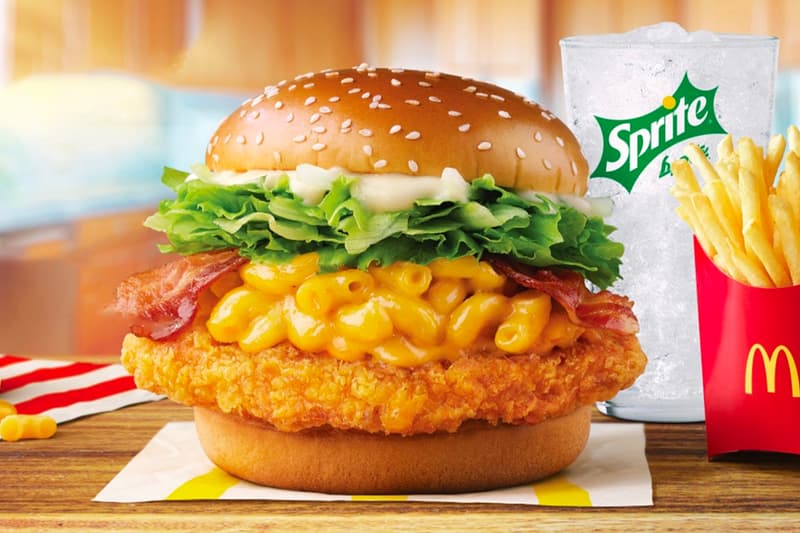 Continuing to deliver experimental offerings, McDonald's Korea is now set to introduce a "Spicy Mac and Cheese Burger."
Centered around a hot take on the popular North American dish, the burger serves as a unique textural mashup. The Spicy Mac and Cheese Burger feature a friend 100% chicken breast patty topped with spicy cayenne pepper elevated macaroni and cheese made with Grana Padano and cheddar. Additional elements come in the form of crispy bacon, lettuce and mayonnaise all served on a sesame seed bun.
Priced at ₩6,200 and ₩7,500 KRW (approximately $5.30 and $6.45 USD), the Spicy Mac and Cheese Burger will be available à la carte or as part of a set October 28-November 24, with a ₩6,800 (approximately $5.85 USD) McLunch set available from 10:30 a.m.-2 p.m. KST.
For more food and beverage news, Morgenstern's Finest Ice Cream and Rick & Morty recently crafted a "Multiverse Collection."