Young Thug Drops $150K USD on a Custom Truck for 21 Savage's Birthday
21 Savage recently hosted a FreakNik-themed birthday bash in Atlanta.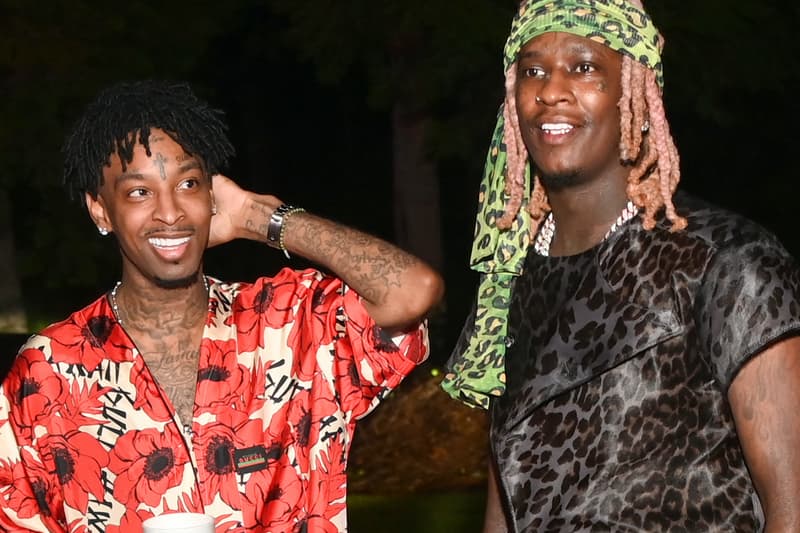 Young Thug is no stranger to spoiling his friends. Earlier last week, 21 Savage hosted a FreakNik-themed birthday party in Atlanta that saw a slew of famous attendees including his close friend, Young Thug.
Thugger gifted Savage a custom ride for his 29th birthday that reportedly cost over $150,000 USD. It was said that Young Thug visited the Roadshow International car dealership in Atlanta and purchased a Dodge Hellcat TRX. The TRX cost between $60,000 to $72,000 USD without additional modifications.
The customizations for the truck included dagger patterns that resembled 21 Savage's synonymous forehead tattoo. Other massive 21 Savage logos are seen postered on the doors of the car, as well a cartoon version of Savage's face is seen emblazoned on the seats. According to the owner of Roadshow International, the customizations were fitted in three days before Thug gifted it for Savage.
Just a few days prior, Thug also gifted Drake with a one-of-a-kind chain. Check out the custom truck below.
View this post on Instagram
In case you missed it, Elon Musk has responded to Young Thug's request to help build Slime City.