American and European Schools Ban 'Squid Game' Halloween Costumes
Citing concerns about the show's violence.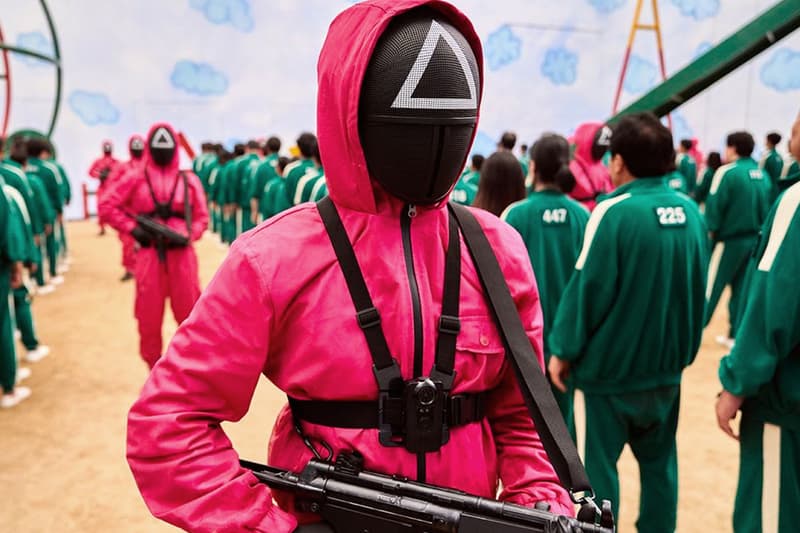 As Netflix's Squid Game continues to gain popularity globally, many American and European schools have a growing concern of the show's explicit violence. Schools across the world have now placed a ban on any Squid Game-related costumes.
According to The Times, Castle Park Elementary School in Dublin, Ireland has officially banned students from dressing up as any character that appears similar to the characters of the show. The school has told the parents that the events of the show are "in no way suitable for younger pupils." The school has reportedly seen a rise in students mimicking the violent play and behavior on the playground.
In another school in Madrid, teachers urged parents to provide special guidance when watching the show. They have also said that students under age 16 should not be exposed to the types of violence seen on Squid Game. Three separate elementary schools in New York State have also issued a ban on Squid Game costumes. In a letter sent to parents, the principals of Mott Road, Enders Road and Fayetteville Elementary schools said that the show's costumes do "not meet our school costume guidelines due to the potential violent message aligned with the costume." The letter also added, "Costumes must follow school guidelines in that no items that can be interpreted as a weapon should be brought to school: including toy swords, guns, lightsabers and more."
According to CNN, Squid Game costumes have been the top internet search this Halloween. It remains to be seen if other schools will issue a ban.
In other entertainment news, Edgar Wright curated a list of his favorite movies for Halloween.