LEGO Promises To "Remove Gender Bias and Harmful Stereotypes" From All Toys
In response to research that suggests gender stereotypes are harmful for children and their parents.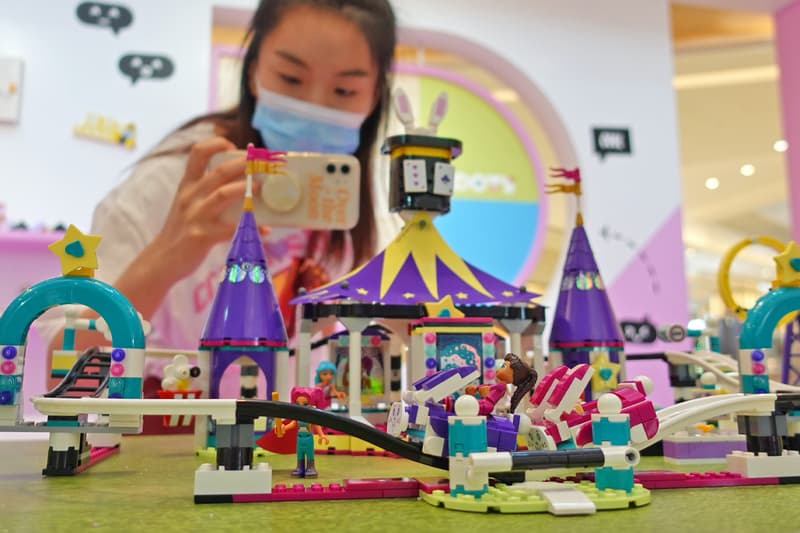 Earlier this week, Danish toymaker, LEGO has pledged to create products and marketing campaigns free of any "gender bias and harmful stereotypes." The move towards a more progressive business model comes after a study recently revealed that children are "held back" due to "embedded gender stereotypes."
LEGO commissioned a report that surveyed around 7,000 parents and children across China, Japan, Poland, Russia, the U.K., the U.S. and the Czech Republic. The results of the research found that there is a current "need for society to rebuild perceptions, actions and words to support the creative empowerment of all children." The report also indicated that 71% of boys were worried about being teased if they played with toys not typically associated with their gender. 76% of parents were also reported to introduce their sons to LEGOs but only 24% of parents would encourage their daughters to play with the building blocks.
LEGO will no longer market its products based on gender, removing phrases like "for girls" or "for boys," in hopes to reshape the ideas of gender norms. LEGO said in a statement, "The company will ensure any child, regardless of gender identity, feels they can build anything they like." Julia Goldin, LEGO's chief product and marketing officer said,
"We're testing everything on boys and girls, and including more female role models. Our job now is to encourage boys and girls who want to play with sets that may have traditionally been seen as 'not for them.' We're working hard to make LEGO more inclusive."
Other toymakers such as Hasbro and Mattel have also looked into creating more non-gender bias products. As a start, Hasbro's Potato Head dropped the "Mr." in front of its name for gender-neutrality and Mattel, known for Barbie, launched a line of dolls that were gender-inclusive. It remains to be seen how LEGO plans to uphold its pledge.
In case you missed it, take a look at the new quarters featuring American women.