Take a Look at the New Quarters Featuring American Women
The U.S. Mint has revealed the designs for its 2022 American Women Quarters Program.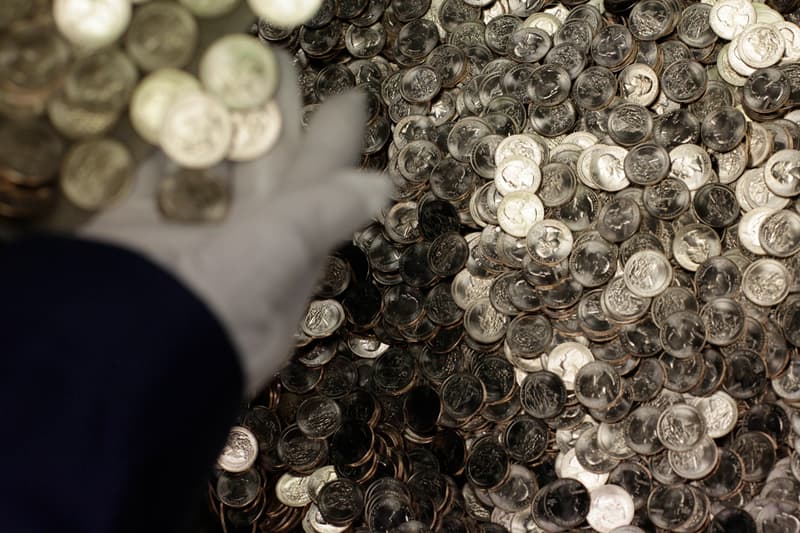 The U.S. Mint has unveiled the women who will be featured in designs for its upcoming quarters. With its American Women Quarters Program, the Mint has committed to issuing five quarters each year over the next four years that celebrate the accomplishments of trailblazing American women.
Beginning next year and spanning until 2025, the quarters will feature individuals across a variety of fields printed on the reverse (tails) end. Selected by the Secretary of the Treasury, the first women included in the 2022 program are Maya Angelou, Dr. Sally Ride, Wilma Mankiller, Nina Otero-Warren and Anna May Wong.
? We are pleased to announce the designs for the 2022 coins in the American Women Quarters™ Program, honoring the achievements of Maya Angelou, Dr. Sally Ride, Wilma Mankiller, Nina Otero-Warren and Anna May Wong: https://t.co/D54knKPbvQ #HerQuarter @smithsonian @womenshistory pic.twitter.com/3p7XGM9Ok4

— United States Mint (@usmint) October 6, 2021
Alongside images of the women, each design features elements emblematic of their special contributions to American society and history. Angelou's coin, for instance, shows a bird in flight and a rising sun, a nod to symbols that she used in her poetry. Dr. Ride, as the first woman to travel to outer space, is depicted next to a window of a space shuttle.
Mankiller, the first woman to be elected principal chief of the Cherokee Nation, looks out to the future while wearing a traditional shawl, and Otero-Warren, a leader in New Mexico's suffrage movement, is surrounded by the state's Yucca flowers. Wong, the first Chinese American film star in Hollywood, is shown close-up and encircled by the lights of a marquee sign.
"These inspiring coin designs tell the stories of five extraordinary women whose contributions are indelibly etched in American culture," said Alison L. Doone, U.S. Mint Acting Director. "Generations to come will look at coins bearing these designs and be reminded of what can be accomplished with vision, determination and a desire to improve opportunities for all."
The designs were created by American artists in the Mint's Artistic Infusion Program and sculpted by the Mint's own medallic Artists. The obverse (heads) end of the quarter will still depict a portrait of George Washington, created by 20th century sculptor Laura Gardin Fraser.
In other design news, Tekla expanded its linen bedding collection for Fall 2021.