Kanye West Mural Now Being Auctioned off as NFT
By Chicago artist Jason Peterson.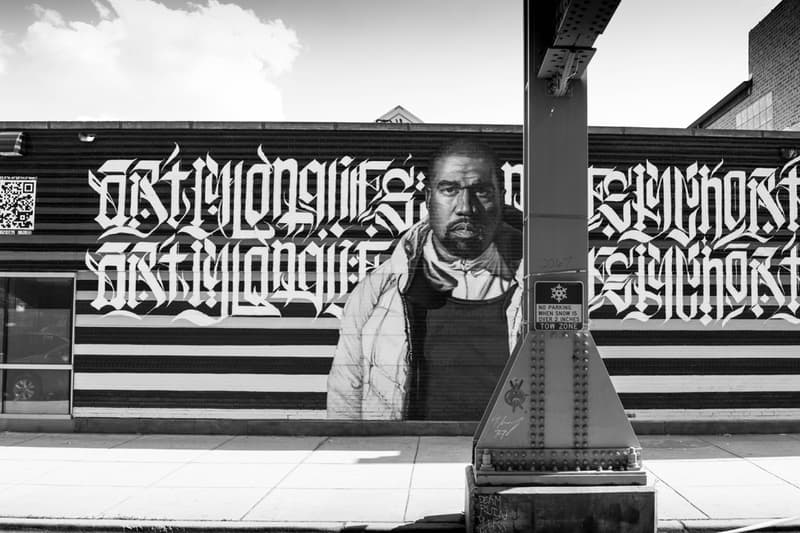 Chicago-based artist, Jason Peterson has recently unveiled a new mural of rapper Kanye West in his hometown. The painting is located in the West Loop of Chicago, at the intersection of North Sangamon Street and West Lake Street.
In recent months, NFTs have seen a resurgence in the art world. Peterson is now selling the mural as an NFT, meaning that the person who purchases the NFT will now be forever linked to the mural through a mere QR code. The QR code is seen painted to the left of the mural and visitors will be able to scan the code to find out more about the piece's owner.
In regards to artists and NFT, Peterson said, "Contemporary artists are constantly seeking new ways to challenge the status quo of art and its medium. NFTs brought in an innovative, new medium to the art world, allowing artists to fully control the distribution of their art as well as experiment with new ideas. I wanted to create a digital and physical experience that paid homage to the City of Chicago by creating a mural of Kanye West alongside other Chicago artists."
The piece is auctioned on YeahProbablyNothing and will end on October 23, 2021. However, in the last ten minutes of the auction, bid extensions of three minutes per bid placed will be allowed. IN the 24 hours after the auction is closed, the bidding could still be re-opened if the buyer enters a bid that is at least 30% greater than the closing bid. If this occurs, then that Kanye West Mural NFT will become claimable on October 24, 2021.
In other Kanye news, the rapper is putting up his Wyoming ranch for sale for $11 million USD.