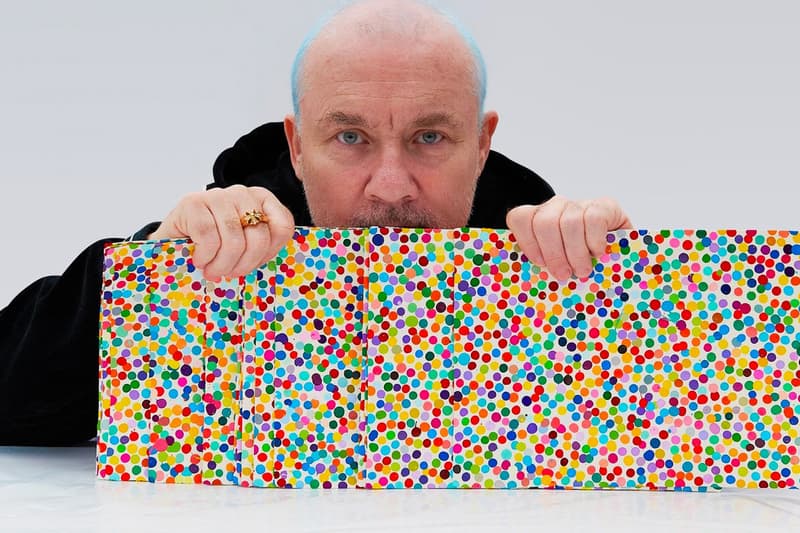 Damien Hirst to Showcase 10,000 NFTs in Innovative Exhibition
The artist has partnered with LG to show his work at Frieze London.
---
Damien Hirst is set to present his series of 10,000 NFTs at an exhibition taking place as part of this year's Frieze London art fair. The exhibition, staged in partnership with LG and titled "LG x Damien Hirst: A History of Painting," will feature major works by Hirst, alongside digital reproductions and the NFTs, which will be displayed on OLED TV products from LG.
In the exhibition, works from Hirst's Kaleidoscope and Spin series will hang alongside digital reproductions on LG OLED TVs that use "self-lit" technology to showcase the works. Additionally, Hirst will present his first NFT series, "The Currency," which launched earlier this year and comprises 10,000 digital works that each correspond to a physical artwork. These NFTs will be showcased on the same technology as the digital reproductions, taking them into the real world through the OLED TV products.
October 14 — the first public entry day of Frieze London — is also the beginning of "The Currency Exchange Period." Taking place over 10 months, those who have purchased the NFTs will be able to decide whether to keep the digital NFT or the physical artwork. Whichever one is not chosen will then be destroyed.
In other art news, an Andy Warhol silkscreen of Jean-Michel Basquiat is due to arrive at auction later this year.