Raf Simons' First Prada Men's Show: What to Expect
With the Fall/Winter 2021 show just ten days away, it's time for some speculation.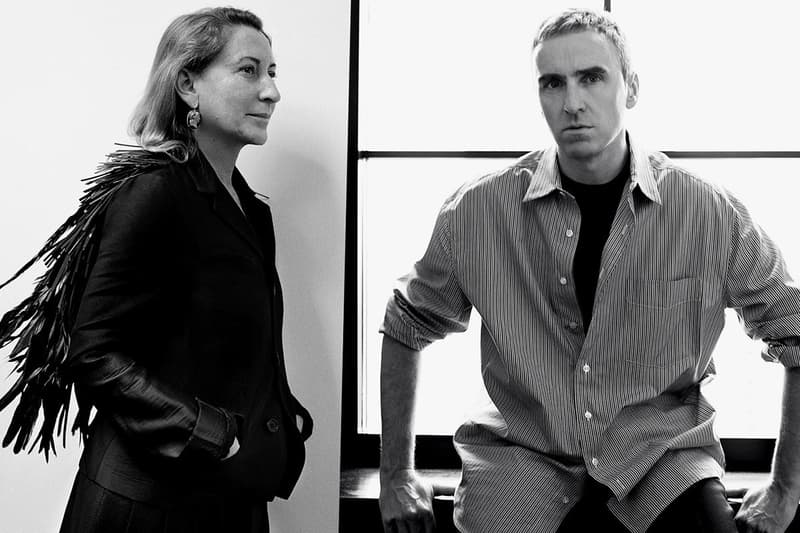 "Is creativity a gift or a skill?" Well, we're about to find out. Prada has announced that Raf Simons' first menswear show will be aired on January 17, putting the designer's Fall/Winter 2021 vision into the spotlight for us all to judge. 
After being announced as the co-creative director of Prada menswear and womenswear back in February 2020, Simons now sits alongside Miuccia Prada as an unprecedented fashion double-act. Bridging two worlds together, the designers have presented both the Spring/Summer 2021 womenswear show and its complementing campaign thus far, both of which were subjected to conflicting opinions from the fashion industry. 
While SS21 felt "more of a mashup than a merging of the two designers," as per Eliot Haworth, deputy editor at Fantastic Man, it's often assumed that the second season and onwards is where a designer finds their footing. Look back to Raf Simons' work at Calvin Klein 205w39nyc: after a first show that dipped a toe into the designer's vision of Americana, his collections increased in ambition with every season, culminating in avant-garde garments and androgynous silhouettes. It's an approach that took time for wider audiences to appreciate, if the secondary market prices of certain pieces are anything to go by. And Simons took the same approach during his tenure at Dior, increasing the ambition and scale of his designs with every season. 
The SS21 collection, which Simons was widely understood to have had an influence over, had a mature, restrained approach: four-button blazers with a hint of archival Prada branding were a contrast to the more freewheeling mashups presented in his women's debut. 
Whether you liked his first womenswear collection or not, it's undeniably a combination of two worlds executed perfectly. Archival Prada graphics were brought back to life, finding themselves sprawled across relaxed tailored and pleated skirts alongside hoodies printed with the sort of otherworldly infographics that have littered throughout Simon's eponymous collections over the decades. Even the more accessible pieces such as turtle necks were clearly Raf-tinged with their cut-outs and neck branding, and the capes were yet another way to blend Raf's love for androgyny and taste-making with Prada's technical inspirations. 
Now, it's safe to expect that Simons has found his stride. After inviting the audience to answer questions such as "How is unique different from new?" and "Can something truly be new?" for the brand's latest campaign, we expect to see something familiar but intriguing. Familiar because Prada has maintained its visual identity for many seasons now, (ever since its graphic bowling shirts released and the nylon trousers returned the brand has seldom looked back). With Raf Simons in the mix, we expect a sort of refined version of what was teased in the SS21 lookbook, only with more of the Belgian's edge. 
The word "accessible" is something we expect to hear a lot more. "Accessible" in the sense of not too jarringly out-of-the-box (we expect that to come in a few more seasons), but contrasted with a touch of the unexpected. The brand has already inadvertently told us not to expect anything "new," but it has asked to think about something "unique" instead. 
Whatever we get, we're fully expecting a big reaction. Find out on January 17, when the show will be aired at 2 p.m. CET on Prada.com.