Lil Skies Delivers Sophomore Effort 'Unbothered'
Featuring guest appearances from Lil Durk and Wiz Khalifa.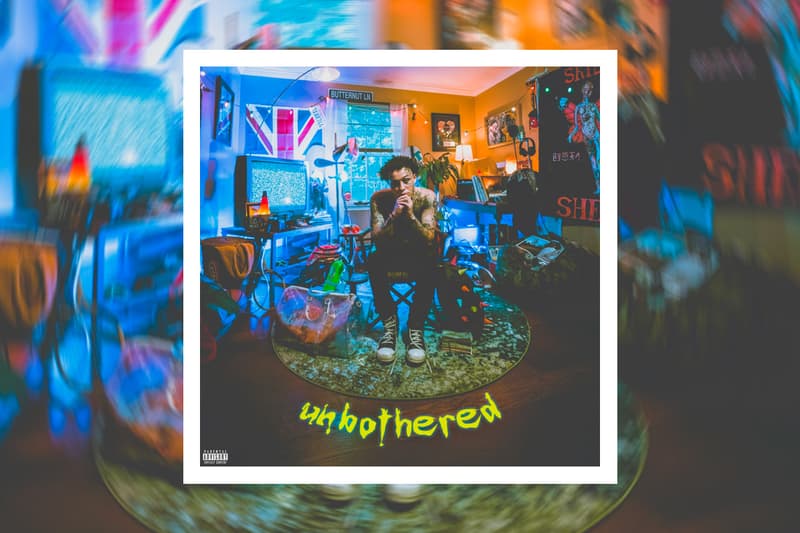 Lil Skies has dropped off his Shelby followup, Unbothered.
Clocking in at approximately 45 minutes, the 14-track sophomore effort features guest appearances from Lil Durk on "Havin My Way" and Wiz Khalifa on "Excite Me." The 22-year-old rapper spent 2020 holed up back in Pennsylvania and recorded a bulk of Unbothered at a friend's place in his home of Waynesboro. A majority of the cuts hear Skies freestyle for the first time since junior high, an experience he called "challenging and rewarding."
"I would die for my family," Skies, who named his debut album after his mother and is now a father himself, said in a statement. "I've got a big heart, and I wear it on my sleeve. I pretty much live to make others happy. I care about my loved ones so much. My son motivates me to keep going and making more songs, because I've got somebody else to take care of. It's not just about me; it's about my little boy. All of my albums are just phases. They represent my growth. Unbothered is where my life is at the moment."
He added, "When you hear the record, I hope you're inspired to do what you want to do and not let hate tear you down. There's a lot of bad stuff in the world. I'm telling the kids to stay grounded, and I'm telling myself to stay grounded and keep working too. Understand there are going to be some dark days and bad days, but you'll come out stronger for sure. Keep chasing the dream."
Stream Lil Skies' Unbothered on Spotify and Apple Music.
In other music news, Kodak Black celebrated his sentence commutation with the new single "Last Day In."