LEGO Celebrates 10 Years of NINJAGO With 5865-Piece City Gardens Set
One of the largest LEGO sets ever created.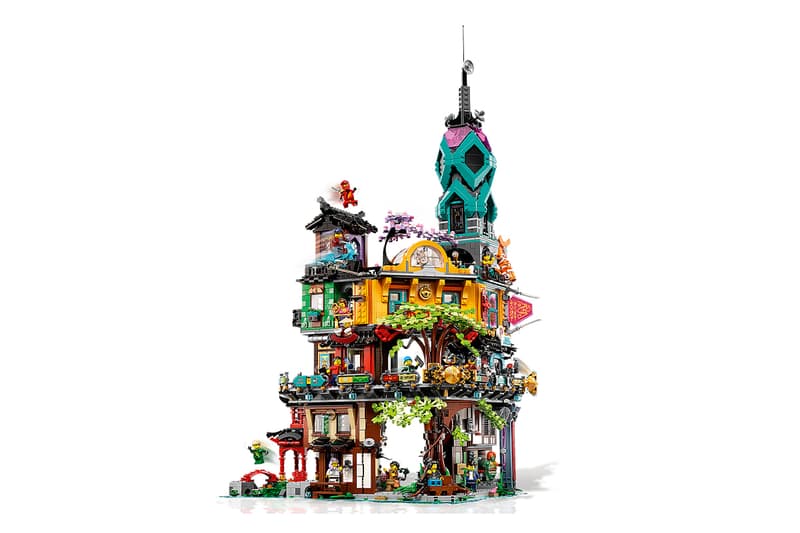 LEGO is celebrating the 10th anniversary of the NINJAGO universe with a five-tier City Gardens set.
Built with a whopping 5,865 pieces, the structure stands at 29 inches high and 13 inches wide. The ninja house model is  loaded with rooms that designed as Chen's noodle house, an ice cream shop, a ninja control room and a museum, all of them complete with accessories inspired by the ninjas' history. It also arrives with 19 minifigures of the likes of Young Lloyd, Kai, Zane, Urban Cole, Urban Jay, Urban Nya, Misako, Ronin, Hai, Cece, Mei and Tito, and a collectible golden Wu Legacy figure for the anniversary.
This set is one of the largest models ever manufactured, joining the ranks of the 9,036-piece Colosseum structure.
The LEGO NINJAGO City Gardens set will be available for approximately $300 USD on the LEGO webstore.
Elsewhere in design, take a peek at what Captain America would look like as Iron Man.