Honda's Latest Concept Turns N-Van Kei Car Into "3rd Place VAN" Mobile Café
Small but mighty.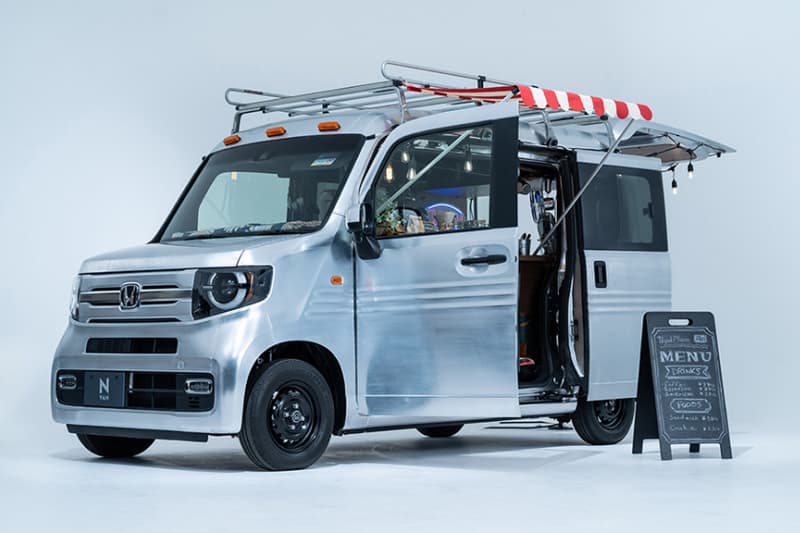 Japanese automotive company Honda is known for its small family hatchbacks, in-house modified vehicles, and a few sportscars too, but something it knows how to do best is how to produce a wacky Kei car. For its latest concept, Honda has taken the N-One in its N-Van form and turned it into the "3rd Place VAN" for the Tokyo Auto Salon, creating what is essentially a mobile café.
As with most events nowadays, Tokyo Auto Salon took place online — but that does not mean that the "3rd Place VAN" isn't real. In fact, it's a real-life concept car that channels the retro European cafe stalls that were popular in the 1970s, as Honda's take on the mobile café features a body made from exposed stainless steel with a trio of indented lines on the side panels.
Elsewhere, Honda serves up an awning, a roof rack, and a fully-equipped interior prepped for all kinds of café-specific requirements. As Carscoops reports, the machine is said to be "a model that proposes [itself] as a trailer-style café that seamlessly connects work and hobbies, such as staying in a café on weekdays and in a car on holidays."
Aside from its updates, the N-Van's Kei car credentials seem to remain intact. First of all, it's compact and features tiny core elements such as thin tires, small disc rims, and a narrow cabin, while it can be assumed it'd be powered by the micro 660cc engine.
Sadly, the "3rd Place VAN" is just a concept for now. Take a look at Honda's latest creation above, and sound off with your thoughts below.
In other news, Honda has created a COVID-19 mask for its vehicles.