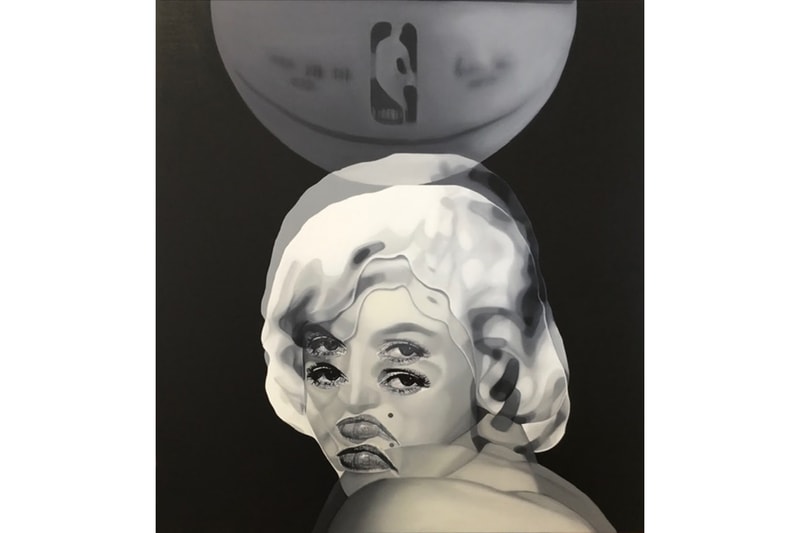 1 of 4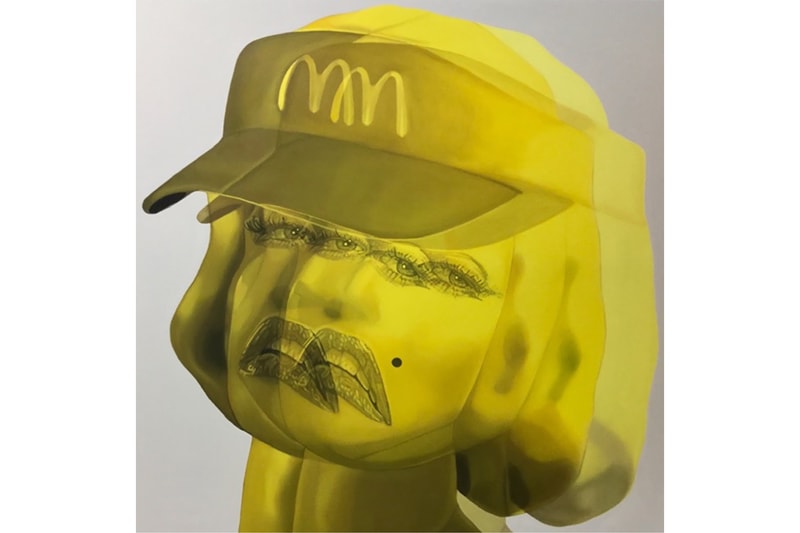 2 of 4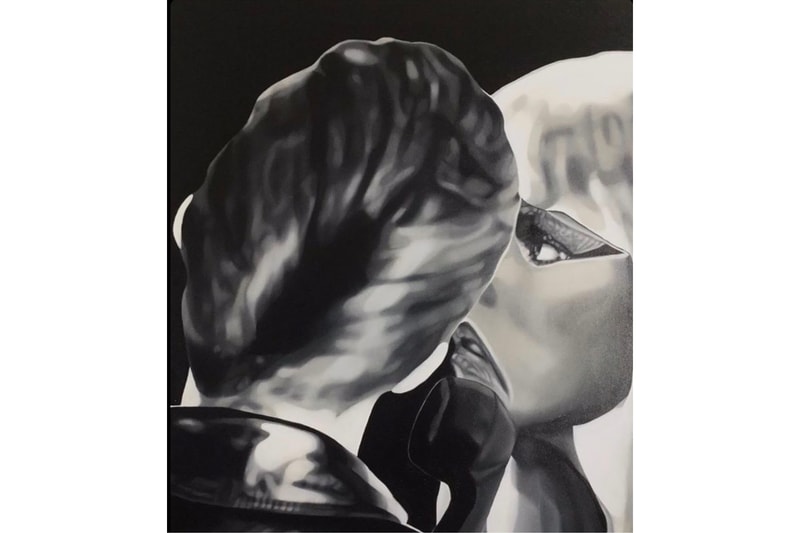 3 of 4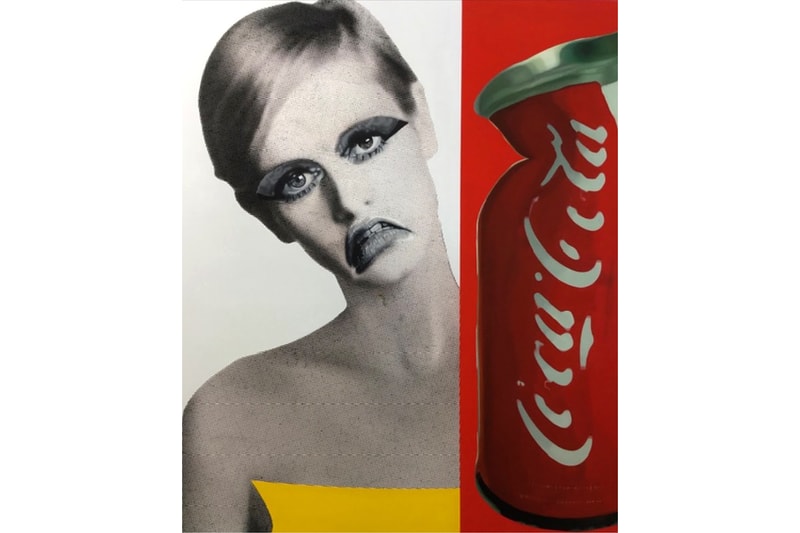 4 of 4
Teiji Hayama Spotlights "Ethereal Icons" in Latest Paintings
Incorporating pop culture imagery in hallucinatory works.
---
Teiji Hayama is a Japanese artist based in Switzerland who is best known for his oil on canvas paintings that incorporate pop culture imagery in hallucinatory figurations. Hayama is the subject of a solo presentation in New York City's GR Gallery entitled "Ethereal Icons." The exhibition features the artist's latest selection of works that portray distorted portraits and objects with subject matter encompassing elusive movies, music, and cultural icons from the 1960s.
With his works, Hayama aims to blend "influencers" from the past and the present while upending social media mannerisms. Highlighted works in the show include grey-scale pieces featuring Marilyn Monroe paired with an official NBA Spalding basketball, the famed model Twiggy beside an imposition of a dented Coca-Cola soda can, and a black-and-white painting featuring a closely-cropped view of mysterious lovers.
"Hayama's paintings appear like a time-lapse hallucination, a  sort of déjà vu' linked to glamorous and notorious imagery that everybody can relate to. The familiarity of this world is discredited by anamorphic overviews, decontextualized objects, and a shifty color palette," said GR Gallery in a statement. "The esthetic disconnection from the original characters and symbols is although somehow compensated by a more digital, hyper-technological and hip approach that re-investigates the subjects in a new realm, closer to the current one and uses their allure to criticize its aberrations."
Get a closer look at select paintings from "Ethereal Icons" in the slideshow above. The exhibition will run from January 15 through February 13.
In other exhibitions, Ross + Kramer Gallery in New York City is spotlighting tagged sculptures by Raven Halfmoon that pays homage to her Caddo Nation tribe based in Oklahoma.
GR Gallery
255 Bowery
New York, NY 10002