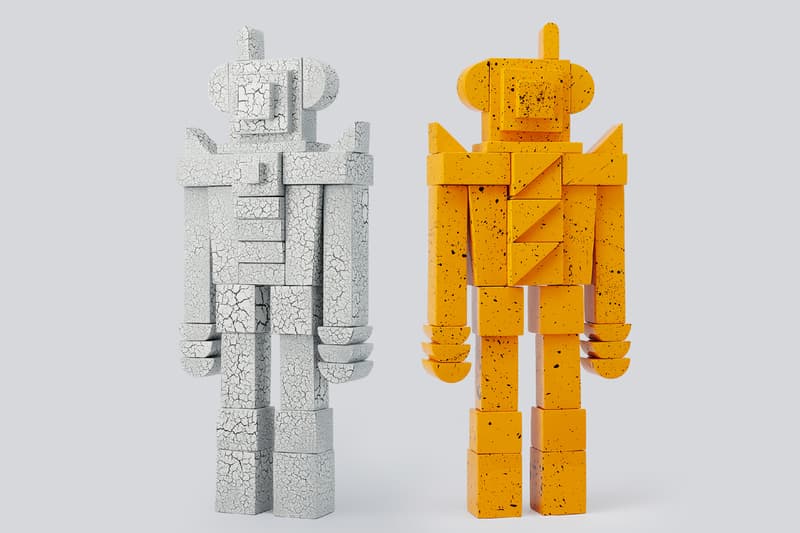 1 of 7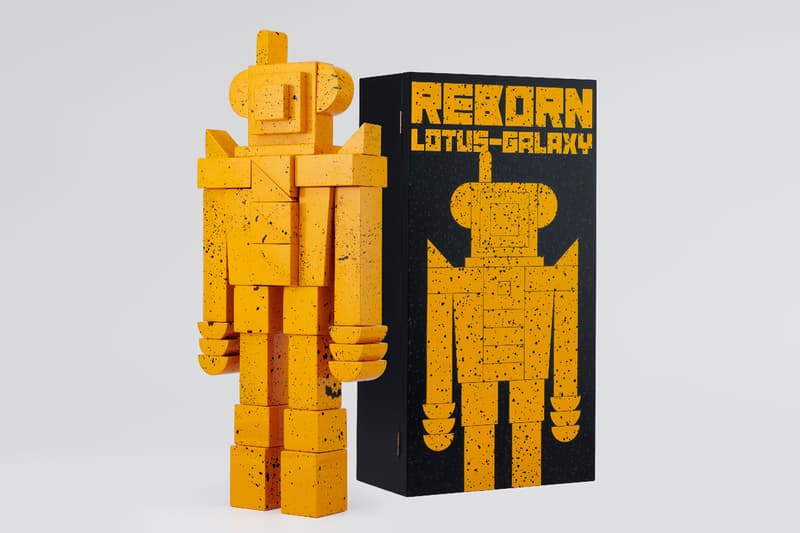 2 of 7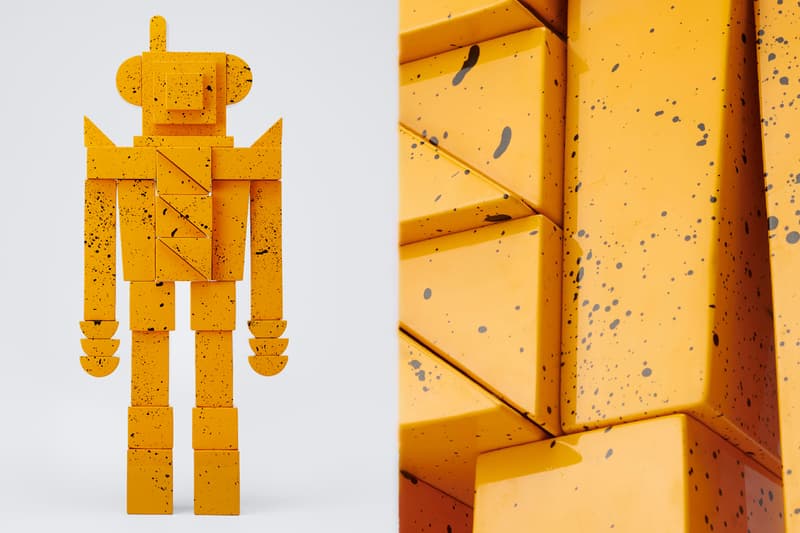 3 of 7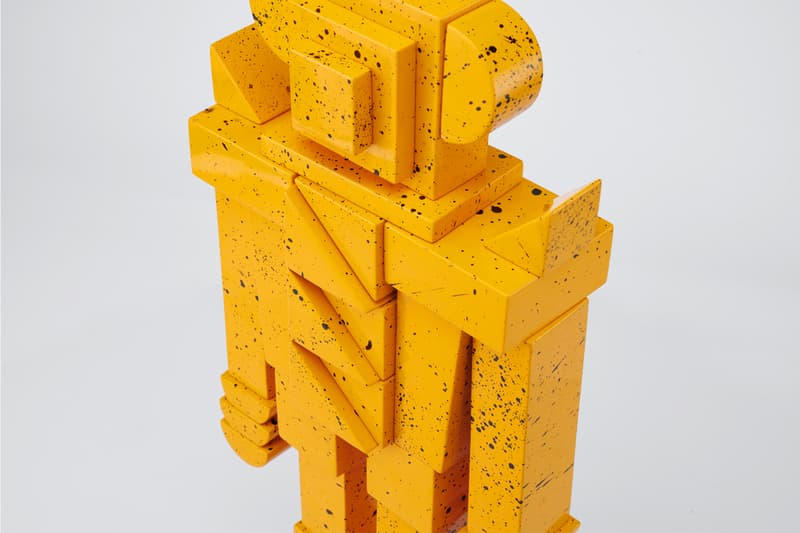 4 of 7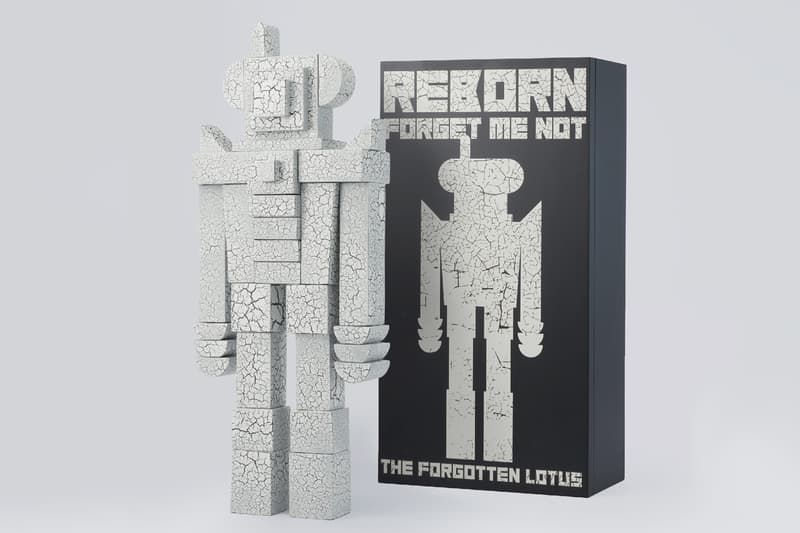 5 of 7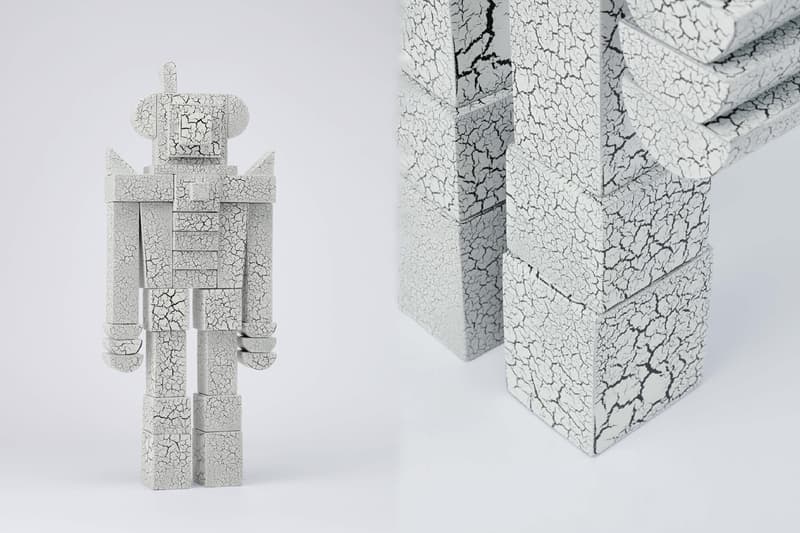 6 of 7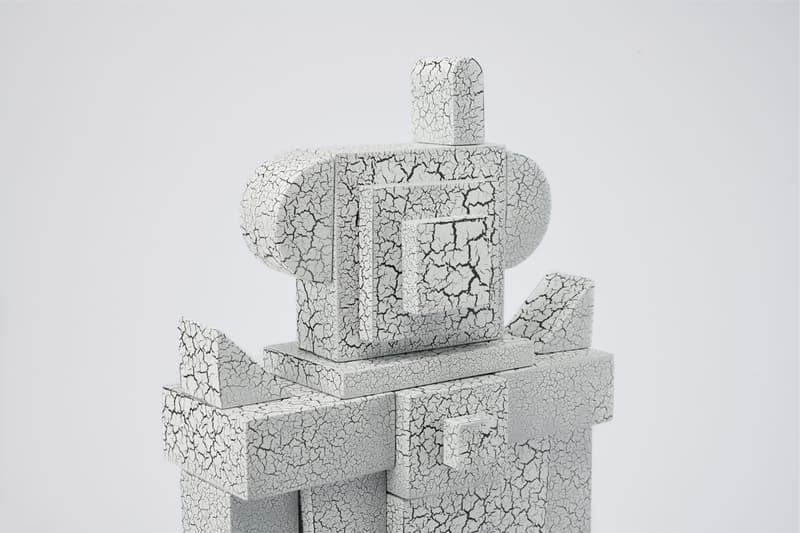 7 of 7
Design by Reborn Releases New 'Lotus Series' Sculptures
Hand made in Saigon in collaboration with traditional lacquer artisans.
---
Saigon, Vietnam-based studio Design by Reborn has released two new Lotus Series robot sculptures dubbed Lotus Galaxy and Forgotten Lotus. Intricately crafted and highly detailed, each handmade sculpture is limited to a scant 30 units, all built at the Design by Reborn studio.
Arriving in a black-speckled yellow shade (Lotus Galaxy) and a cracked gray (Forgotten Lotus), each sculpture stands two feet tall, boasting boasts puzzle-like geometric details. These range from squares to rectangles and half circles, and are stacked both vertically and horizontally for 3D texture. Embedded rare earth magnets hold each piece together.
Design by Reborn achieved the unique prints that cover the sculpture's build by collaborating with traditional Vietnamese artisans that practice a cracked lacquer paint technique, necessitating 7-8 rounds of buffing, sanding and painting to achieve a finished look. This exhaustive handmade adornment process ensures that each Lotus Series piece is unique, and all come packaged in a bespoke wooden box.
Both Lotus Galaxy and Forgotten Lotus are available now via the Design by Reborn webstore, and each is priced at ₫37,000,000 VND (approximately $1,600 USD).
Looking for more striking sculptures? Yusuke Hanai and AllRightsReserved have reunited for a duo of vinyl figures — one pensive, one surly — dubbed DOWN BUT NOT OUT and WE WILL FLY AGAIN.