Centre Pompidou Will Close for Almost Four Years for Extensive Renovations
The $243 million USD revamp will last from the end of 2023 to the end of 2026.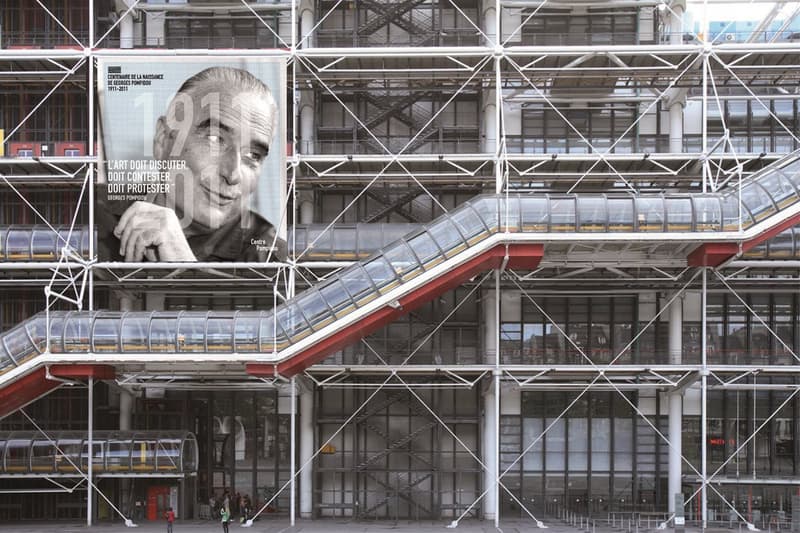 Paris's Centre Pompidou will close from the end of 2023 through the end of 2026 to accommodate the museum's first extensive renovation since it opened in 1977. The Pompidou's leadership is eyeing a reopening in 2027 to align with the museum's fiftieth anniversary.
The restoration of the building, originally reported by Le Figaro, will cost €200 million EUR (approximately $242.8 million USD) and has been in the works for almost five years; a preservation commission cautioned that the building's condition was in a worrying state of disrepair in 2016. Asbestos removal in the facade and windows, revamping elevators, escalators and air conditioning units, and improving accessibility for visitors with disabilities are all on the docket for the project.
"We don't have a choice, the building is suffering," said museum president Serge Lasvignes according to Hyperallergic. "On its inauguration, the Centre Pompidou building was a symbol of the future, and something that brought joy," he continued. "Its aging is at once contradictory and saddening for the Center's image."
Le Figaro reports the museum administration is looking to move Pompidou exhibitions and other programming to a secondary site over the course of the renovations and is seeking out partnerships with other institutions for these partnerships. The center will also look for a temporary education space to serve the 1.4 million students and researchers who use its library each year.
The COVID-19 pandemic has also dealt a challenging blow to the Pompidou, which has been closed for the majority of the outbreak. But Beaux Arts Magazine found an unconventional means to showcase the museum's retrospective of Francis Bacon's work with "Bacon in Full," which captured the show in 100 seconds.