TAKAHIROMIYASHITA TheSoloist.'s SS21 Simply Pursues the Beauty of Garments
The Japanese designer strives to break the boundaries of gender, color and age.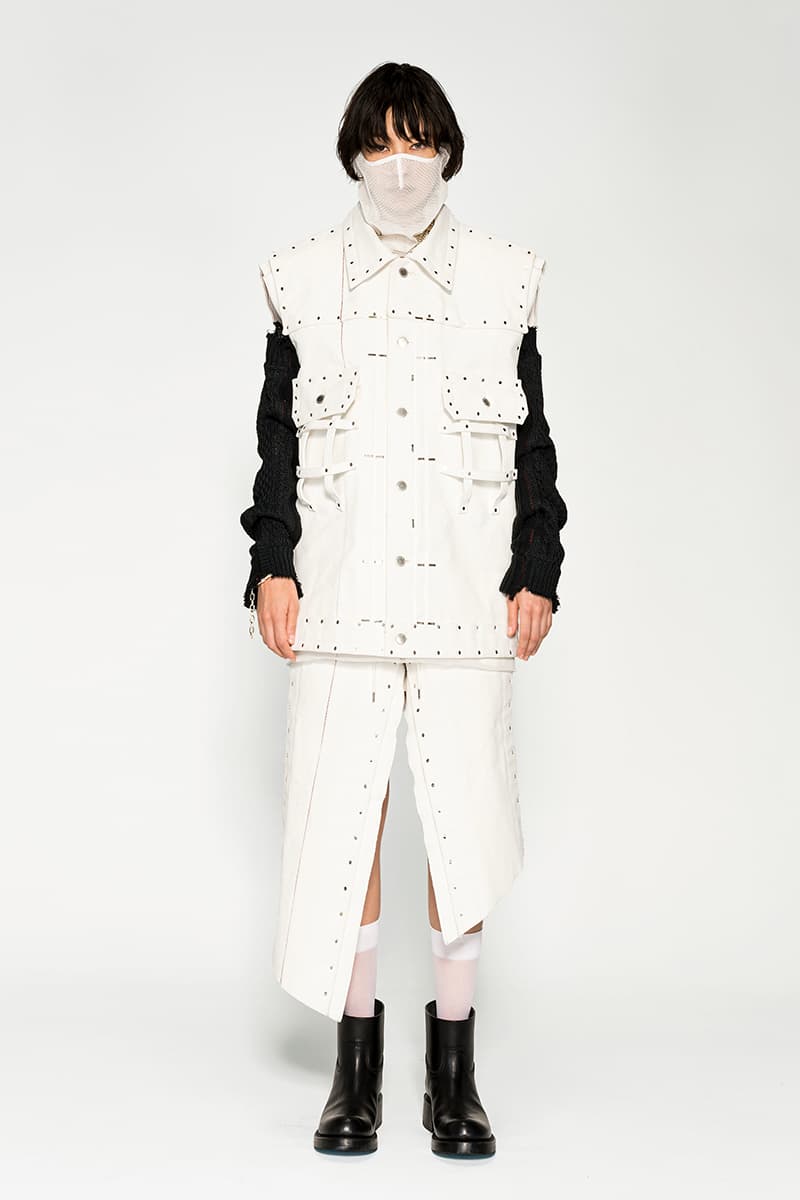 1 of 36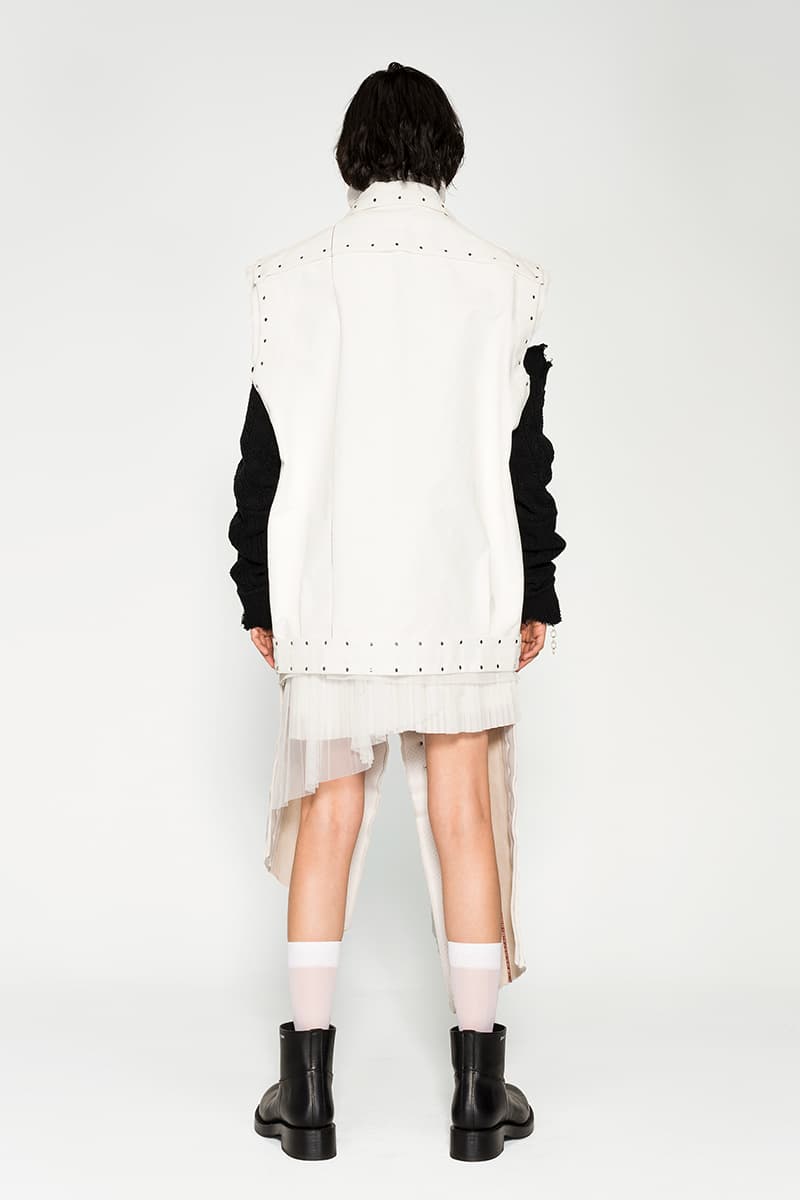 2 of 36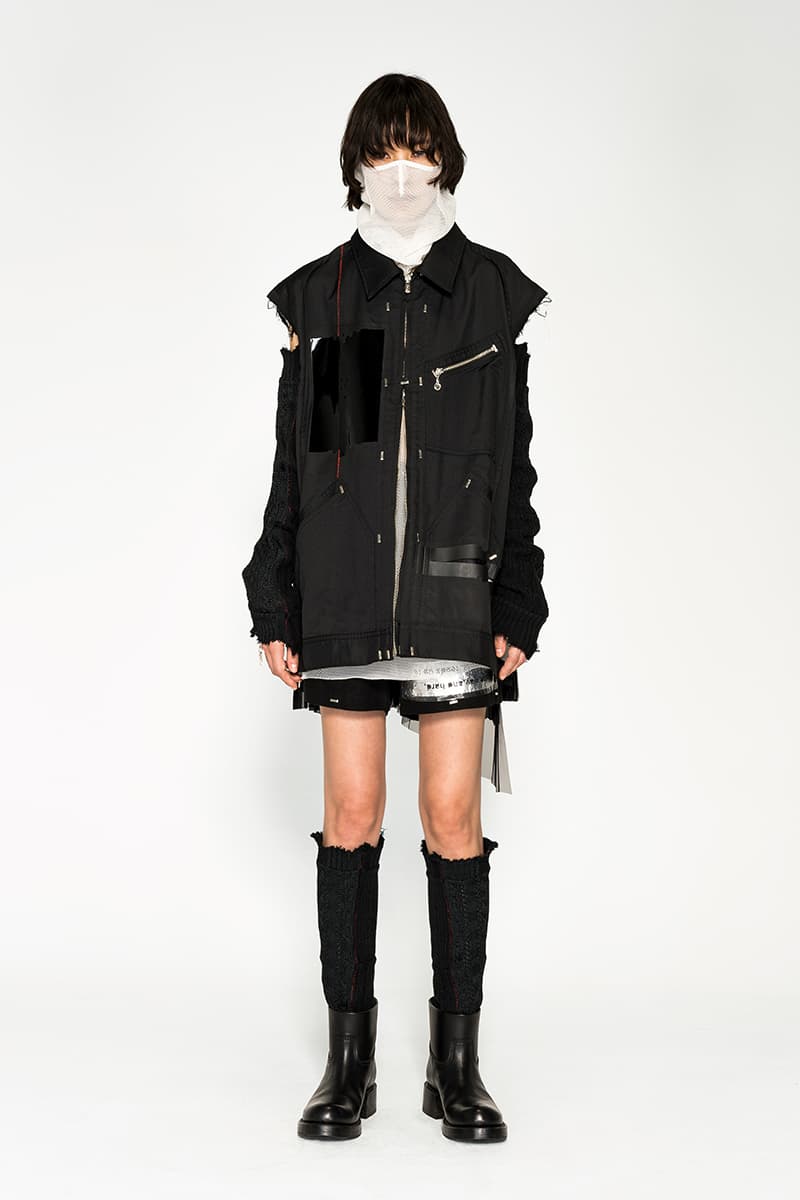 3 of 36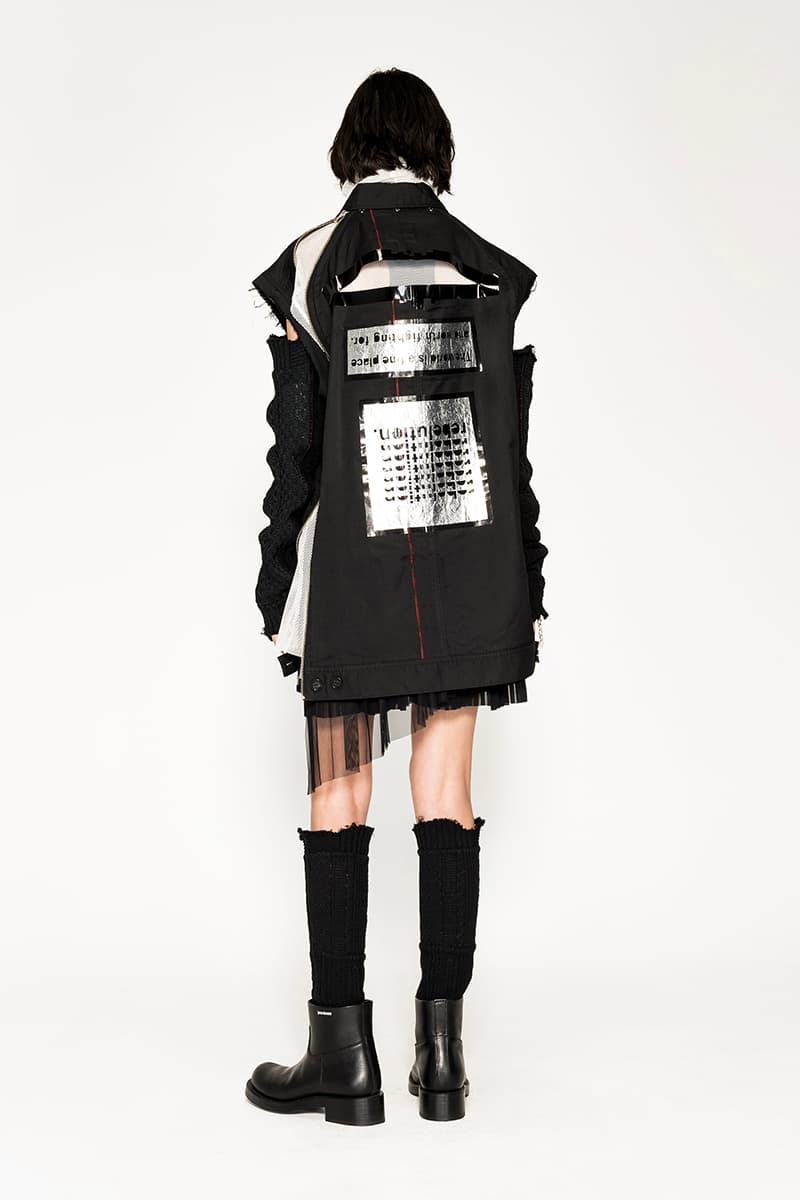 4 of 36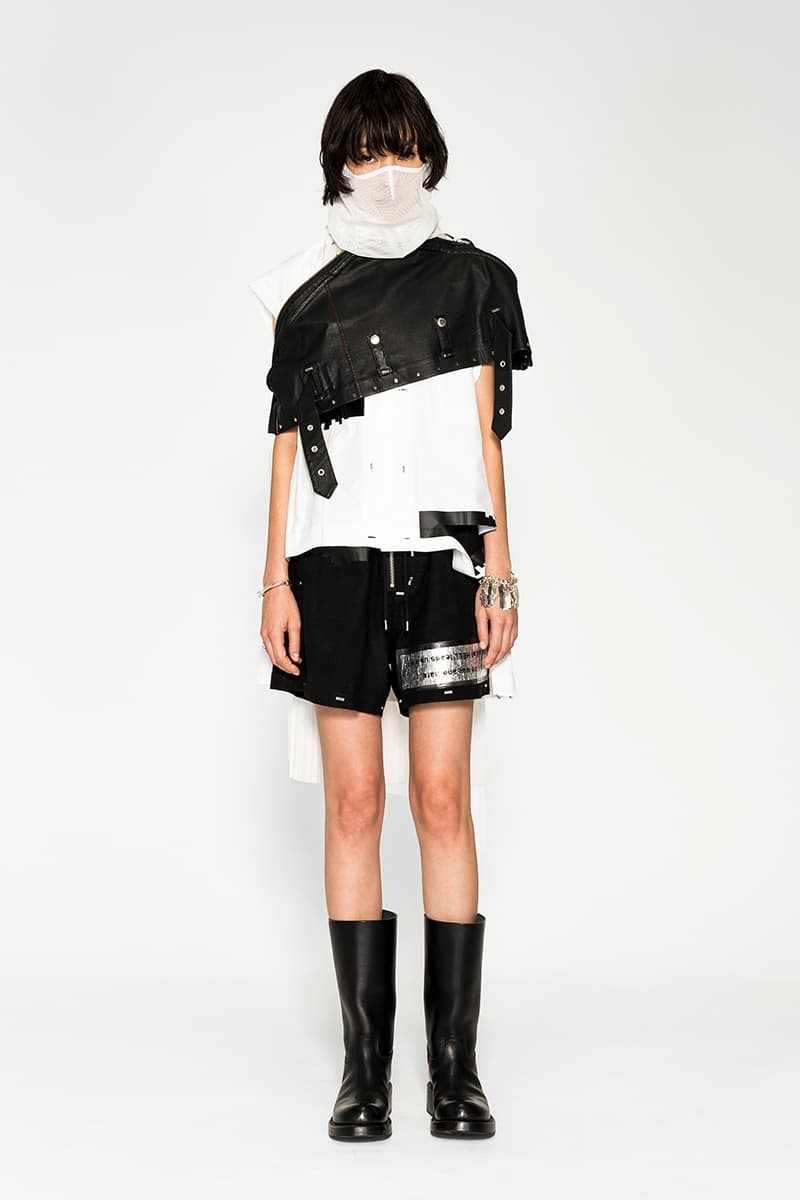 5 of 36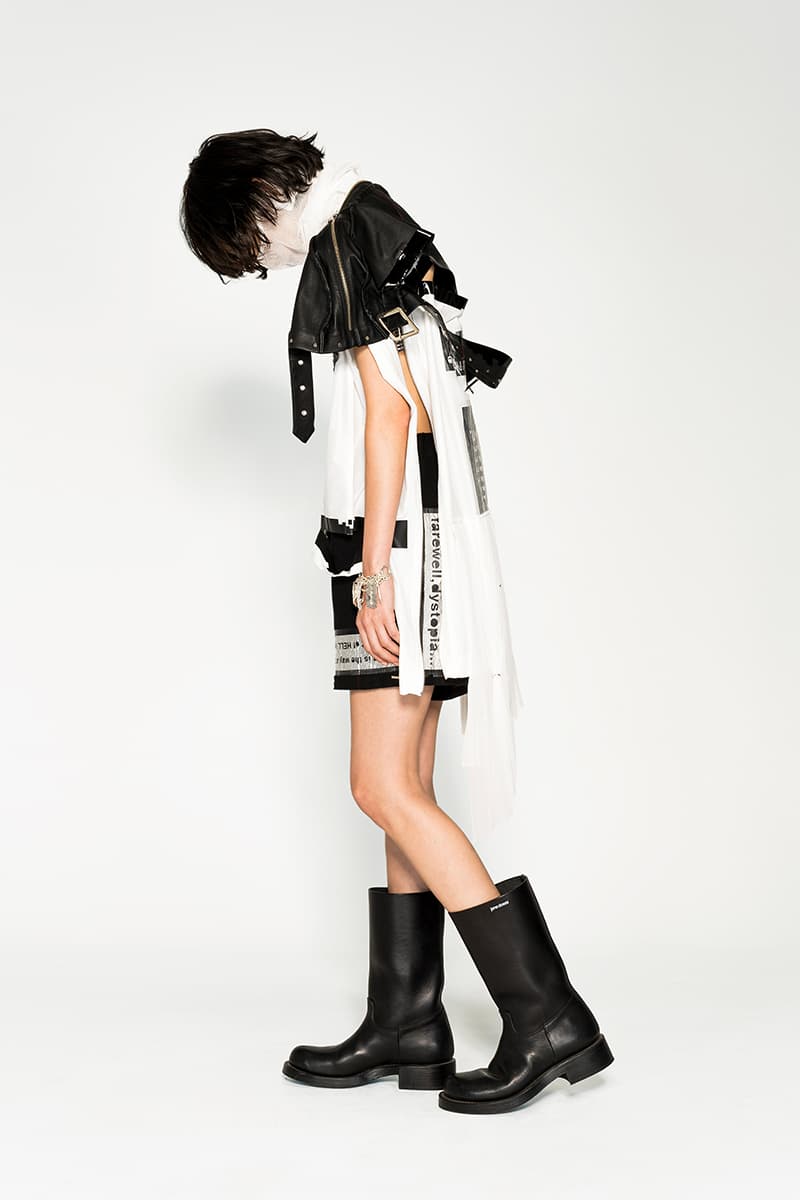 6 of 36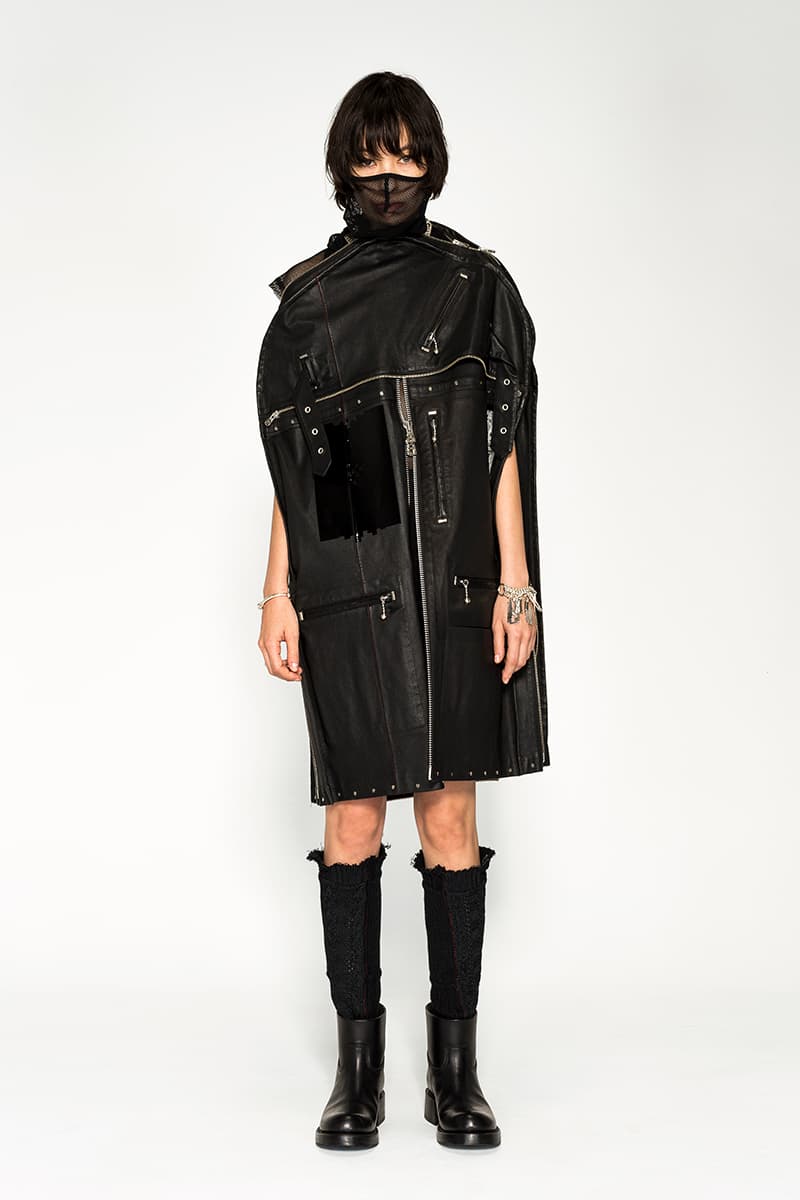 7 of 36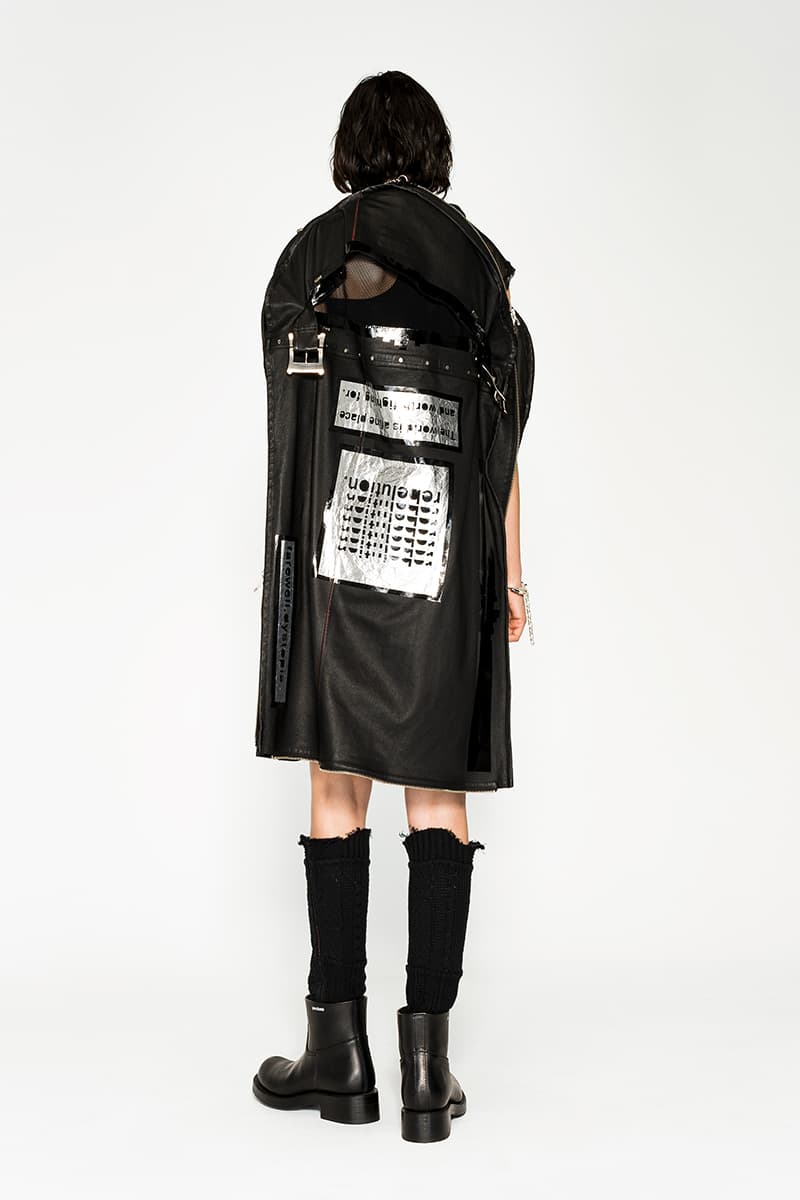 8 of 36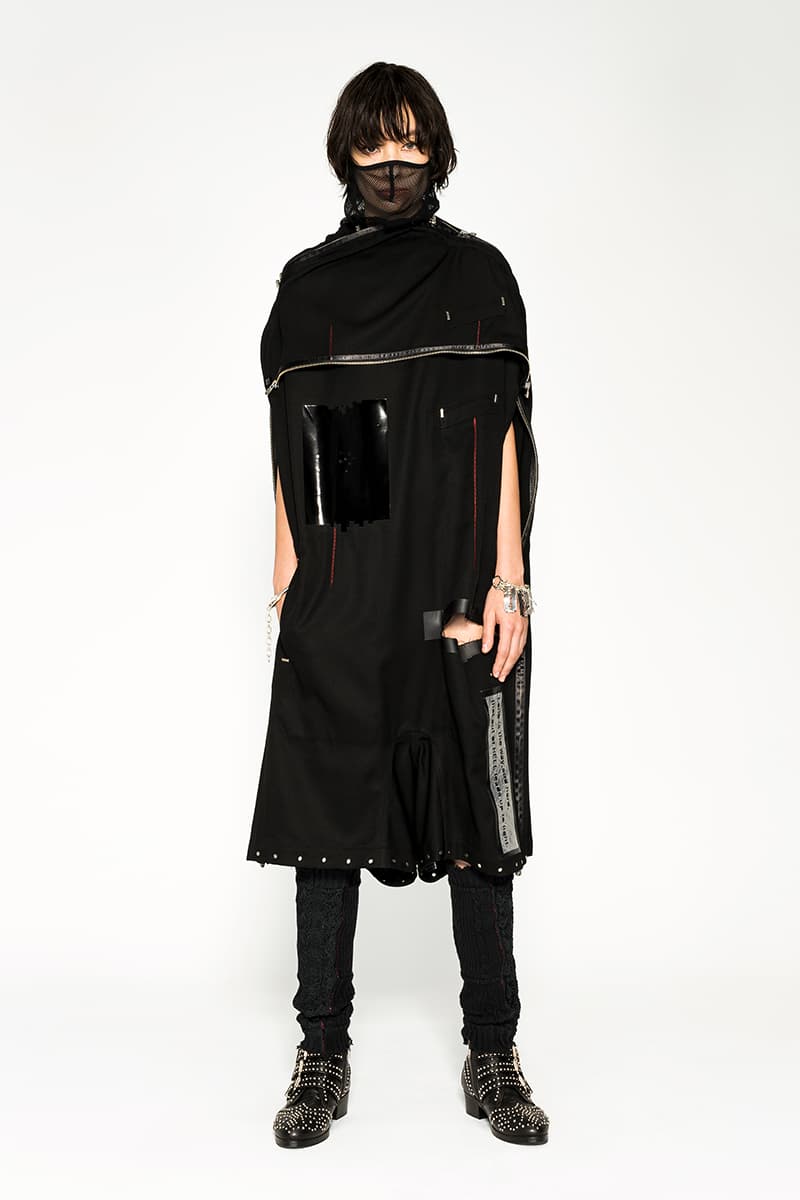 9 of 36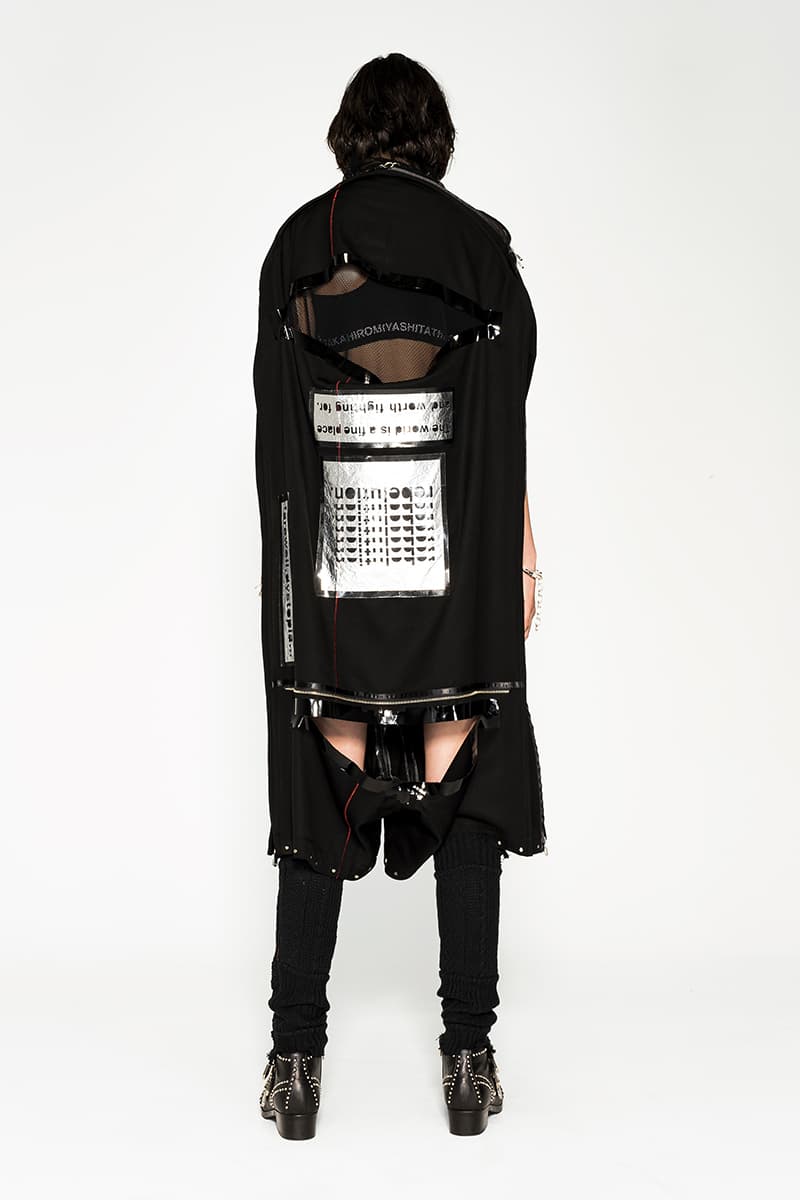 10 of 36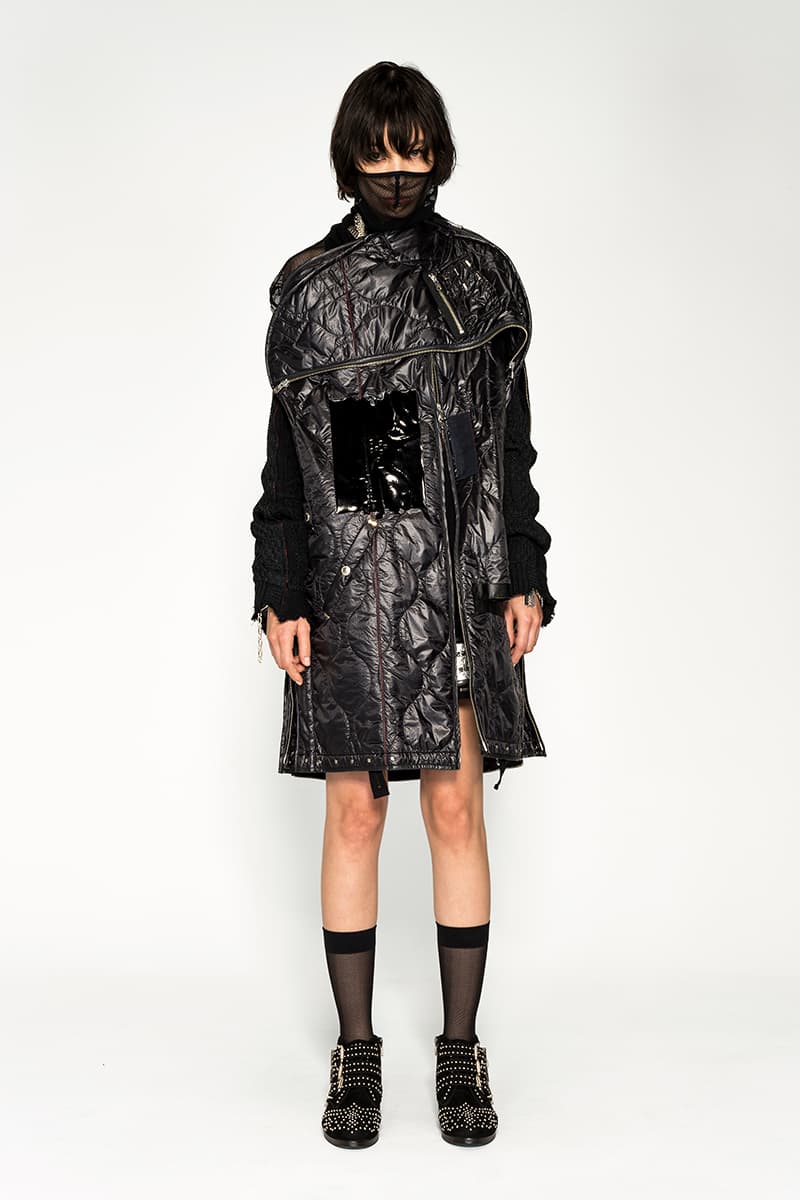 11 of 36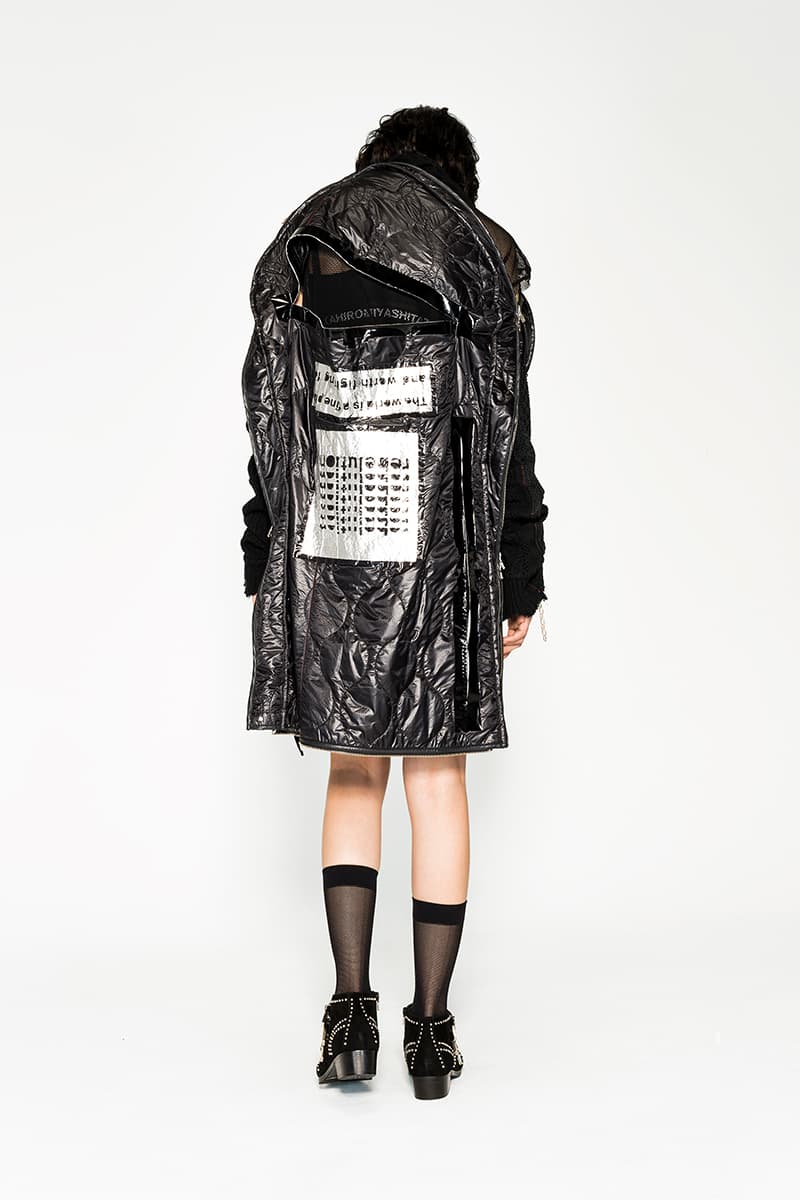 12 of 36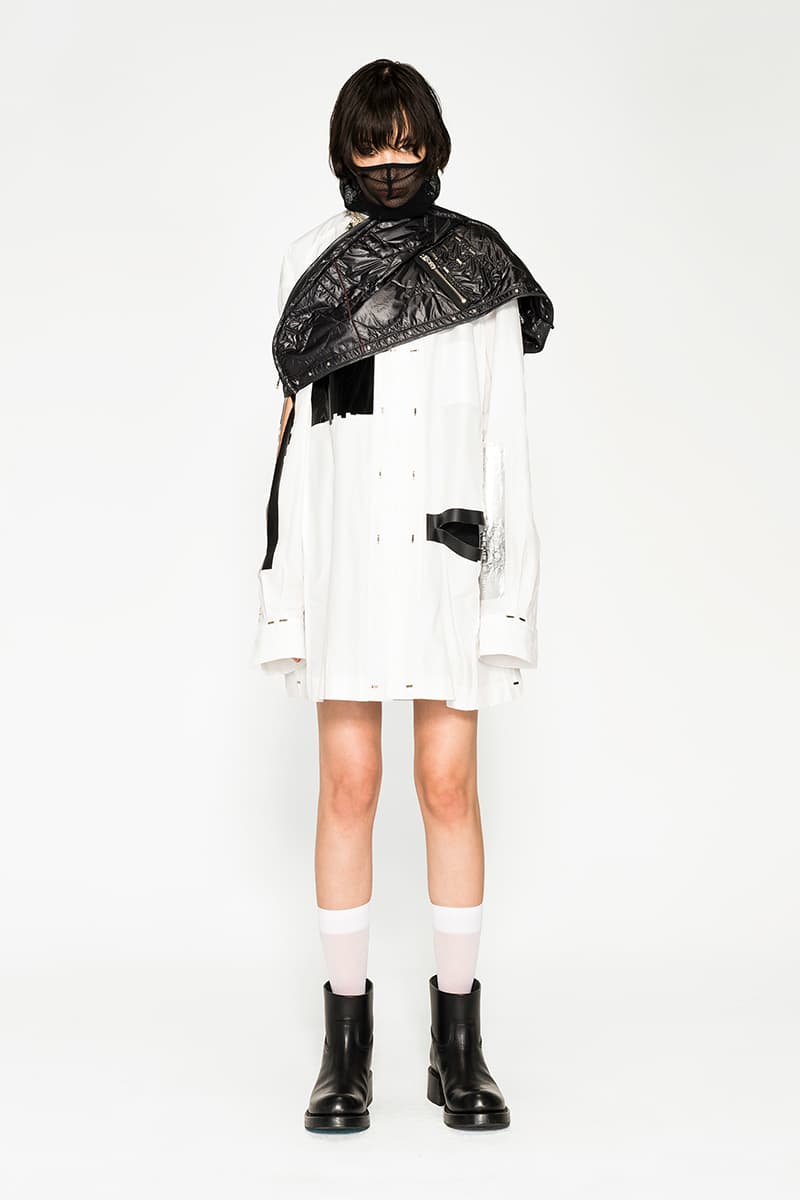 13 of 36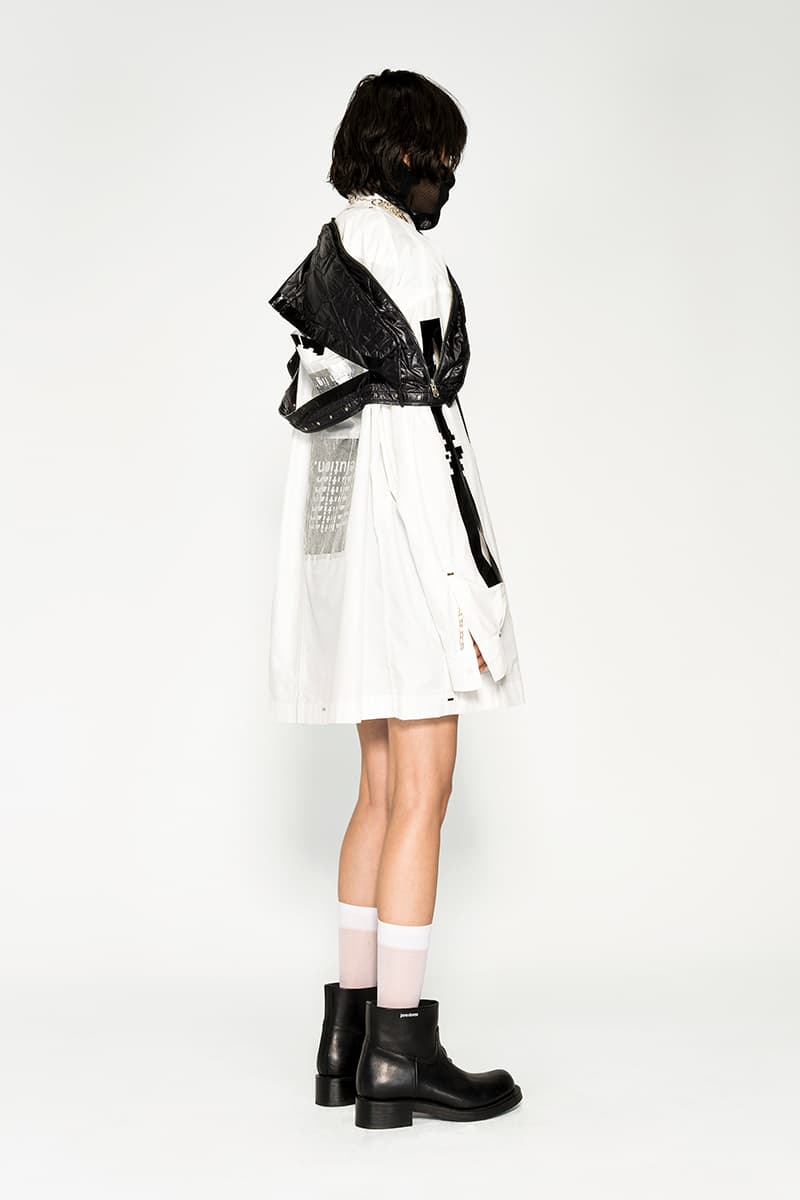 14 of 36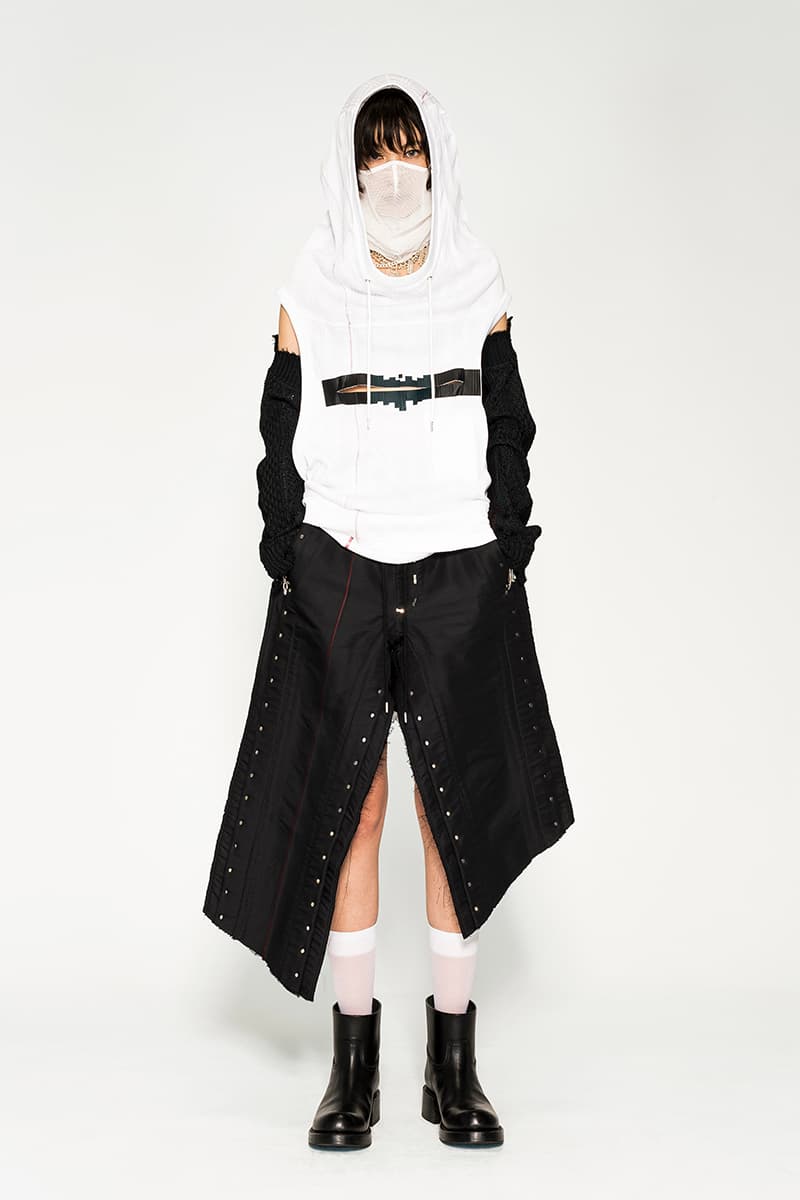 15 of 36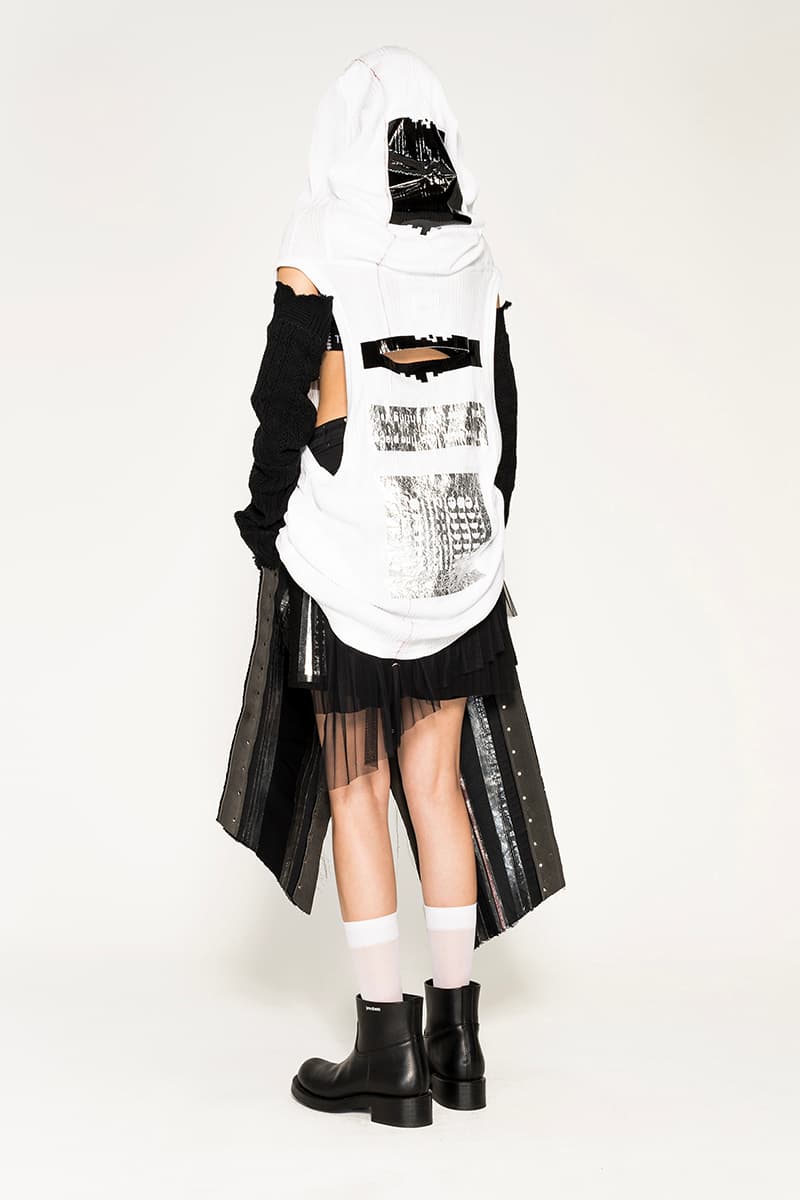 16 of 36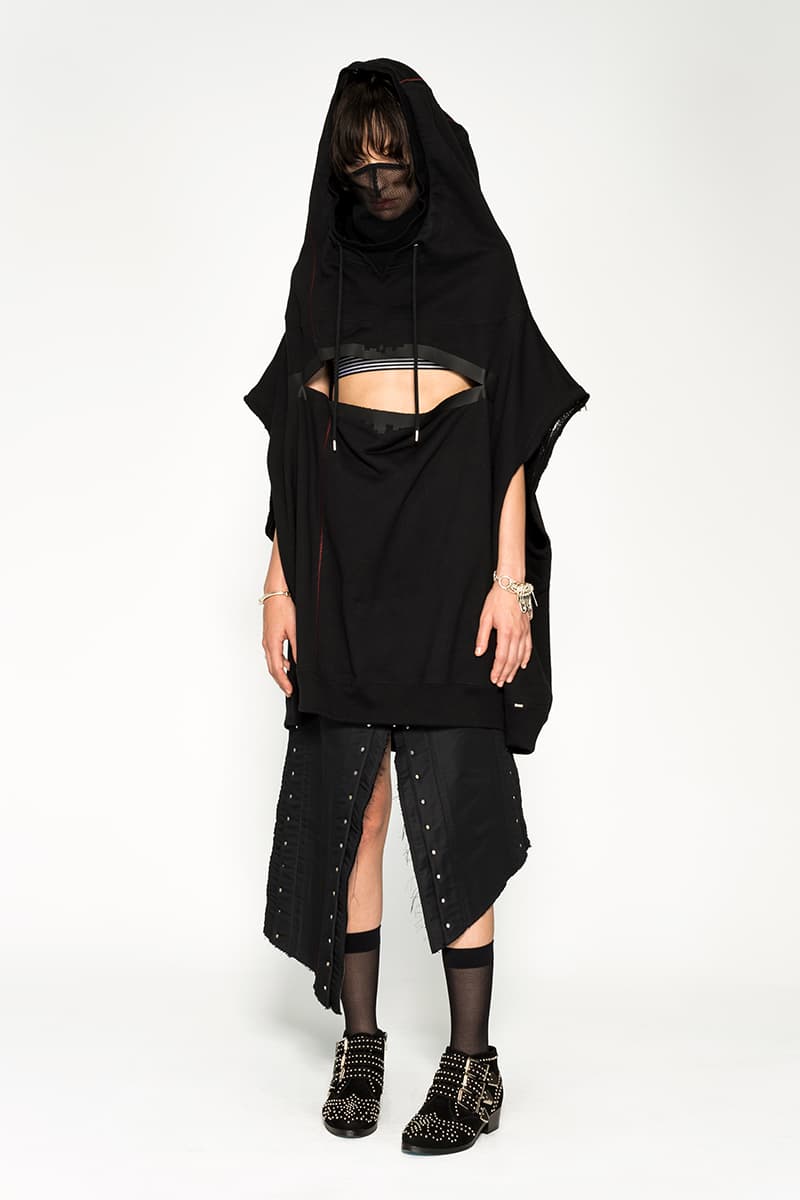 17 of 36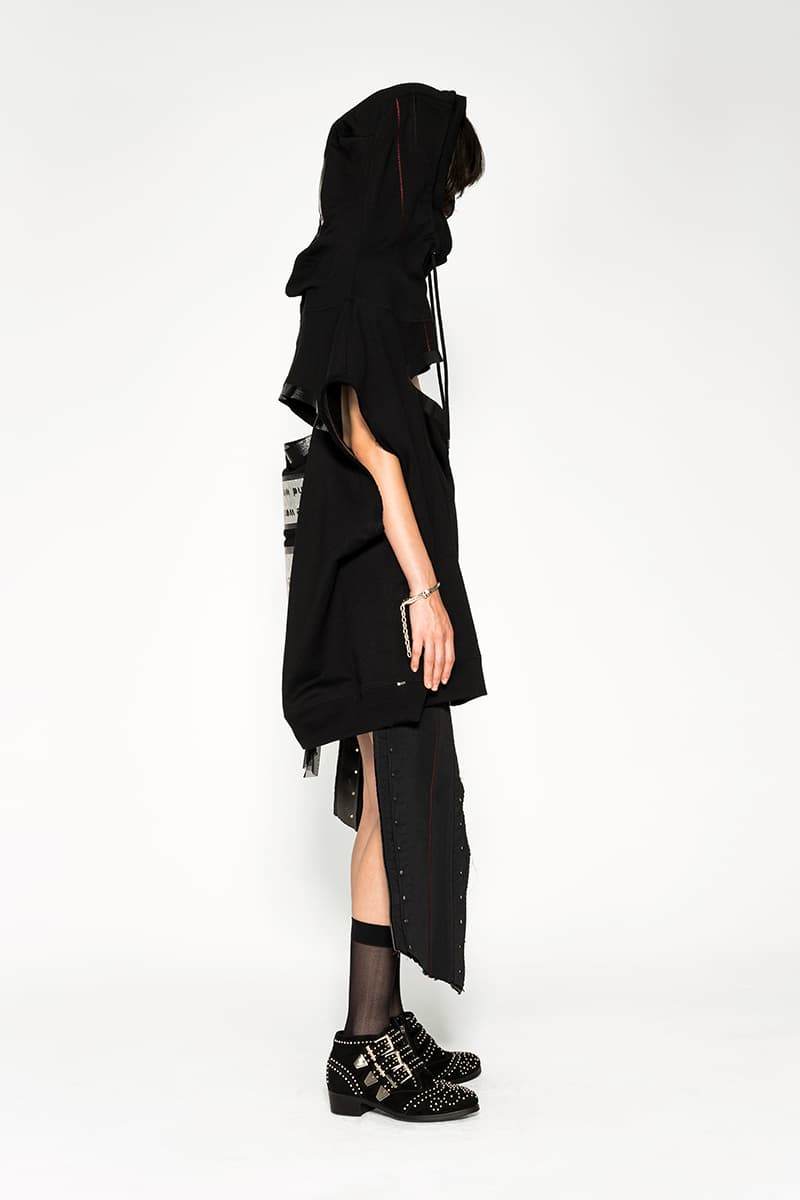 18 of 36
19 of 36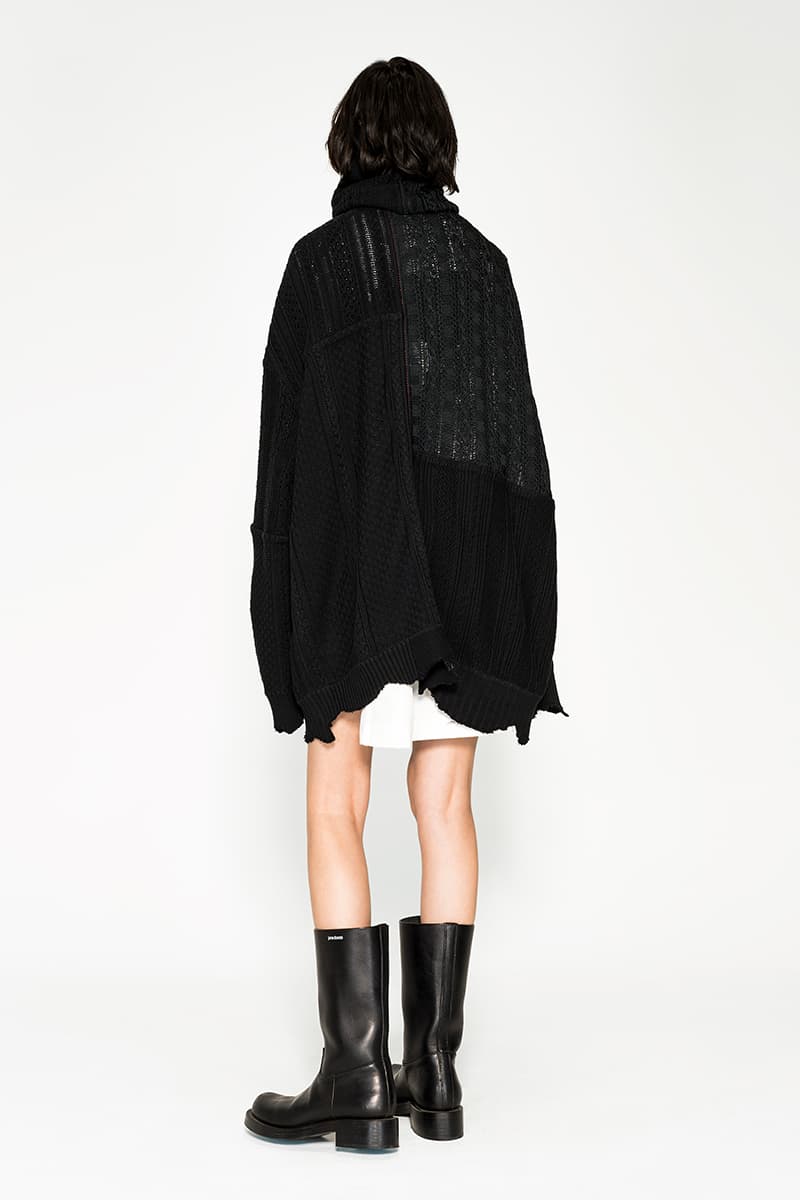 20 of 36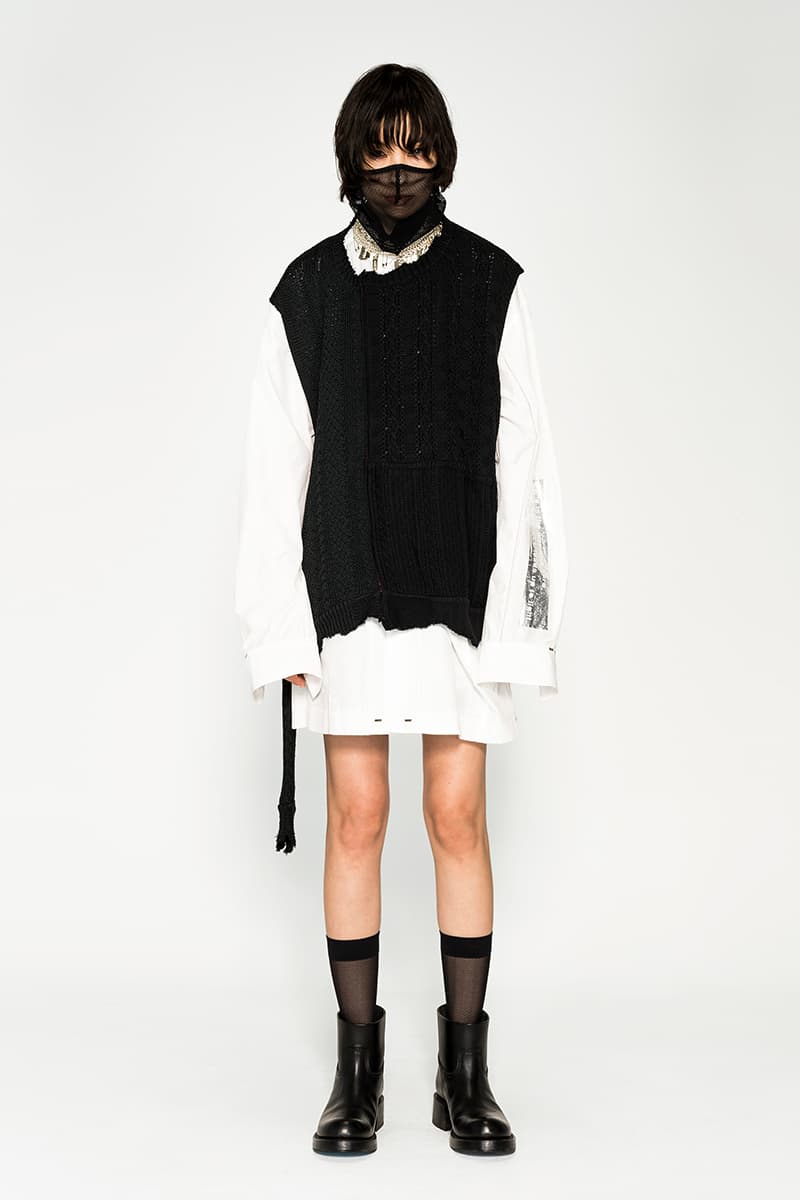 21 of 36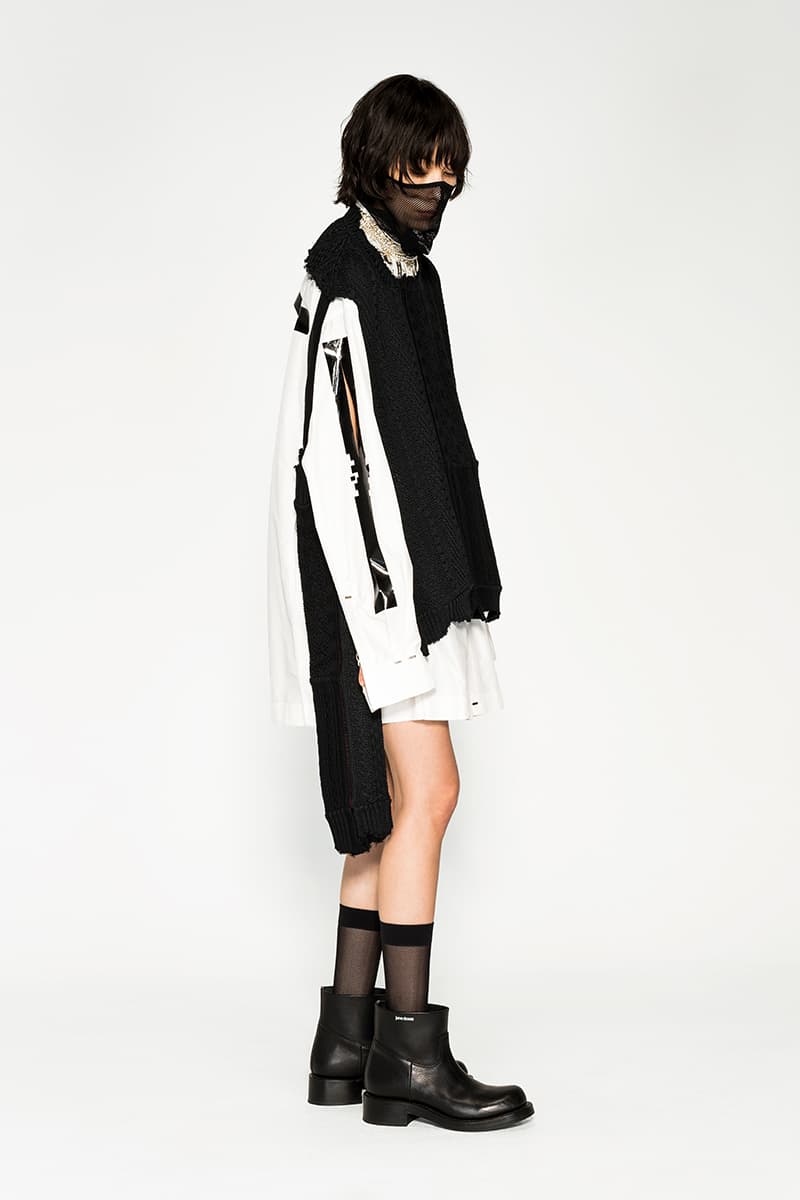 22 of 36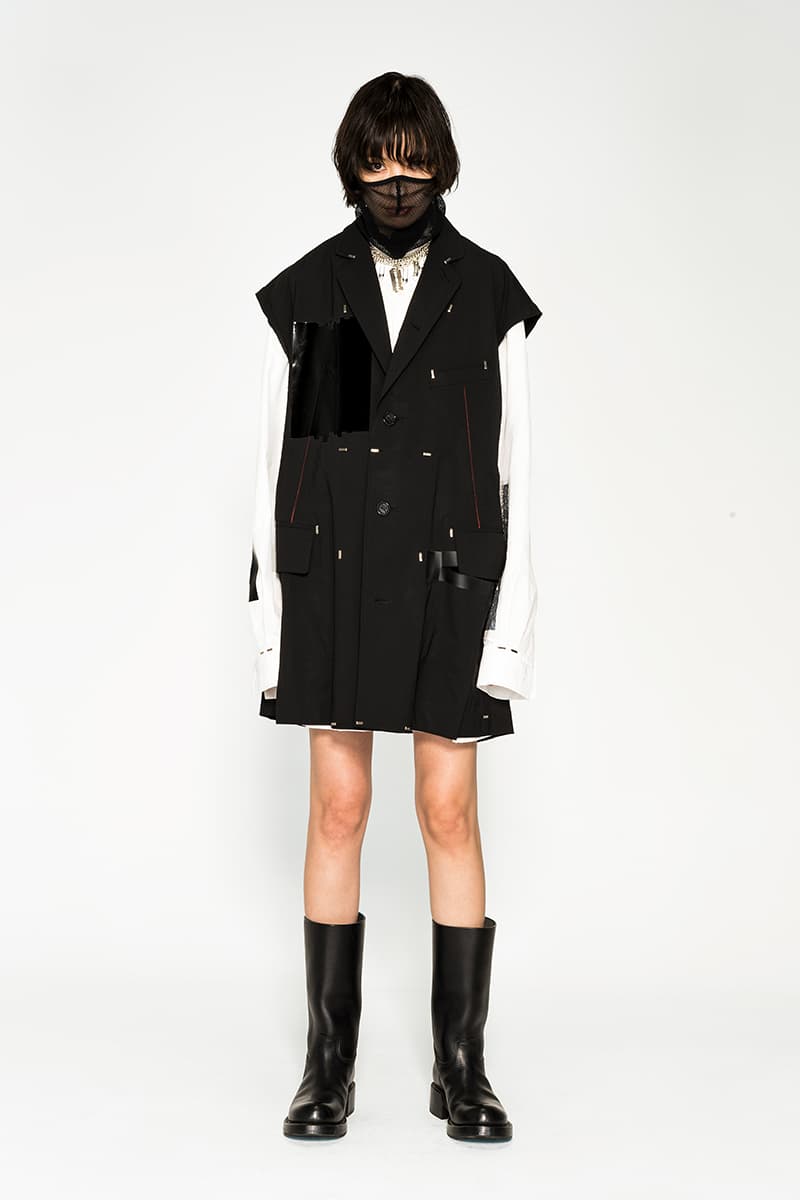 23 of 36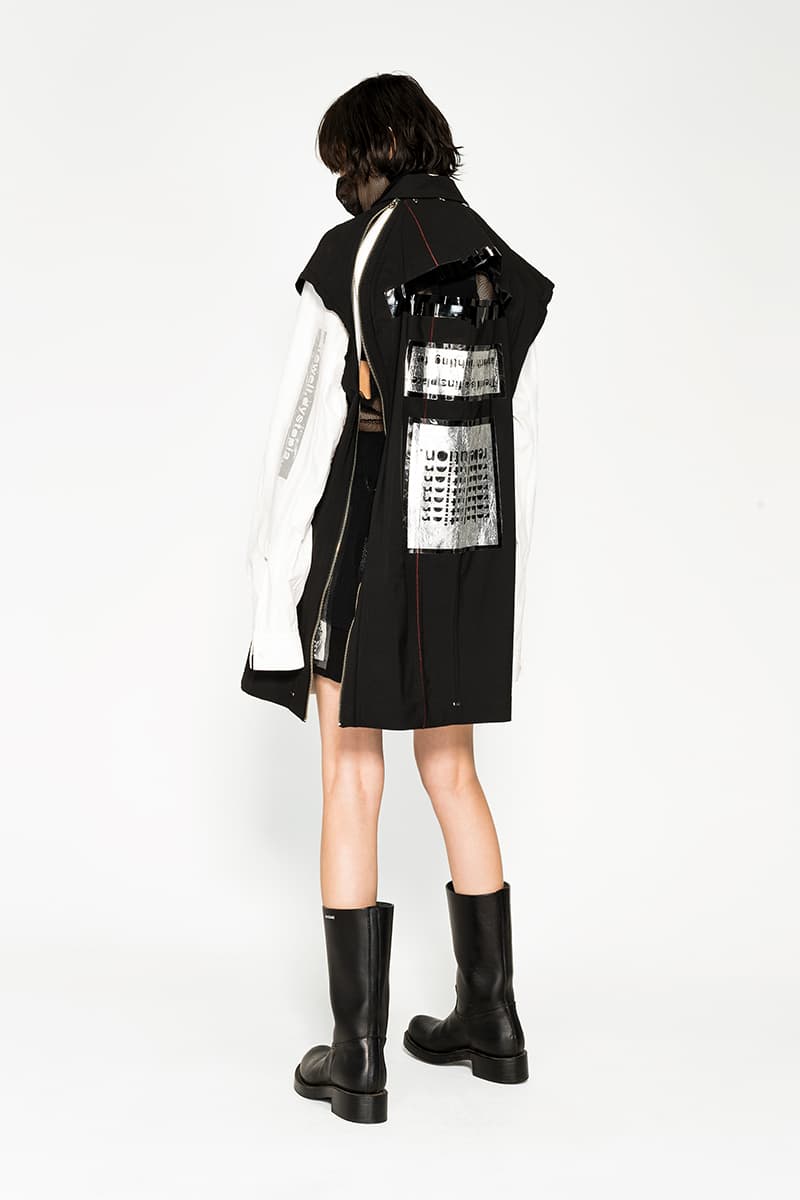 24 of 36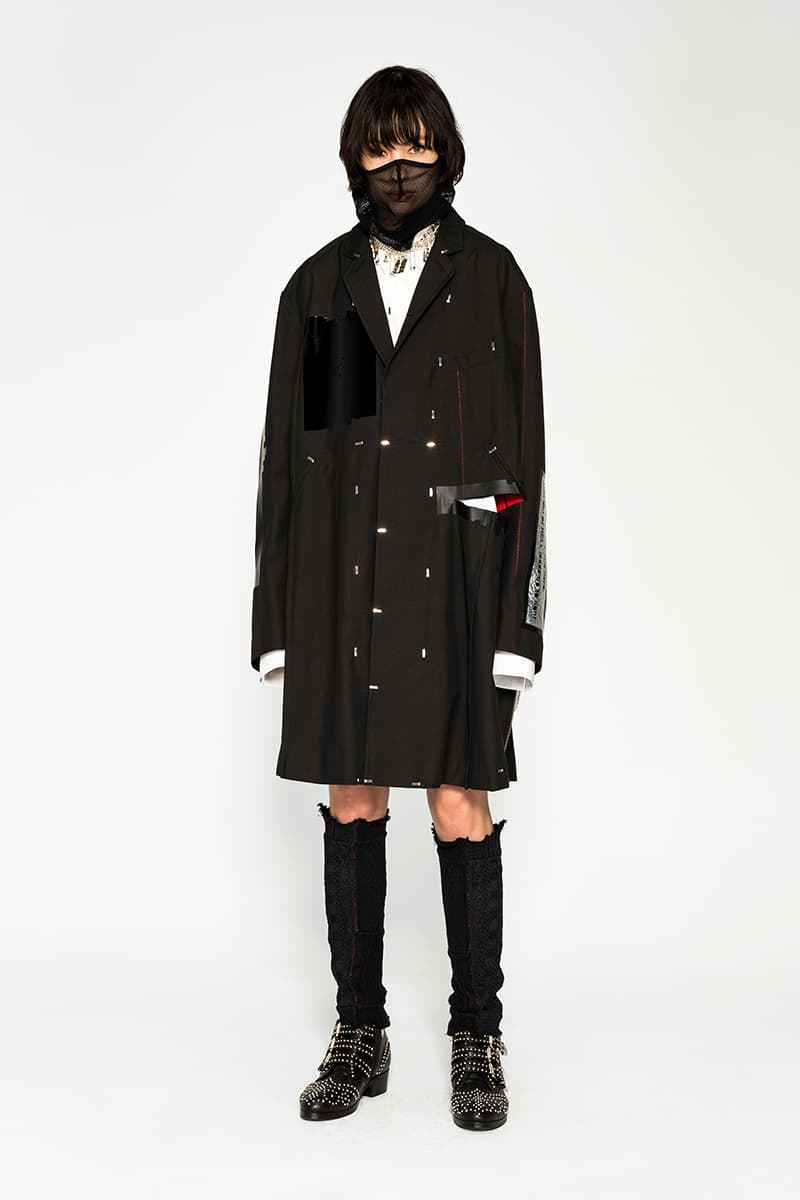 25 of 36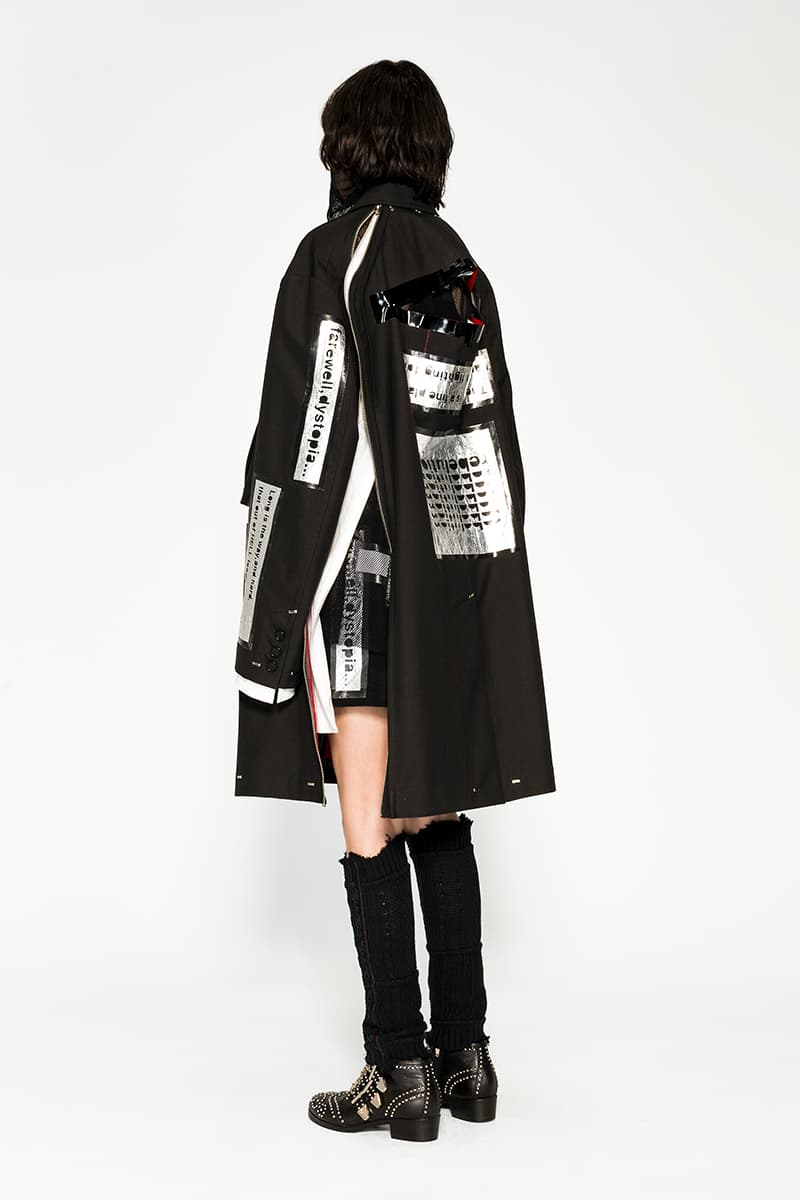 26 of 36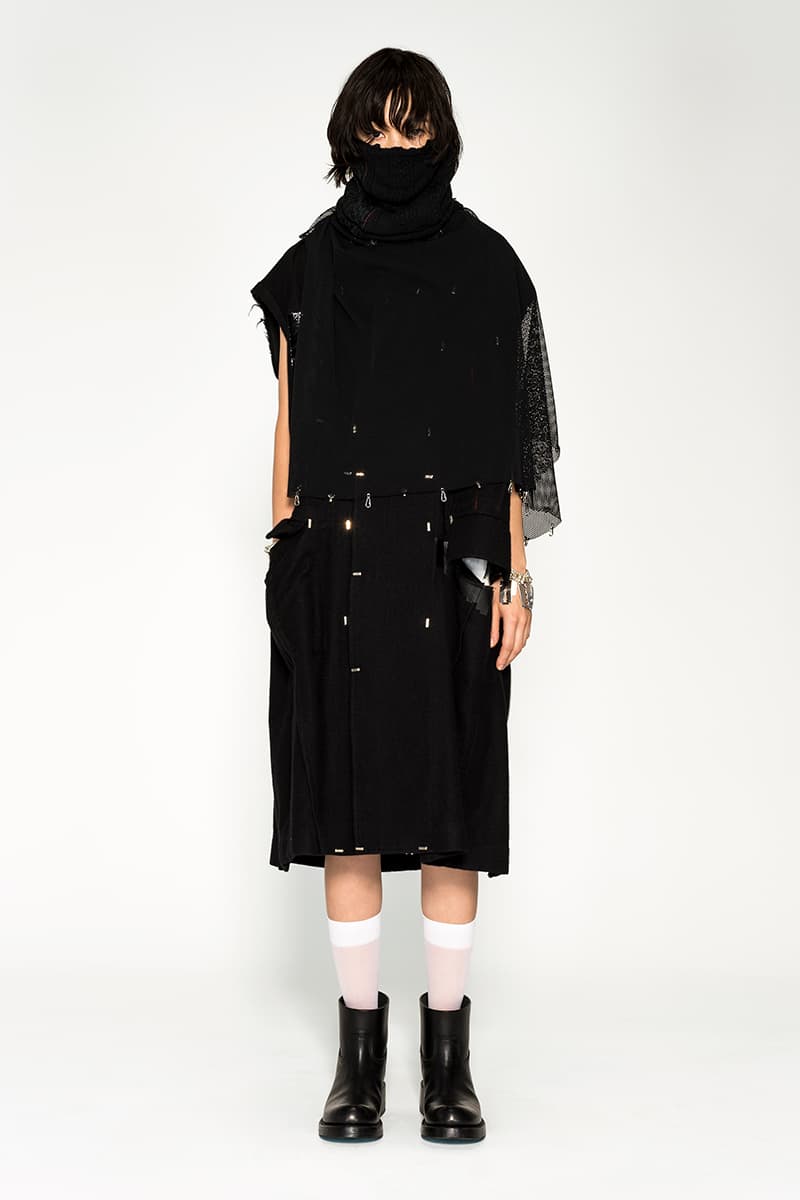 27 of 36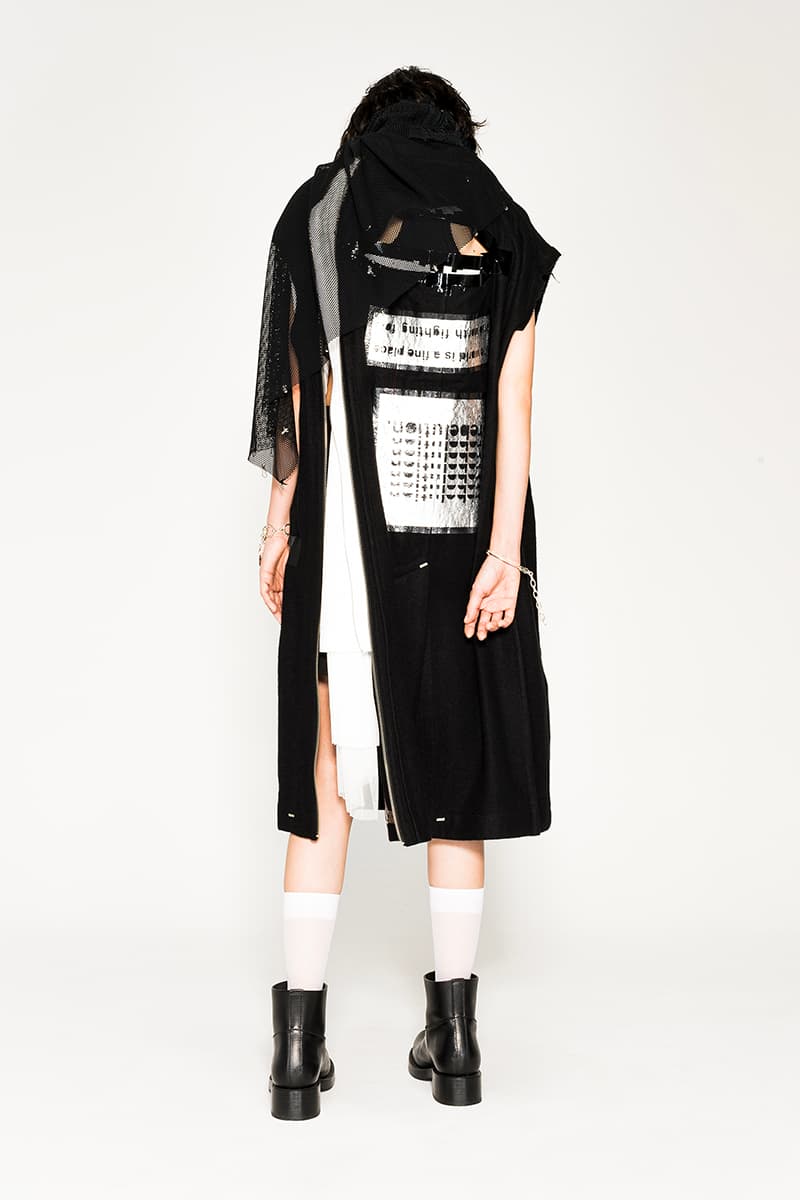 28 of 36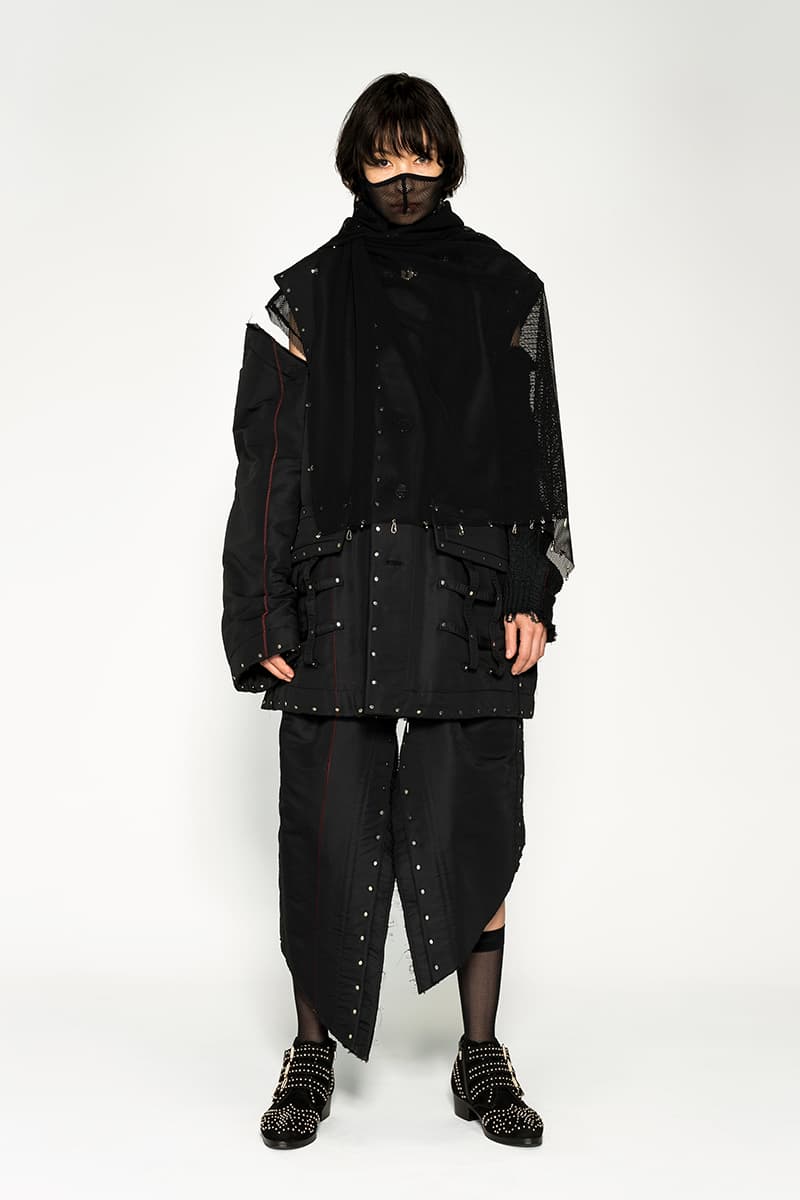 29 of 36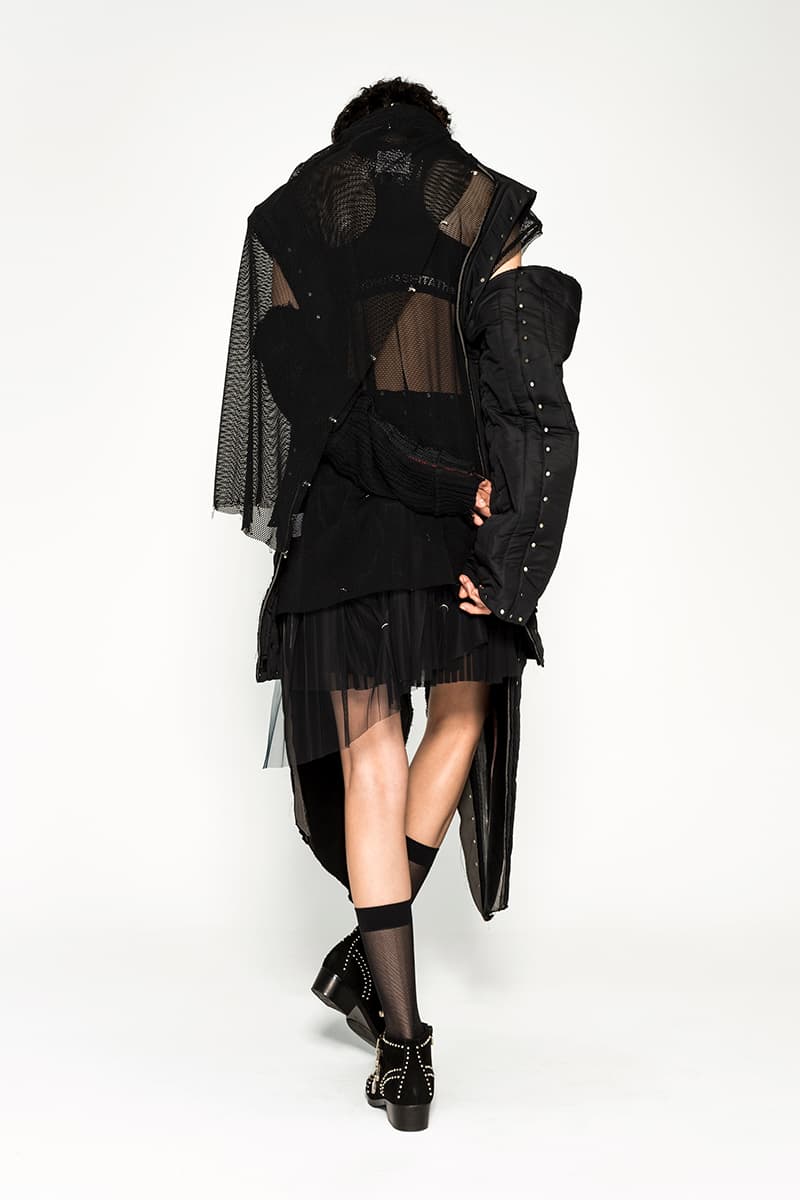 30 of 36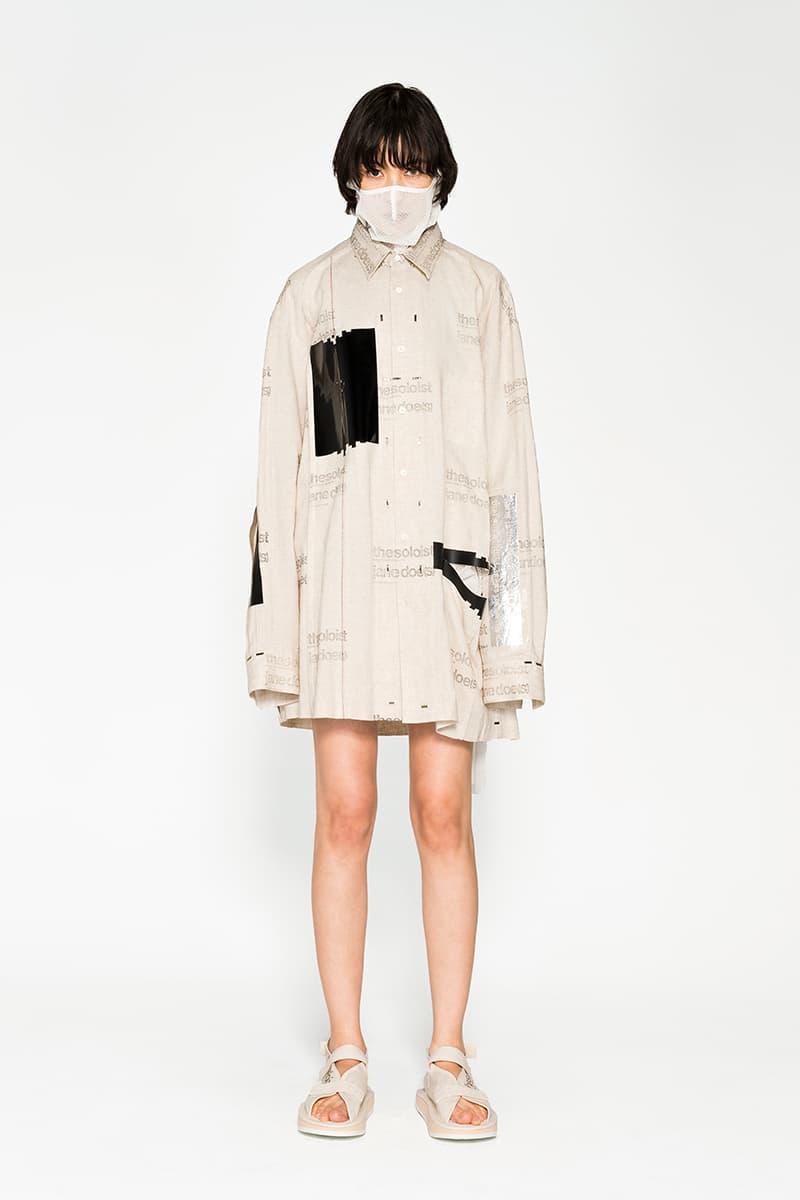 31 of 36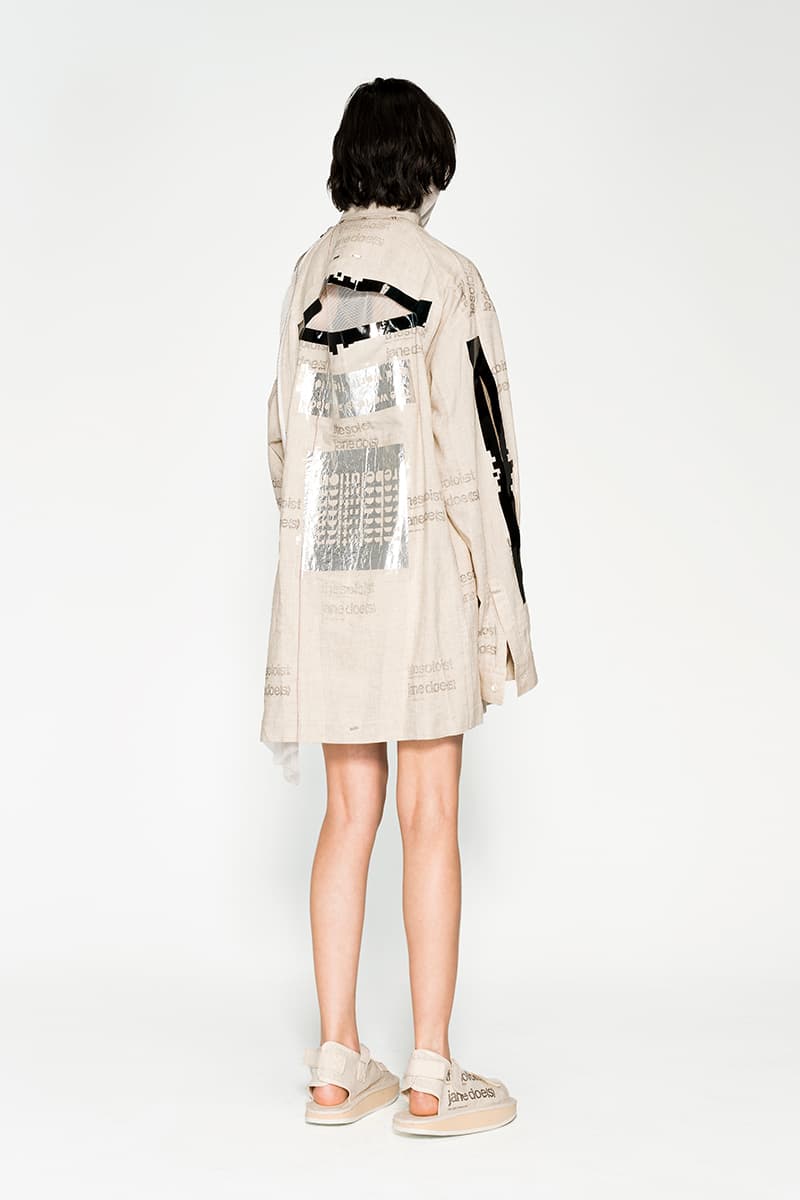 32 of 36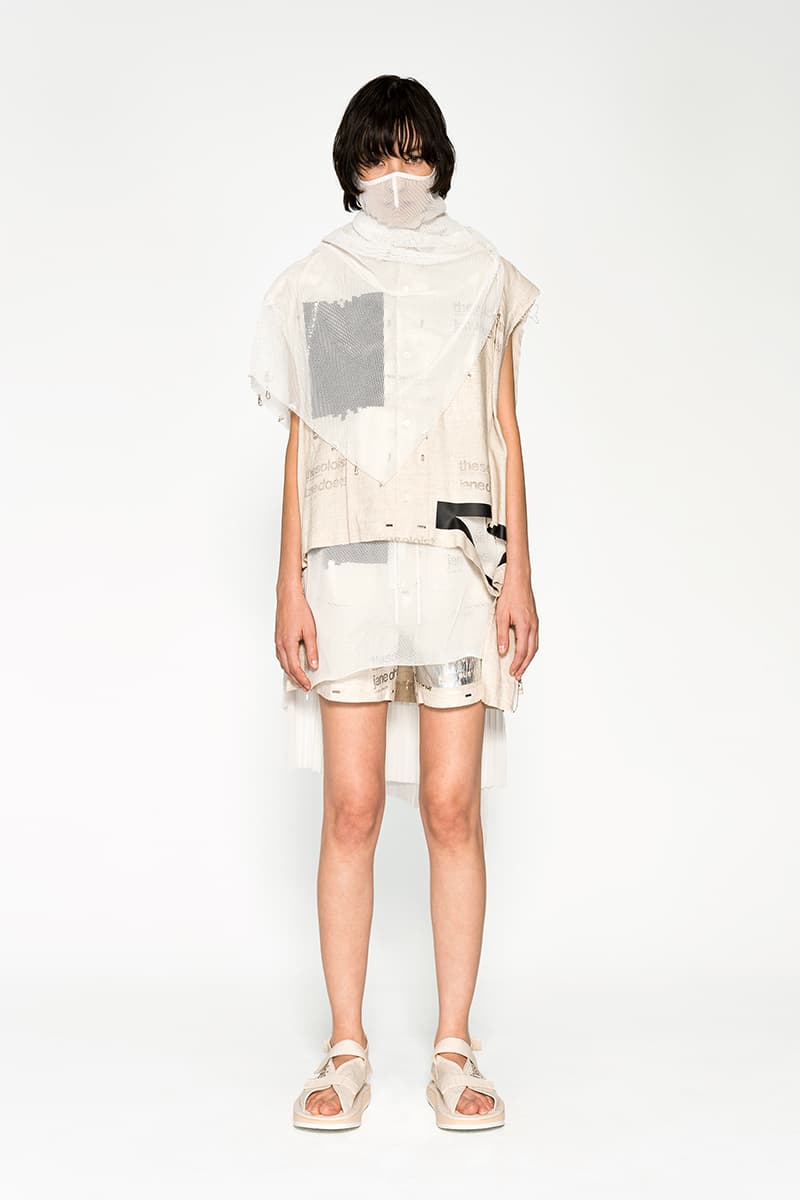 33 of 36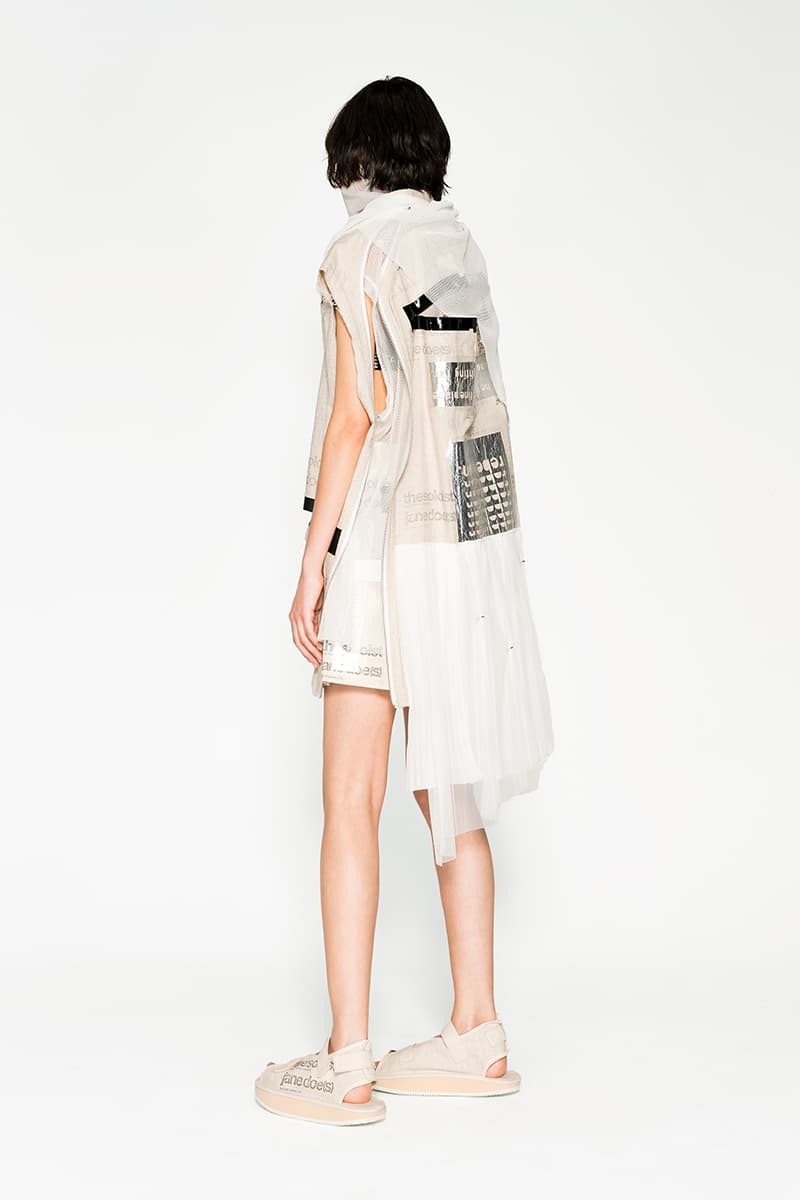 34 of 36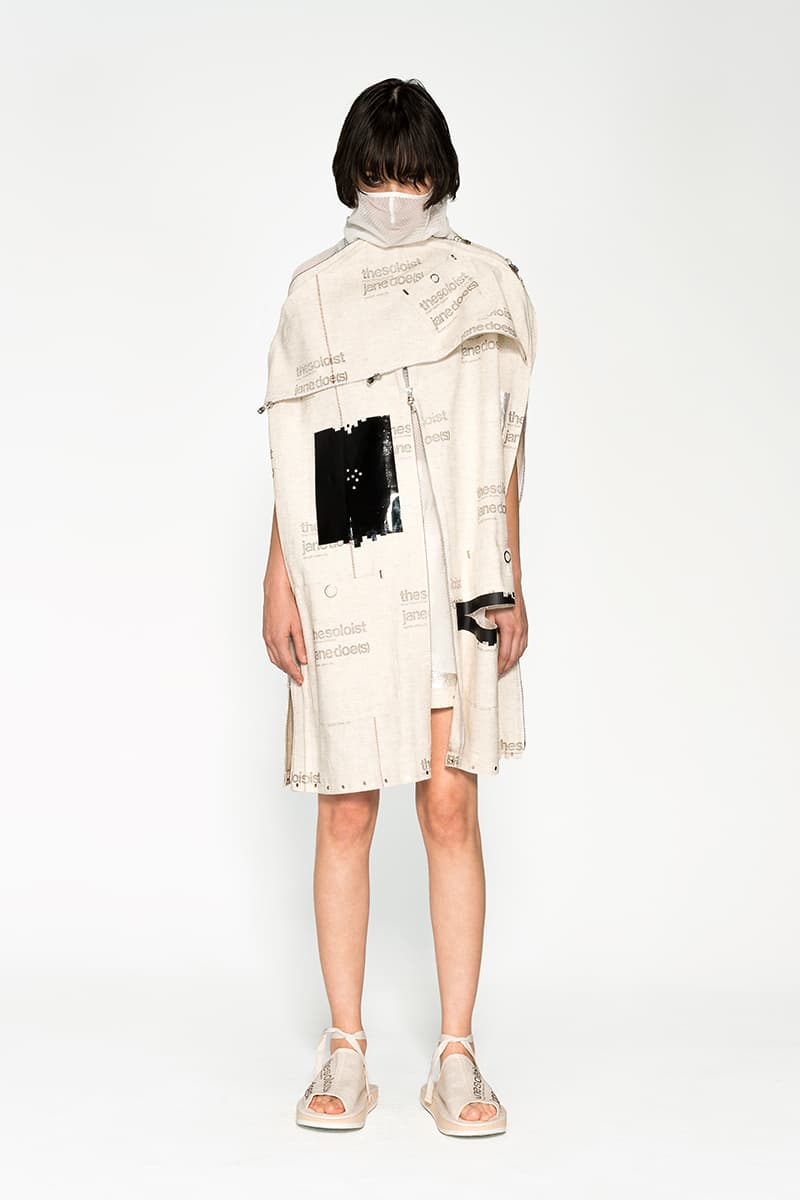 35 of 36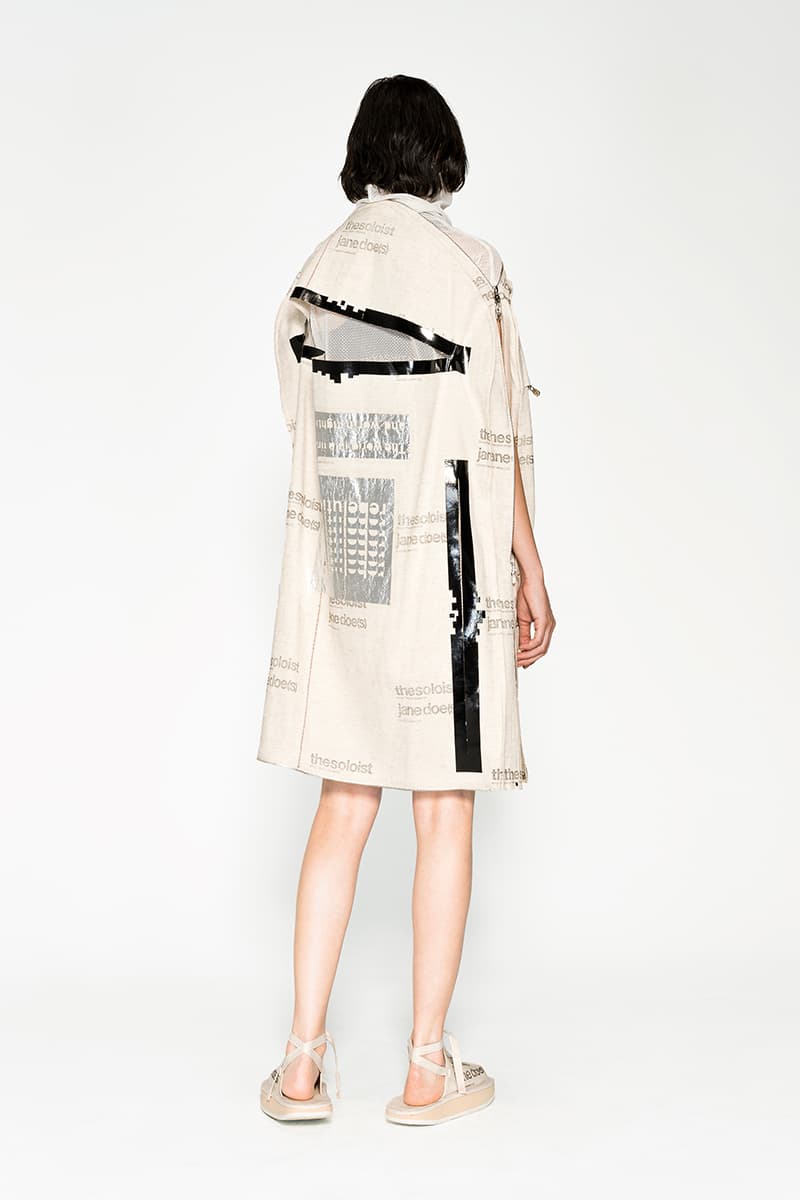 36 of 36
Taking part in Paris Fashion Week Women's 2021, Japanese designer Takahiro Miyashita strived to break the boundaries of gender, color and age, designing TAKAHIROMIYASHITA TheSoloist.'s Spring/Summer 2021 collection for Jane Doe or John Doe.
Titled "doe(s)," with the seasonal collection Takahiro simply pursued the beauty of garments as to not identify the wearer but allow one's individuality to shine through. Undoubtedly informed by the current global crisis, designing clothes for a "non-specific person" and presenting during the womenswear showing intentionally expresses an altered methodology and approach.
Inspired by viewing the ghastly world from his home yet wanting to connect with the new world ahead, Takahiro Miyashita created a series of items with canvas furnishing textiles defined by raw finishings as if ripped from his sofa. Signature tailoring is exquisitely paired with rivets that resemble oversized staples and help create an abstract pattern design on garments. Touching on a current necessity for protection, the idea of traditional garment bags has been transformed into garments unto themselves. Outfitted with concealed zippers, the unique pieces offer alternative wear patterns that stray from the traditional approaches of dress.
Decorative elements found in TAKAHIROMIYASHITA TheSoloist.'s SS21 collection are inspired by Lucio Fontana's concept of "spatialism." As rubber tape is applied to create a "sound pattern" and then removed to leave perforations as a reflection of Takahiro's new fractured approach to design and the world. Aside from his "Rebelution" musing as always, the designer has also prepared a number of quotes from Ernest Hemingway and neo-noir psychological crime thriller Se7en to mark the range. Evocative phrases include "Long is the way, and hard, that out of HELL lead up to light" (Se7en), "the world is a fine place and worth fighting for" (Hemingway).
Additionally, Takahiro Miyashita has written and directed a short film to set the mood for "doe(s)" while paying homage to the state of the world. Scored in collaboraation with Korean indie band HYUKOH, the visual presents an ephemeral world fueled by the pendulum of humanity's metronome setting a new tempo for our future.
Check out TAKAHIROMIYASHITA TheSoloist.'s SS21 collection above and catch the short film accompanied by a Q&A with Takahiro Miyashita by Junsuke Yamasaki for the seasonal range below.
Tell us your thoughts on COVID-19 as well as the relation between your new collection and the current state of the world.
Our lives have changed completely, like this is something I've never experienced before. Even though I was quick to accept the situation, it prompted so many questions for me. I couldn't stop doing what I've always been doing because this is actually the very exact moment we need to achieve further evolution. I needed to create something more bold, as usual in a way. Not only for myself but for fashion, I felt like fashion would be constrained to tread water. The world of fashion needs to have more messages. My job is to create clothes so I apply a lot of messages on my clothes, some hidden and some obvious, especially when this short film becomes the fashion show. This is a chance to express how everyone is equal, whether you're man or woman, big or small, no matter what your skin color is. We need to be even more creative in order to stand up to the others and I don't really know how to put brakes on myself either.

What are the inspiration and concept of your new collection?
I thought the "Spatialism" of Lucio Fontana would be perfect. When I saw one of his exhibitions, I felt that it was beyond all boundaries. And that's what I wanted to do. It doesn't matter where I am, I don't even need to tell how I am a fashion designer. I also have always believed in Milton Glaser's famous quote, "Design is the process of going from an existing condition to a preferred one..," in order to accept the reality. And yet, in exchange for his death, I've revamped my ideas. And my graphics style so happened to become quite hand-created and ragged, which is different from his style. These are a couple of inspirations for the collection.

How did you find your approach using staplers and heat bonding, or simply without sewing?
I've always been fond of industrial parts so I used staples and nail head rivets this time. I initially thought to use actual nails, like the underside of a sofa has nails all over which looks so fearless and unique to me. It's made with a rational approach, "don't matter 'cus it gets covered," which is similar to creating architecture. I wanted to incorporate that as a style of making clothes. Say, the idea for using rubber tape and heat bonding came from questioning "why do we need to sew to make clothes?" I had the creative method of furniture and architecture and such in mind.

The piece you had the idea from a garment case was also impressive to me.
I often check hangers and hanger-covers of hotels and dry cleaners in oversea countries. So I happened to be looking at them one day and thought it might be a good idea. First, I was looking at the hanger-cover which its shape almost fits a human shoulder and yet it only fits hangers which made me think of the possibility of creating something in one-size. It made me want to challenge this idea of one-size no matter what. Today, people come in so much variety which didn't exist in the past and I started to think, "what is size?" This challenge will continue on for me.

I heard this collection includes a line for women.
That's because there was a woman appearing in the scene. But as I have mentioned since the beginning, I'm not interested in sex or gender difference. There's no particular intention in doing a women's line and I imagined quite a man-like woman in any case.

Tell us about the short film and music that is being released.
I knew that a short film was the only way for this release so I started imagining what it would be like. I asked my old friend to do the music but I also started to have a feeling for taking a part in the music creation myself and actually tried some guitar and humming. My final thought is that a clothes-maker could actually dabble in creating a film without having to call on a grand production team, and finish a piece.
For more contemporary fashion, One Piece creator Eiichiro Oda illustrated a lookbook for Gucci.