Sacha Baron Cohen's 'Borat 2' Reportedly Receives Absurdly Long Title
The famed Kazakh journalist returns.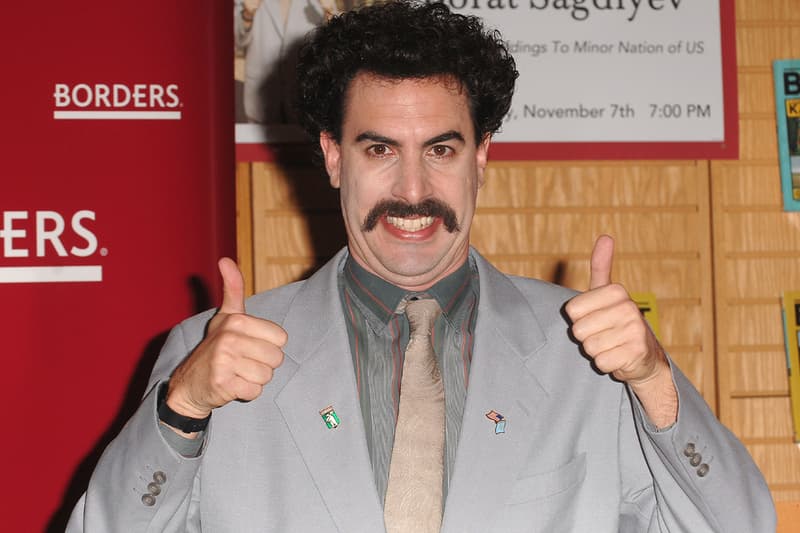 Sacha Baron Cohen's forthcoming Borat sequel has reportedly received a ridiculously lengthy yet appropriate title: Borat: Gift of Pornographic Monkey to Vice Premiere Mikhael Pence to Make Benefit Recently Diminished Nation of Kazakhstan.
According to sources, the Borat 2 title was uncovered during its filing with the Writers Guild of America. Cohen supposedly served as the writer alongside Anthony Hines, Dan Swimer, Peter Baynham, Erica Rivinoja, Dan Mazer, Jena Friedman and Lee Kern. A release date, however, was not revealed.
Earlier this September 2020, rumors of Cohen secretly filming and screening Borat 2 made its rounds on the internet after the actor was seen dressed up as the Kazakh journalist. A "select few industry types" were reportedly the lucky few who got to watch the followup to the 2006 mockumentary comedy film. Billed as "Cohen playing Borat playing Cohen," further reports note that the sequel follows modern-day Borat who now believes that he is a successful movie star thanks to the first film, so he must hide from the public by putting on a disguise while interviewing people.
Elsewhere in entertainment, Samuel L. Jackson will reprise his role for an upcoming Nick Fury series on Disney+.