Nissin Develops Space Cup Noodles for Astronauts
Soon to be sent to the International Space Station.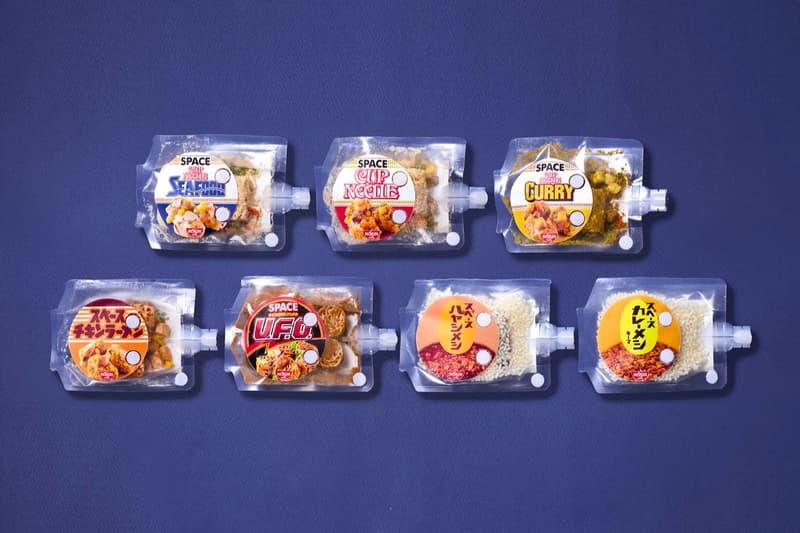 Continuing to innovate in the world of convenience food and instant noodles, Nissin has now developed its Cup Noodles for astronauts to take into space.
Focusing on its signature items, the Japanese food company developed special starches formulated to reconstitute with 70-degree Celsius (158-degree Fahrenheit) water, the temperature readily supplied to astronauts on the International Space Station. The Earth packages of Cup Noodles normally require at least 100-degree Celsius (212-degree Fahrenheit) boiling water to be prepared. Additionally, the Space Cup Noodles features thicker noodles and a more viscous broth to account for the microgravity environment of the ISS.
Nissin now has seven space variations which include Chicken Ramen, Seafood, Curry and Original Cup Noodle, U.F.O. Yakisoba, Keema Curry Meshi (Curry Rice) and Hayashi Meshi (Hashed Beef Rice). According to Nissin, Space U.F.O. Yakisoba was developed after speaking to Japanese astronaut Soichi Noguchi, who expressed that he hoped to be able to eat that during his next trip into space. Noguchi will soon get his wish when he takes Nissin's space foods on their maiden voyage to the ISS.
For more food and beverage news, General Assembly recently launched the world's first pizza subscription.