Jacquees Serves up a Smooth New 'Exit 68' Mixtape
A 16-track tape featuring Trey Songz and FYB.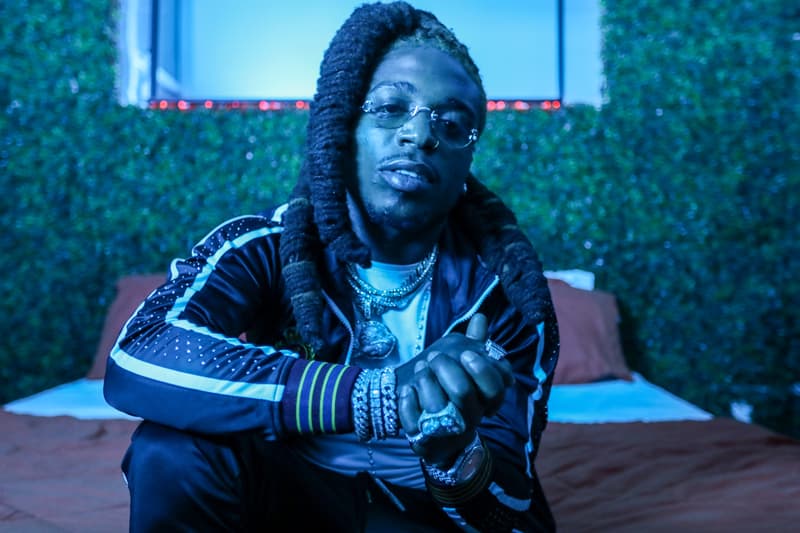 Jacquees has blessed fans with a generous dose of R&B tracks under his newly-released Exit 68 mixtape. The Cash Money artist's latest project features a total of 16 songs with features from Trey Songz and FYB (Fresh Young Boyz) — a group that the artist was a part of before his foray into a solo singer career.
Highlights include "Dope Dealer" and "Permission" that shines a strong light on Jacquees' lyrical ability. Sprinkled into the mix are songs with a pure R&B essence and romantic ambiance that the artist is widely known for such as "Not Your Friend." The limited supply of features across the project offers a more intimate listening experience as the title of the mixtape comes from the Wesley Chapel Rd. on I-20 East Interstate in Decatur, Georgia where Jacquees is from.
As Rap-Up reported, Jacquees chose to release Exit 68 to keep himself creatively distracted amid the coronavirus pandemic as it's been six months since the artist has gone on tour. The mixtape arrives before his official follow-up to his previous album Kin of R&B and sets the stage for his upcoming album release, PTOF, that is slated to launch at the end of this year. Stream the full Exit 68 mixtape below.
Elsewhere in music, Alicia Keys debuted a new single called "Love Looks Better."