'Spongebob Squarepants' Spin-Off Series 'The Patrick Star Show' in the Works at Nickelodeon
The pink starfish will receive his own late-night talk show.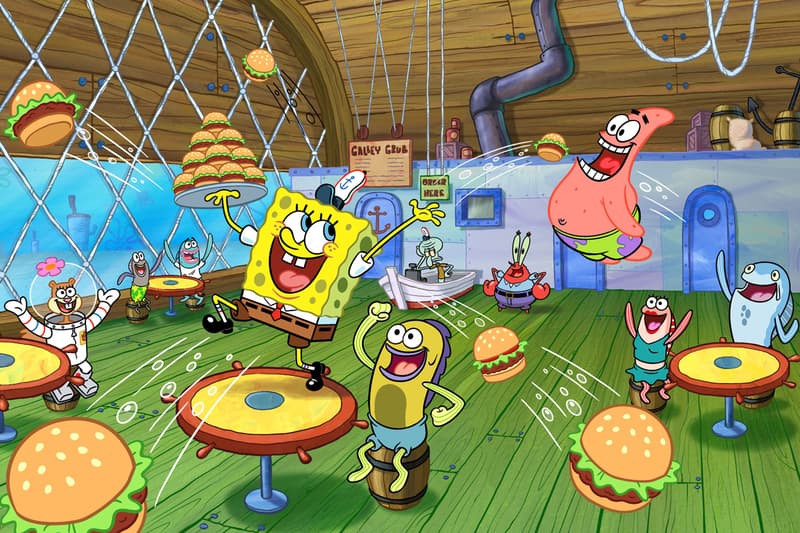 SpongeBob's best friend is now getting his own spin-off show called The Patrick Star Show. The show will be focused on the titular pink starfish and will be voiced once again by Bill Fagerbakke. Nickelodeon is expected to receive a 13-episode order for the new flagship series and according to sources, is expected to show the character as a host of his own late-night talk show. The Patrick Star Show is said to be modeled after The Larry Sanders Show and Comedy Bang! Bang! and is anticipated to introduce several new characters.
However, it has been stated that original SpongeBob cast members will make occasional appearances with the original voice actors reprising their roles. Earlier last year, Nickelodeon president Brian Robbins announced that the network would be developing spin-off shows based on the original SpongeBob series. Soon after, Nickelodeon announced Kamp Koral, an upcoming 13-episode CG-animated prequel series set to debut on CBS All Access.
Spongebob Squarepants first premiered in 1999 and remains the network's longest-running animated series. It also holds honors for being the number-one kids animated series on TV for the last 17 years. The series had its first feature film released in theaters in 2004 and a second film The Spongebob Movie: Sponge Out of Water followed in 2015. A third film, which serves as a prequel to the animated series, The SpongeBob Movie: Sponge on the Run is set to release on August 7. Recently, it was revealed SpongeBob is part of the LGTBQ+ community.
In other entertainment news, X-Men: The Animated Series producer has "had talks" with Disney on reviving the show.