'Joe Exotic' TV Series Starring Kate McKinnon to Hit NBC and Streaming Services
The SNL cast member is set to portray Carole Baskin.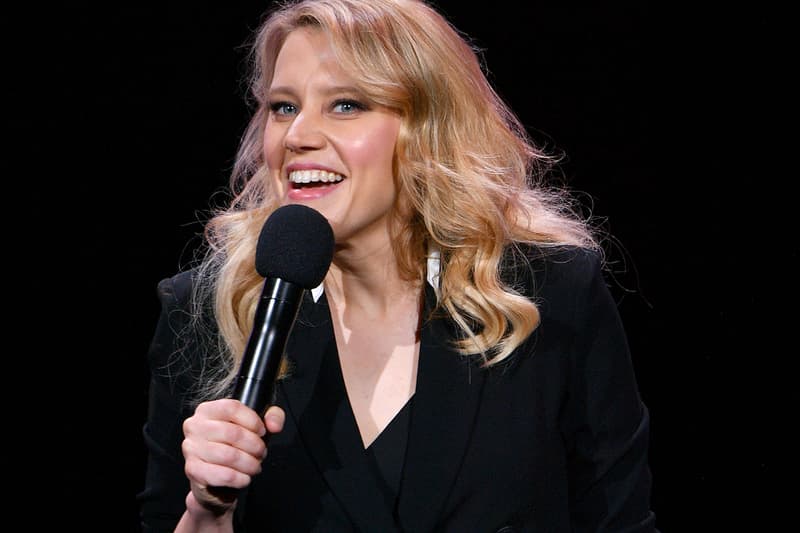 NBCUniversal's upcoming Joe Exotic (working title) limited series has received a joint straight-to-series order by the NBCUniversal Television and Streaming divisions.
According to reports, the project, which stars and is co-executive produced by Kate McKinnon, is set to arrive on three different NBCU entertainment platforms: a broadcast network, NBC, a streaming service, Peacock and basic cable network USA:
"Penned by Etan Frankel, based on the Wondery podcast, the limited series is based on true events following Carole Baskin (McKinnon), a big cat enthusiast, who learns that when fellow exotic animal lover Joe "Exotic" Schreibvogel is breeding and using his big cats for profit, she sets out to shut down his venture, inciting a quickly escalating rivalry. But Carole has a checkered past of her own and when the claws come out, Joe will stop at nothing to expose what he sees as her hypocrisy. The results prove dangerous."
During a recent appearance on The Pet Show, Carole Baskin revealed that McKinnon has not yet reached out to her regarding the series. "[Kate] has not reached out to me and I really hope that she does before she gets too far down the line with it," she said. "I'd love to know what her take is on it and what she's thinking to do and see if there was any way we could advise her. We reached out to her through the media — because I don't have any way of contacting Kate McKinnon — but we had posted publicly that we really hope that her or anybody that does any kind of follow-up programming doesn't end up doing what Cardi B did and hiring people that are exploiting and abusing cats. It's like the worst thing you can do is abuse cats to show other people that you shouldn't abuse cats."
Elsewhere in entertainment, Martin Shkreli's purchase of Wu-Tang Clan's Once Upon a Time in Shaolin will be turned into a Netflix film.