Craig Green Reinterprets Champion Archive for FW20 Collaboration
Looking at the brand's collegiate uniforms and technical innovations.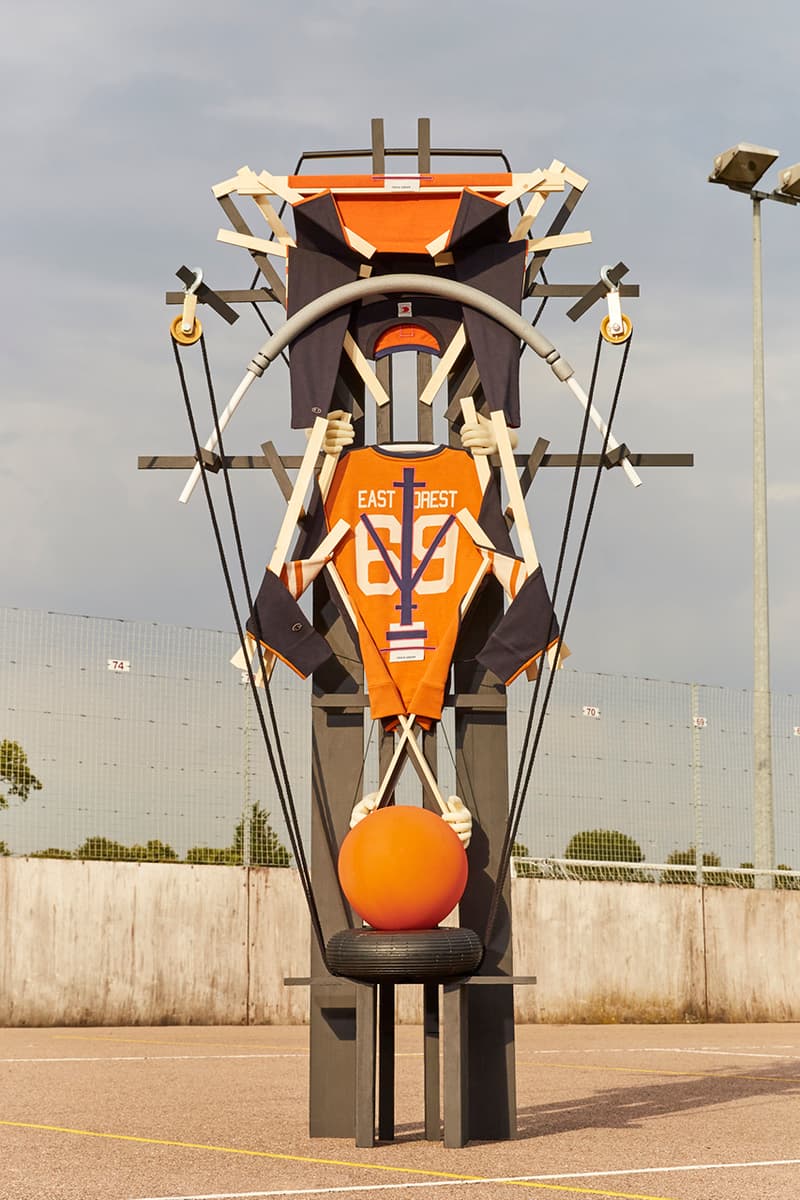 1 of 7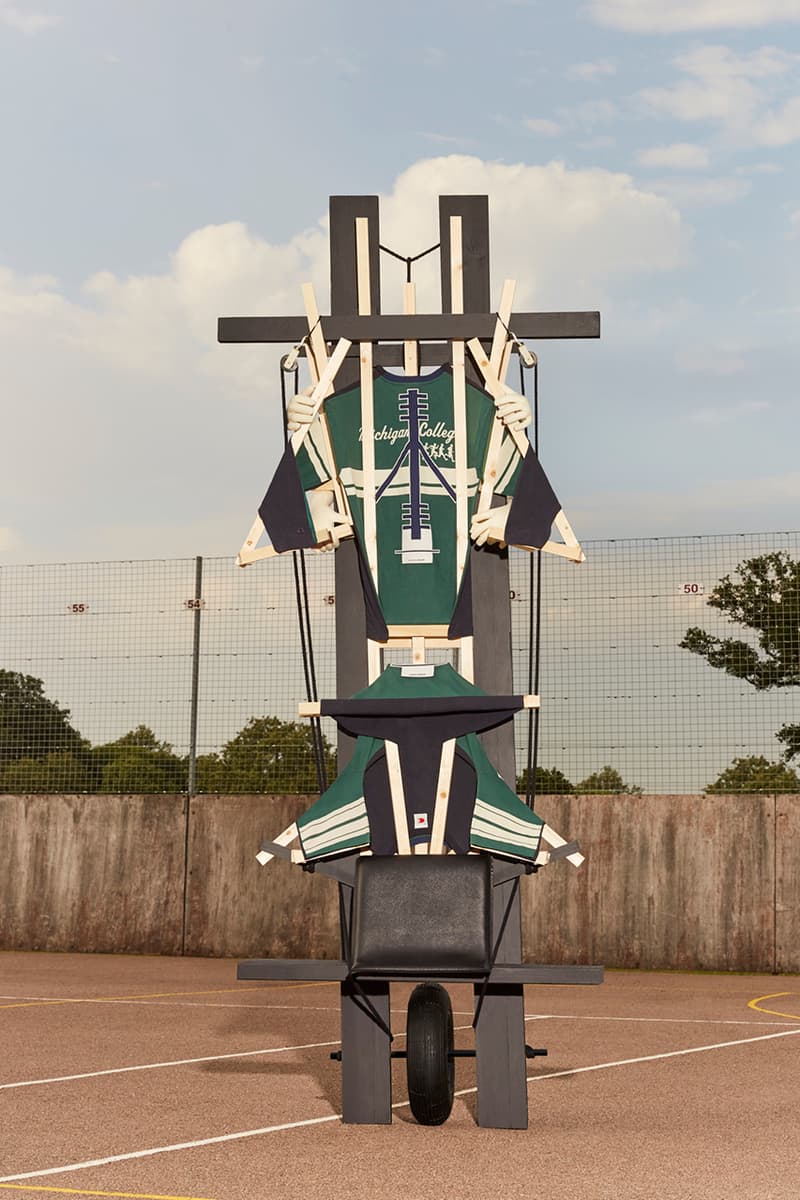 2 of 7
3 of 7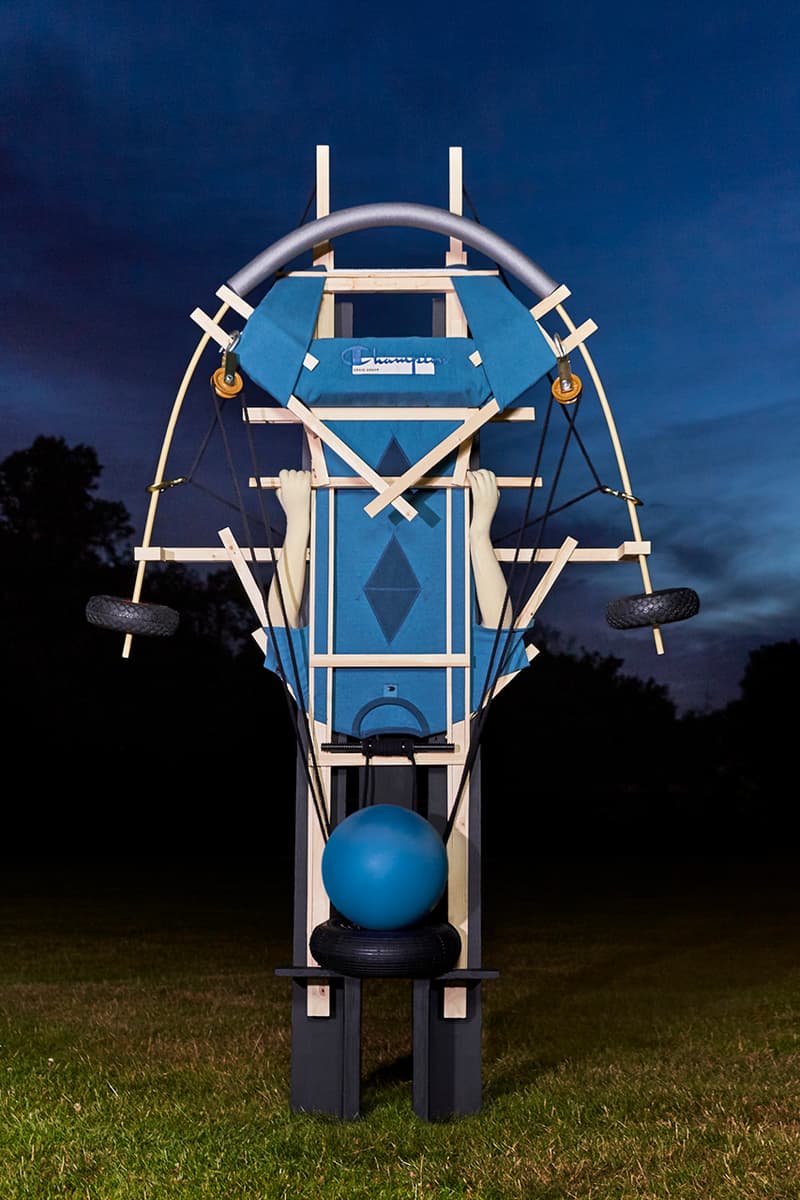 4 of 7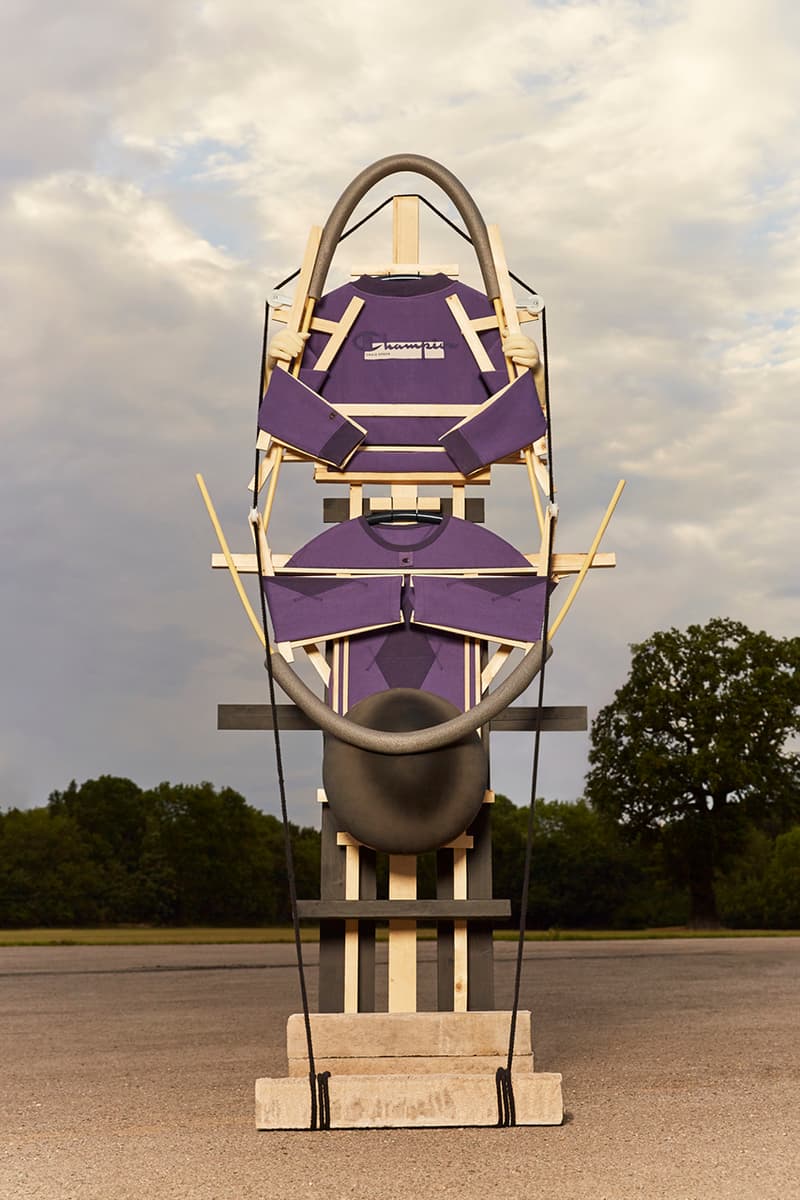 5 of 7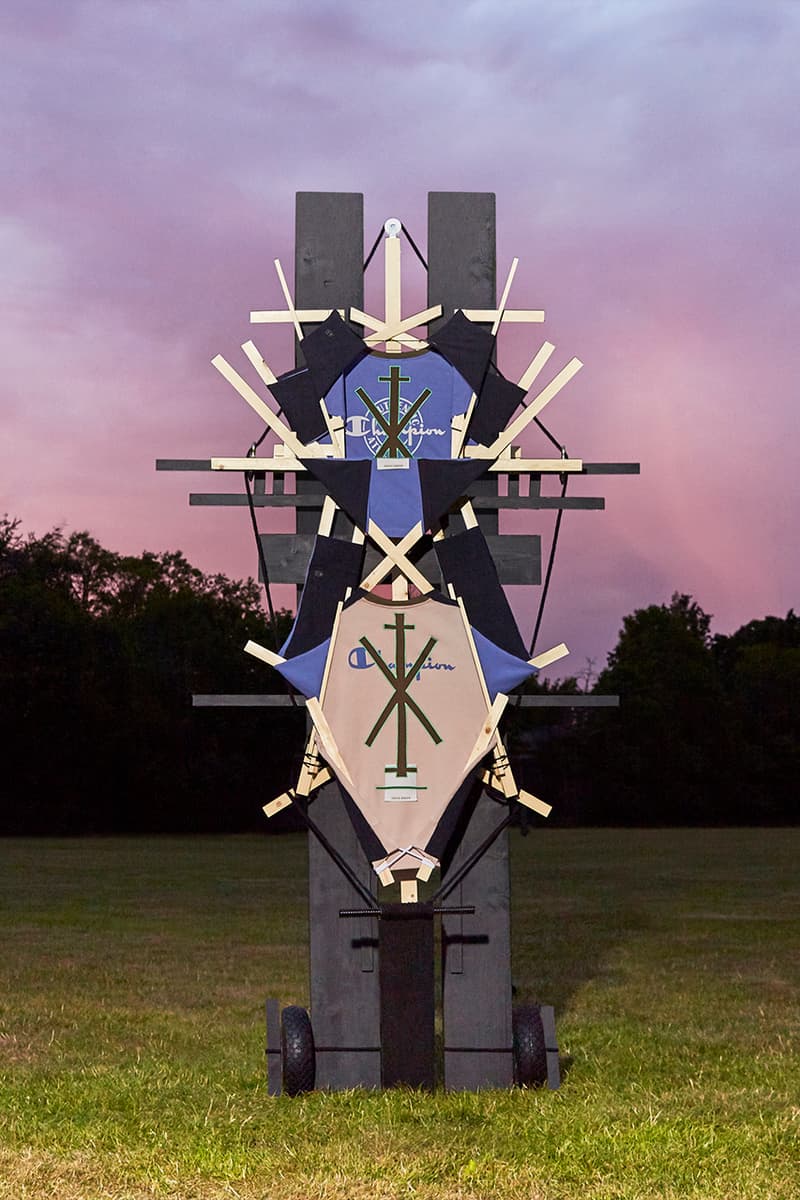 6 of 7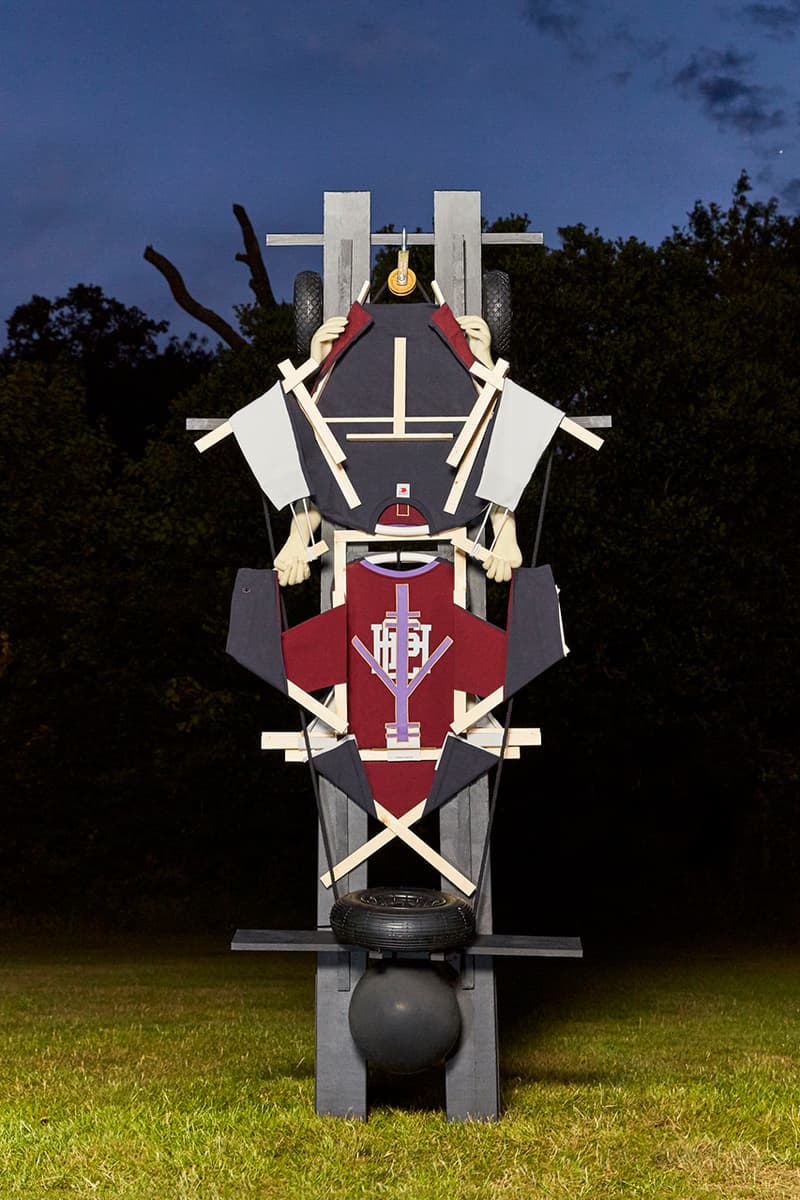 7 of 7
London-based designer Craig Green has followed up his adidas and Moncler collaborations by launching a new project with Champion. The new collection is the first time Green has worked with the brand, and sees him delve into its archive to focus on themes of functionality and community.
The collection is split into two different stories, beginning with a look at collegiate graphics. Using college uniforms from the '60s, '70s, '80s and '90s, Green has then added topstitched patches with numerical symbols to represent each decade. The patches feature on the pieces' back, while the front of each piece is entirely black.
The second story of the collection showcases on Green's focus on Champion's technical innovations, particularly the ribbed gusset. Featuring sweatshirts, hoodies and jerseys, this capsule sees the ribbed gusset exaggerated and reinterpreted until it becomes an almost-sculptural addition to the pieces.
Speaking to HYPEBEAST about the collection, Green said, "In our own collections, we always start with the idea of community and the idea of being part of something. Through exploring the collegiate archives at Champion it inspired us to think about community from a different perspective for this collaboration. For the "decade story" of the capsule collection, it was important to us that the pieces embraced Champion's history authentically, featuring specific collegiate graphics each from specific decades.
"We then layered our own symbols on top of these graphics, using the construction of traditional collegiate-patches. These symbols are inspired by Latin and Saxon numericals, and act like individual time-stamps for each of the decades they represent."
Green also discussed the technical elements he incorporated in the second story, "I have always thought it was interesting how problem-solving for function can then become part of the design aesthetic. For example, Champion's signature reverse-weave construction is something that was originally created to solve an issue of the garments shrinking over time, the designs featured ribbed gussets and panels to allow for the required movement and correct stretch."
"Over time these technical design details have become an iconic aspect of Champion's products and aesthetic, even in cases where the reverse-weave aspect is no longer present, the ribbed details from the original garments still remain now as a signature design detail. For the 'functional story' in the capsule the idea was to explore this idea even further, and in a more extreme way."
The collection is due to launch at Champion's London and Amsterdam stores, as well as its European web store, on September 3. A Japanese will then release on September 26.
In other fashion news, UNIQLO's +J line with Jil Sander is coming back.