Hood By Air's 'Matrix'-Inspired Musuem Collection Immediately Sells Out
"H13A" is the debut offering of a two-part archival drop.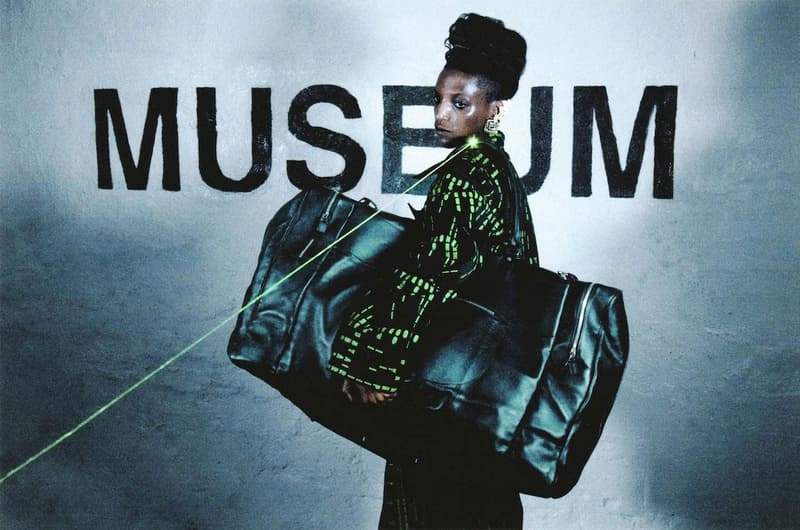 Hood By Air's big plans for a relaunch brought the spotlight back to Shayne Oliver's 13-year-old brand, which kicked things off with, naturally, a graphic T-shirt. Now, the enigmatic label has introduced its first proper capsule collection: "H13A," a clever nod to the brand's 13-year history and its first Museum offering.
Four components inform Oliver's imprint: Hood By Air, HBA, Museum and Anonymous Club. Hood By Air will host events and issue collectible garments and goods; HBA is online-only and will distribute seasonless fashion items; Museum reissues archive pieces with the aid of guest designers; Anonymous Club is a platform intended to support rising talent. This debut Museum offering is demonstrative of the new Hood By Air's approach to design and distribution, offered on a first-come-first-served basis via the brand's cutting-edge website.
Crafted entirely in Japan and Italy, this first drop of a two-part collection sees the label delving into its archives and repurposes two classic graphics: the "Cookie" and "Spiral" logos. Accompanied by the new "Matrix" logo, these images form the basis of the new collection, emblazoning boldly stylized text atop heavyweight cotton essentials, like hoodies, tees and socks, all realized in shades of washed-out black to match the complementary poster. Famously, Rihanna wore a "Cookie"-branded tee during her 2016 VMA performance while celebrities like A$AP Rocky helped bring the "Spiral" branding to popularity.
Review the initial collection onHood By Air's web store and keep up with the HBA Instagram page for updates on forthcoming drops. This initial range is a teaser for a forthcoming Hood By Air collection, which will be accompanied by a short film dubbed Genesis when it arrives this autumn.
Recall that when Oliver was interviewed by Kanye West, he said "When I see streetwear, I see silhouettes. … but in the larger discussion about luxury, streetwear is already in the merchandising plan." There is clearly much more in store.