Hood By Air Plans to Turn the Fashion System Upside Down
The brand has outlined its vision for a new model of fashion production.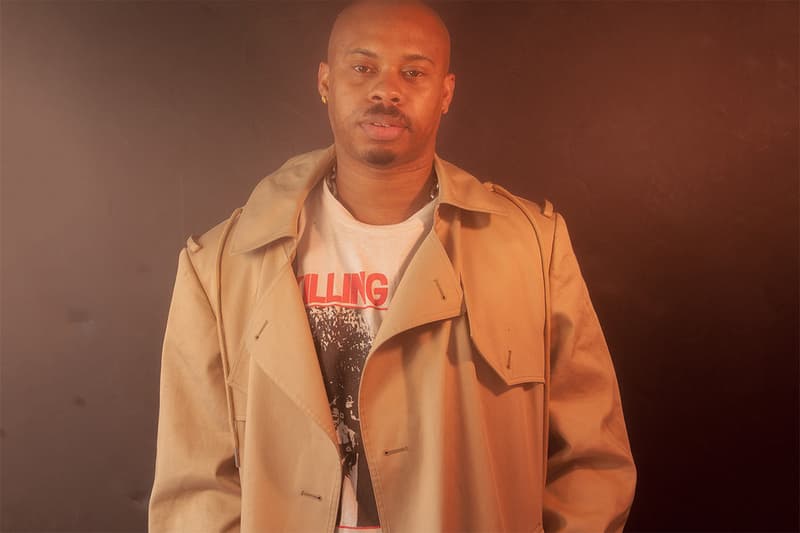 Last Spring, the internet went ablaze with the news that Hood By Air, the gender-bending, club-kid inspired label from Shayne Oliver, was coming back. Though Oliver gave multiple interviews on his return (including one with Kanye West), he has so far kept the details of the plans for his brand relatively murky.
Now, for the first time, Oliver has shared more detailed plans about what the reboot of Hood By Air will involve: an ambitious plan to reboot the fashion system with an emphasis on collaboration, brand integrity, and visibility for Black and queer creatives.
The brand will be split into four "entities": Hood By Air, HBA, Museum, and Anonymous Club. Hood By Air will be the defining element of the brand, setting out a yearly "theme" which will be supported by events and product launches. This theme will inform HBA, a direct-to-consumer platform that will offer product and retail experiences.
Museum, meanwhile, will offer reworked pieces from the archives of Hood By Air's original incarnations. The brand has confirmed that these re-editions may frequently involve a visiting designer-in-residence to reimagine the brand, particularly emphasizing the inclusion of young BIPOC talents.
Finally, Anonymous Club will act as a platform for emerging talent, including artists, musicians and other creatives who will be invited to collaborate with Oliver.
To kick off the new venture, a limited-edition t-shirt launches this Thursday July 16, as part of Uprising, a charity initiative to support the Black and queer communities. Alongside that, the brand is releasing a limited-edition Cash Card, designed by Oliver himself, in collaboration with the consumer financial service Cash App.
Sales of both the t-shirt and the card will go towards a number of charities: Black Trans Femmes in the Arts, Emergency Release Fund and Gays & Lesbians Living In A Transgender Society.
Check back for a reveal of the t-shirt ahead of its launch, and stay tuned to the Hood By Air Instagram page for more information.