E-Commerce Traction Boosts Farfetch Revenue Over 74 Percent in Q2 2020
Brands like Off-White™ and Palm Angels were crucial in boosting sales.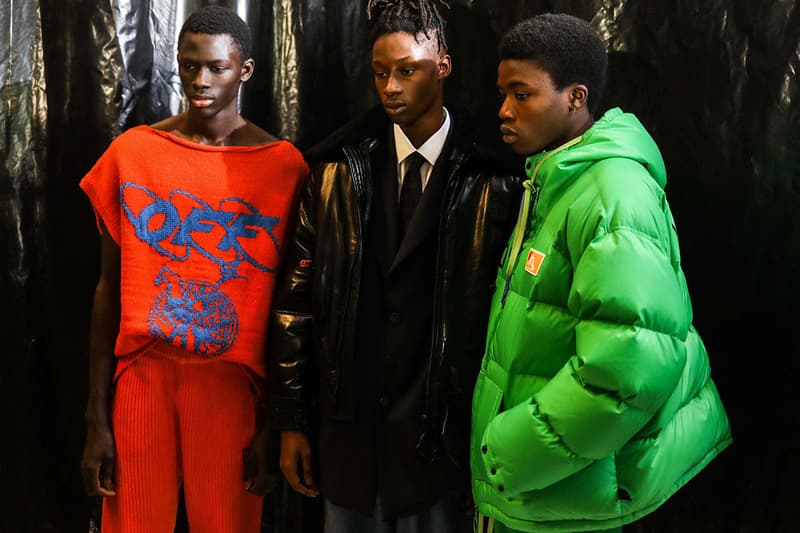 Though most fashion-adjacent brands ranging from Tapestry, Inc. to Nike have faced downturned financials in the wake of the ongoing COVID-19 pandemic, not every label has faced tough times. Thanks to Farfetch's dominating e-commerce presence and cadre of popular brands, the digital fashion platform saw booming business during the pandemic, actually boosting revenue by over 74 percent to over $364 million USD.
These strong numbers were driven by digital platform service and brand platform revenues (the latter related to brands managed by Farfetch), which grew by over 34 percent as stores managed by Farfetch suffered a 7 percent drop in revenue (down to $3.9 million USD) due to pandemic-related closures.
The company was already prepared for increased digital demand, allowing to the roll with the punches and court consumers in European and Chinese regions that saw a slackening of the pandemic's effects. Customer engagement was also at an all-time high, as Farfetch enlisted 42 percent more new consumers year-over-year and provided them with over 380,000 unique SKUs, the company's highest-ever recorded number of items stocked.
Farfetch's directly-managed brands, like Palm Angels and Off-White™, were crucial in driving customer attention and boosting gross merchandise value (GMV) up by 48 percent year-over-year to approximately $651 million USD.
Palm Angels, for instance, became one of the platform's top-selling labels while Off-White™ enjoyed resilient appeal and garnered a whopping 800 million hits on Farfetch thanks to its much-hyped Air Jordan 4 "Sail" release.
Despite lingering effects wrought by the pandemic, Farfetch anticipates optimistic fortunes in Q3 2020. It warns that COVID-19 may delay shipments, cut into its stock or interrupt its brands' supply chains, which could relate to the former fears. Still, it expects to grow GMV by another 40 or 45 percent (an additional $588 million USD).
"Second quarter 2020 was record-breaking for Farfetch," exclaimed José Neves, Farfetch Founder, Chairman and CEO. We attracted more than half a million new consumers — our highest ever. We're pleased to support such a large number of the world's leading luxury brands who are leveraging our global platform to navigate the current landscape, including our top 20 direct brand e-concessions who, together, have benefited from a doubling of sales year-on-year."
"I am delighted by Farfetch's results this quarter, which highlight the accelerating momentum behind the Farfetch platform," continued Elliot Jordan, CFO of Farfetch. "During the period, we saw unprecedented levels of user engagement, mobile app downloads and transactions driven by new consumers and our ACCESS loyalty program ramped up to 2 million members, which all bodes well for opportunities to drive sustained growth in the future."
Other fashion companies that have issued upbeat financial reports include Dr. Martens and adidas.