Facebook Integrates Instagram and Messenger Chats
Bridging communication between the two apps.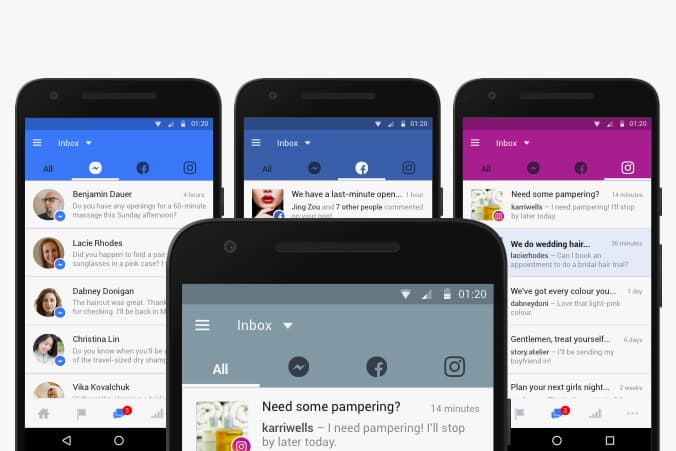 Facebook is beginning to implement cross-messaging between Instagram and Messenger. Through a new update, the company is subtly testing the system on some accounts, though it isn't exactly clear yet to who and which regions.
According to sources, a new update screen with the message "There's a New Way to Message on Instagram" appeared on many phones, to which users were shown a list of features: "Chat with friends who use Facebook" and "a new colorful look for your chats," alongside other bonuses like more emoji reactions and "swipe-to-reply." When updated, Instagram's familiar DM logo at the top right corner is switched to the Messenger icon. It appears, however, that cross-messaging isn't functional yet. Facebook announced earlier this year its plans for integrating Messenger, Instagram and WhatsApp to better connect its users, which the company announced will be rolling out "in the coming weeks."
In case you missed it, Instagram's new video feature Reels has officially debuted in the U.S.