BMW Motorrad's R18 Motorbike Has Been Transformed Into a Dragster
Designed by Roland Sands.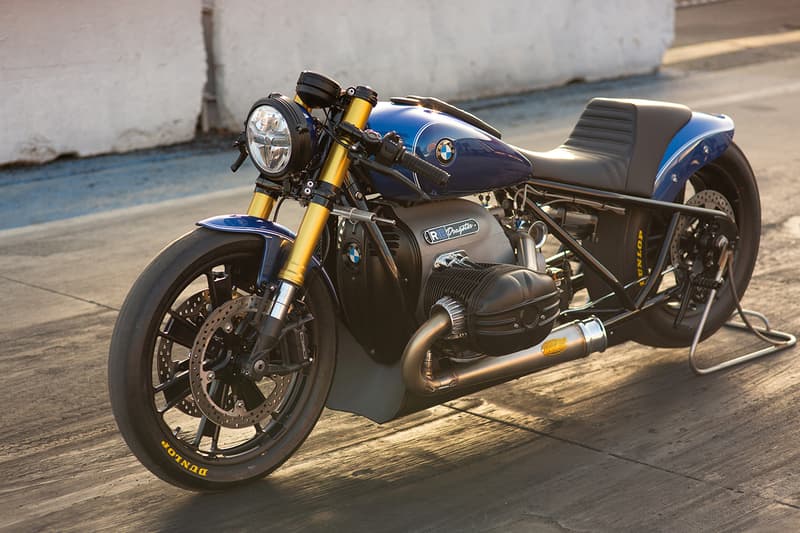 1 of 10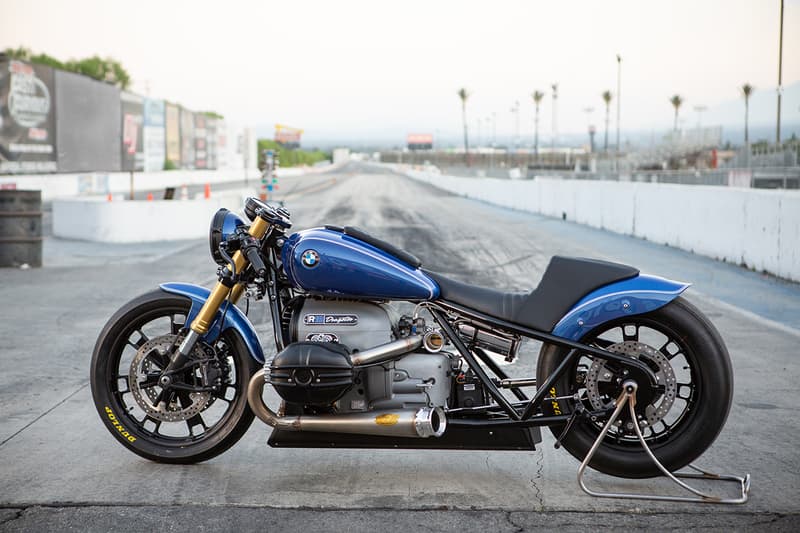 2 of 10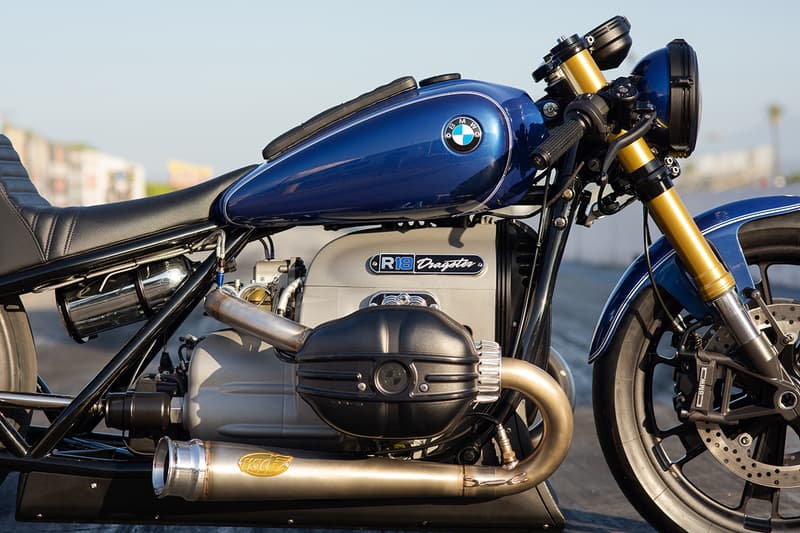 3 of 10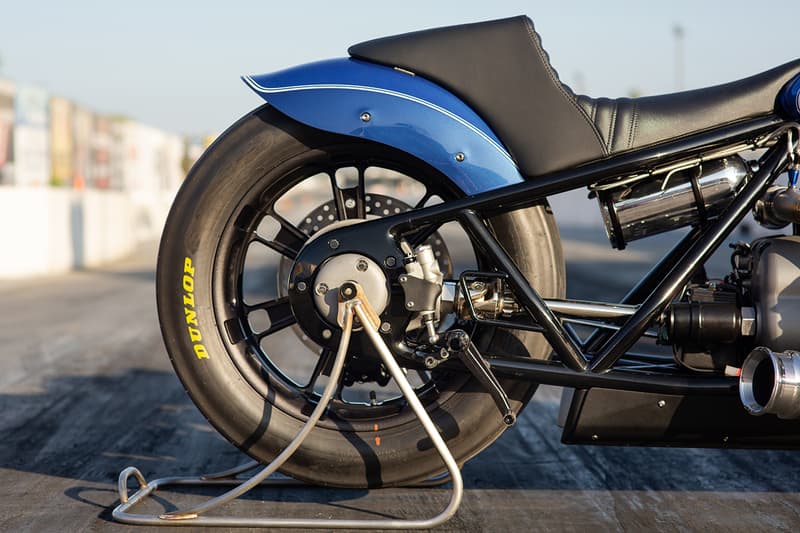 4 of 10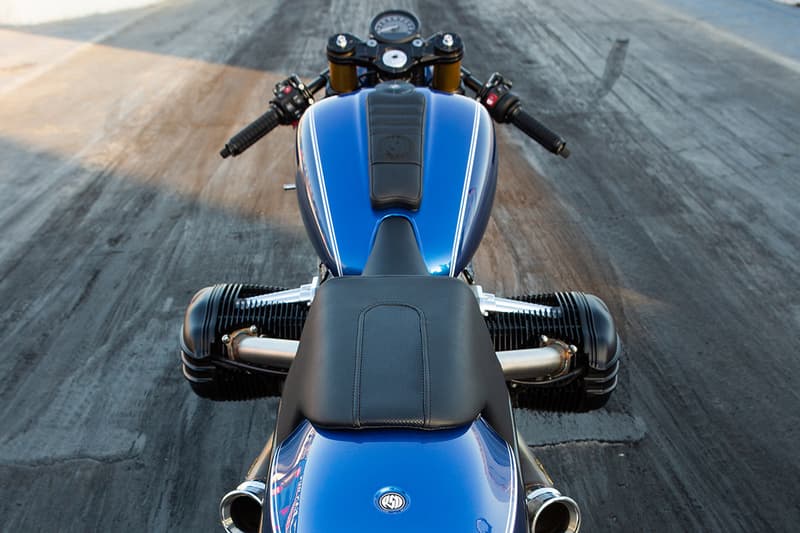 5 of 10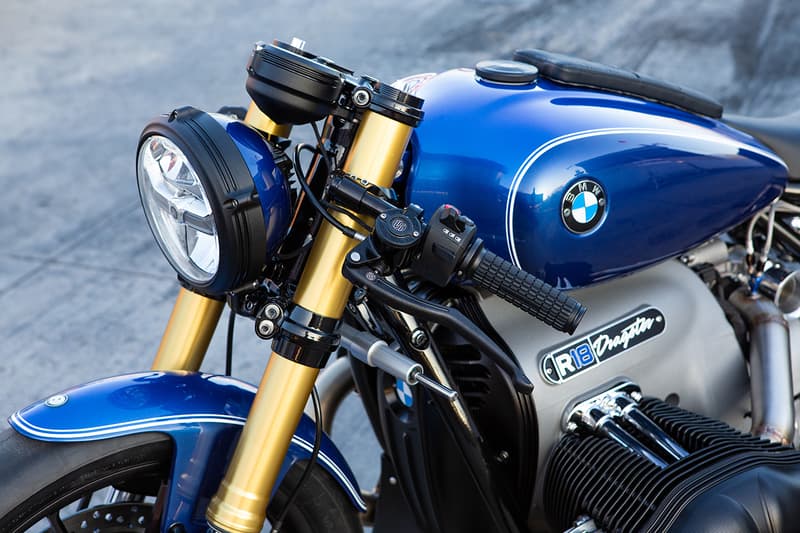 6 of 10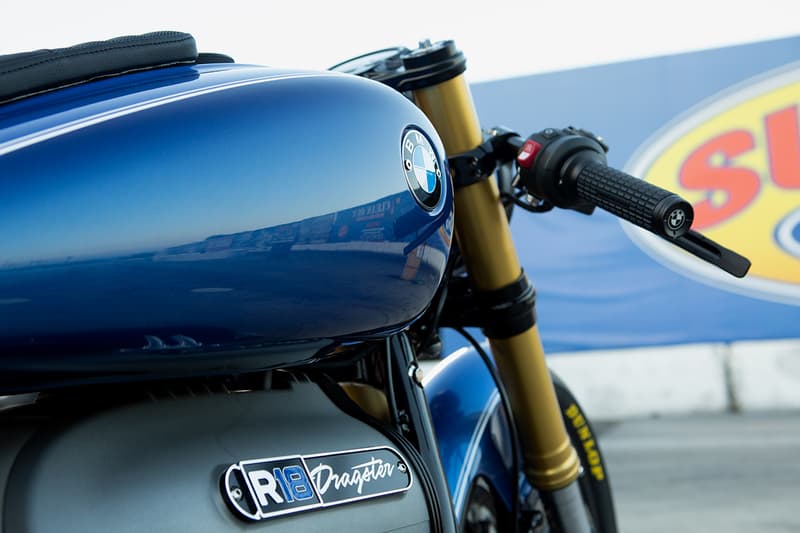 7 of 10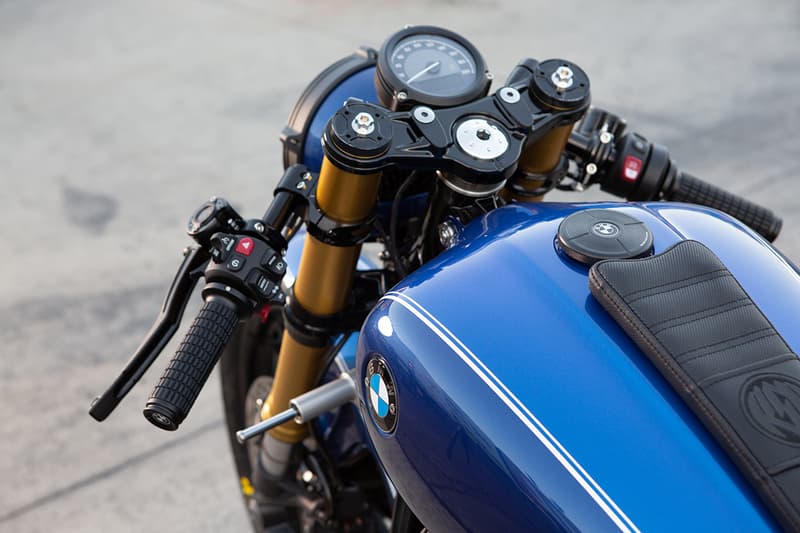 8 of 10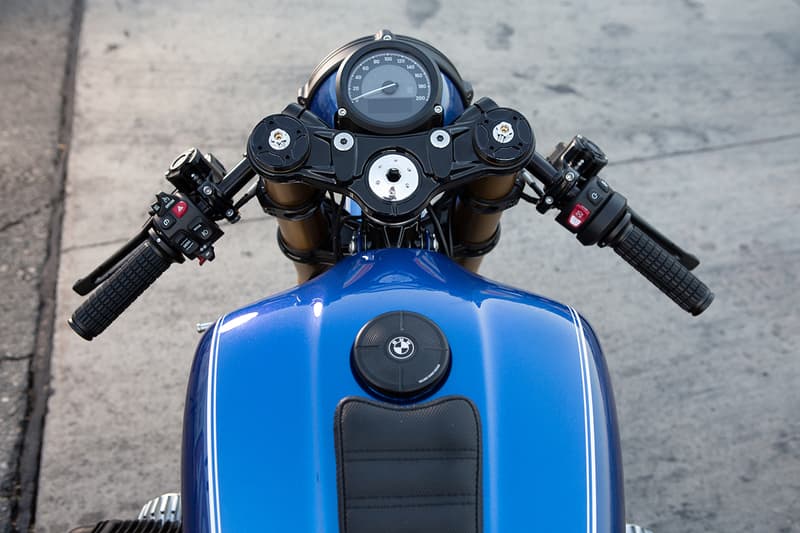 9 of 10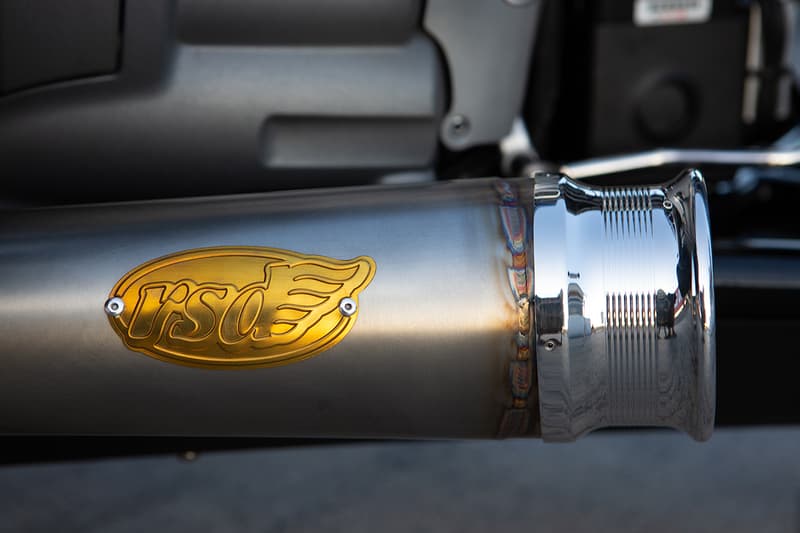 10 of 10
BMW Motorrad has handed its R18 motorbike to the American motorcycle racer and designer Roland Sands, resulting in the creation of a custom R18 Dragster.
The one-of-a-kind motorbike centers around the R18's prominent two-cylinder boxer engine. It produces a maximum torque of 116 lb-ft at 3,000 rpm, and 91 HP at 4,750 rpm in standard form — however, this dragster offers much more.
Sands has redesigned the R18 all around, striping down the bike to its essentials and reimagining it as a straight-line drag machine. The rear end has been completely deleted, while the front and rear fenders have been redesigned to give off an aesthetic more suited to drag racing than cruising.
Elsewhere, Sands has replaced the standard exhaust system with a hand-fabricated stainless steel "twin megaphone" system that's fitted with milled aluminum components. New hydraulic front brakes and clutch master cylinders have also implemented. The dragster has also been fitted with a nitrous system for more power on the strip.
Sands finishes his custom model with a new two-tone metallic blue paint job feature classic white BMW pin-stripes done by Chris Wood. Take a look at the BMW Motorrad R18 Dragster by Roland Sands in the gallery above.
In other news, Honda's Motocompo is rumored to be coming back.