Vince Staples Joins Terrell Hines for Socially-Conscious Track "Get Up"
A remix to Hines' 2019 single.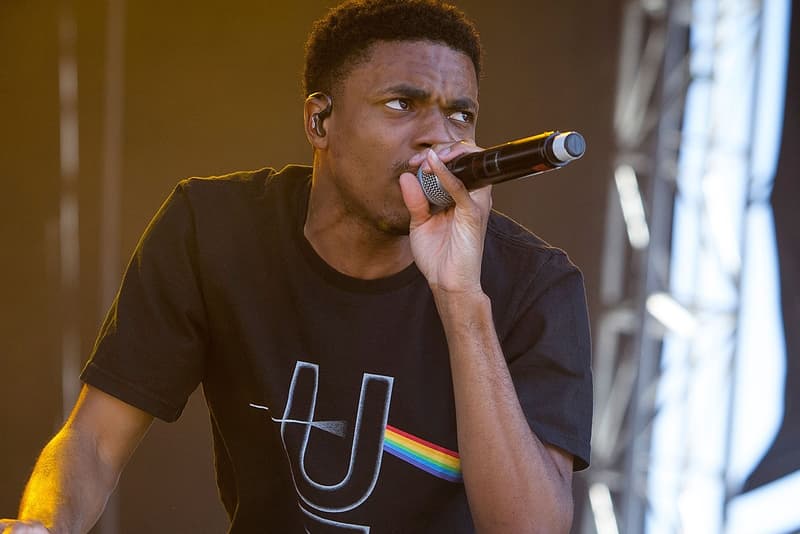 Rising Georgia artist Terrell Hines has called in Vince Staples for a remixed version of Hines' 2019 track "Get Up." The song expresses socially-conscious lyrics that nod to the current Black Lives Matter movement.
Measuring at a little under the three-minute mark, the song comes with an artful, politically-charged lyric video filled with protest signs, police cars and the American flag. Backed behind a percussion-filled mid-tempo beat, Hines delivers a soulful vocal performance complemented by Staples' sobering rhymes. Lines like "they say life too short, but not easy / I say what I want, I'm not P.C / You know black folks killed when police, please / Just seen one on the TV / Make about three this week" and "Pressure risin', I might go diamond / Outcasted, I might get blasted" are laced throughout the track, painting a vivid picture of both artist's sentiments about the U.S.' current affairs.
Scroll above to watch Terrell Hines and Vince Staples' lyric video for the collaborative remix to "Get Up."
In case you missed it, check out Vince Staples, Boldy James and The Alchemist's "Surf & Turf" video.