Kyrie Irving to Produce '#SAYHERNAME: BREONNA TAYLOR' TV Special
Educating viewers about police brutality on Black women and what viewers can do to demand justice for Taylor.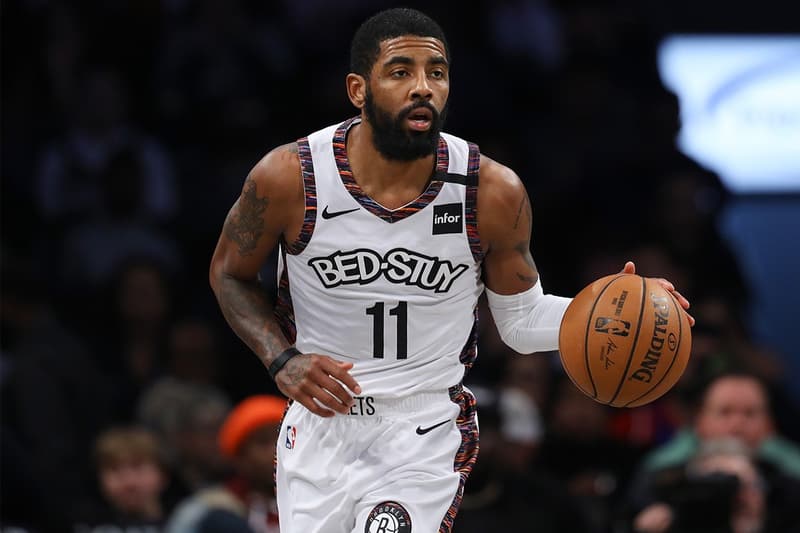 Kyrie Irving will be producing a TV special calling for justice for Breonna Taylor.
Entitled #SAYHERNAME: BREONNA TAYLOR, the one-hour special will take a deep dive into police brutality and how it relates to Black women. The Brooklyn Nets star's project will also educate viewers with actions they can take to demand justice for Taylor, including making phone calls to city and state officials, information on voter registration, petition signings and social media support.
The basketball player will be joined by Common, Democratic U.S. Rep. Ayanna Pressley of Massachusetts, journalist Jemele Hill, author Dr. Brittney Cooper, activist Brittany Packett and Black Lives Matter co-founder Alicia Garza during the special's airing on the PlayersTV network.
"In a time when society is calling out police brutality, social injustices, and systemic racism, it is critical to magnify how these unjust behaviors and practices are directly impacting Black women," Irving said in a statement. "I stand for Breonna Taylor, Sandra Bland, and the countless women whose names are never said but have shared the same unfortunate fate."
Common added, "It has been more than a hundred days since Breonna Taylor was killed by law enforcement in her own home. The men who murdered her are still walking the streets. What we the people are asking for is justice, A True Justice that knows no prejudice, racism or sexism. As a man, I'm seeing more and more my responsibility in protecting, standing on the frontlines with, and speaking out against the injustices that have taken place with Black Women who in this battle against police killings and an unjust system have been overlooked."
Taylor, a Black EMT, was fatally shot by Jonathan Mattingly, Brett Hankison and Myles Cosgrove — three plainclothes Louisville Metro Police Department officers — in her own home shortly after midnight on March 13. The officers were executing a no-knock search warrant in regards to a narcotics case that involved her ex-partner, Jamarcus Glover. Gunfire was exchanged between the officers and Taylor's boyfriend Kenneth Walker, who believed the three were home intruders. Officers open fired over 20 times; Taylor was shot at least eight times and was pronounced dead at the scene, and no drugs were found in the apartment. She was only 26 years old and was only three months away from celebrating her 27th birthday.
#SAYHERNAME: BREONNA TAYLOR premieres July 8 on PlayersTV and the PlayersTV YouTube channel.
In related news, the NBA will allow messages of social justice on player jerseys.