Post Malone's Fourth Studio Album Is in the Works
The followup to his 2019 project 'Hollywood's Bleeding.'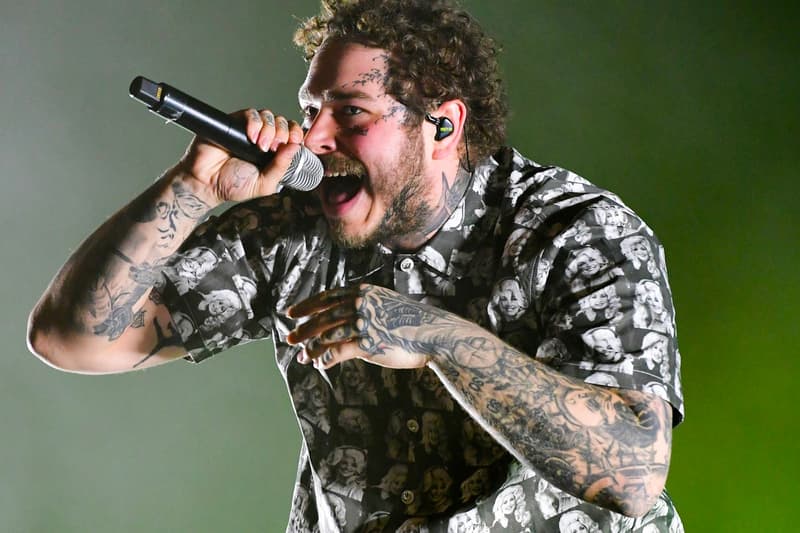 Post Malone has been working on his fourth studio album while in quarantine at home in Park City, Utah.
Speaking to the Wall Street Journal Magazine, the artist explained that "this has been a perfect time to make music, and to write songs about what's going on currently." Posty recognizes that the world is going through some major turmoil, and hopes that his Hollywood's Bleeding followup "will give people hope and hopefully uplift people's spirits."
"Honestly, for a songwriter to be in the house all day is a blessing and a curse. In the darkest of times I'm just trying to make something beautiful out of it," he said.
After being forced to cut his tour short due to COVID-19, Malone noted that the time alone has allowed me to think about how he can improve himself and help out more. He recently raised over $2.7 million USD for the UN Foundation's COVID-19 Solidarity Response Fund with his Nirvana tribute livestream show, and now he's looking to translate that empathy into his music. He explained, "I want to make an album that will uplift and show that people are not alone in their times of loneliness and worry and that at the end of the day we all just need to show love to everyone on the planet and figure things out. So we're working pretty hard, and I think we're making some incredible stuff."
Elsewhere in music, stream J. Cole's Lewis Street EP.