Motörhead and Vetements Combine So You Can Find Your Inner Heavy Metal Rocker
Delivering a T-shirt and a pair of shorts honoring the band's 2010 world tour.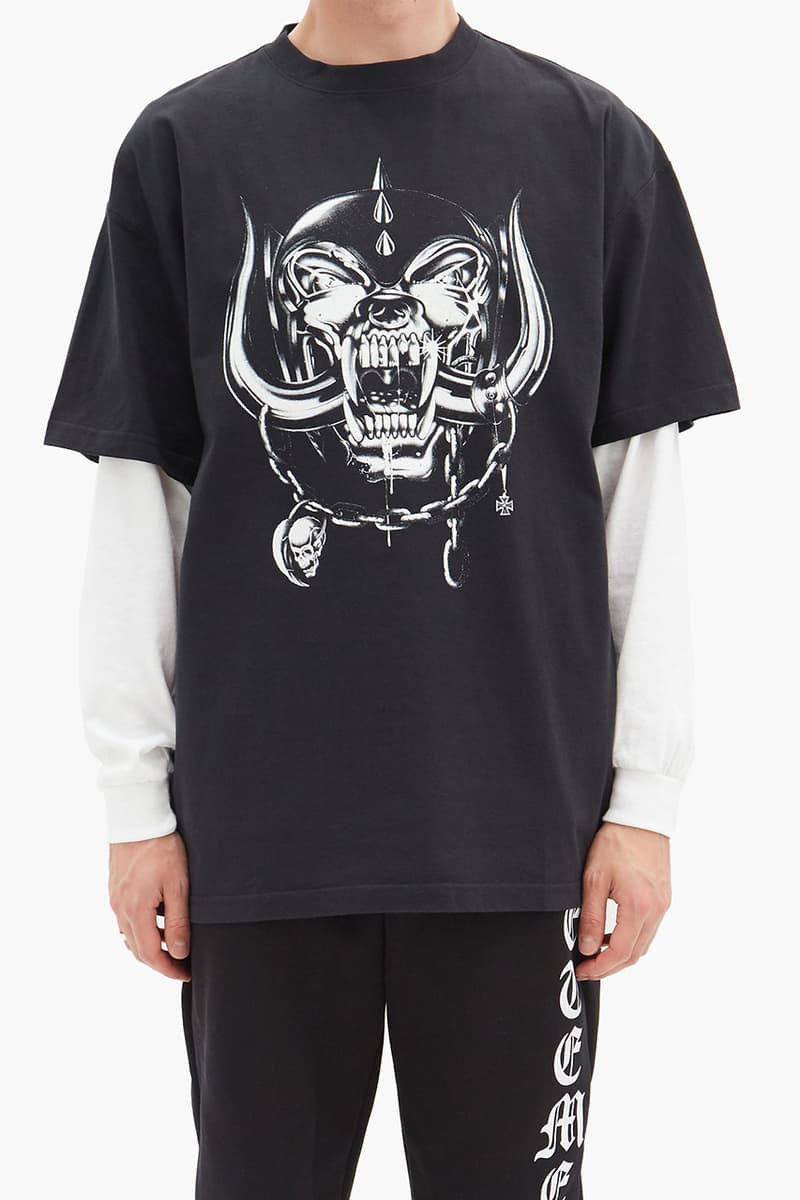 1 of 6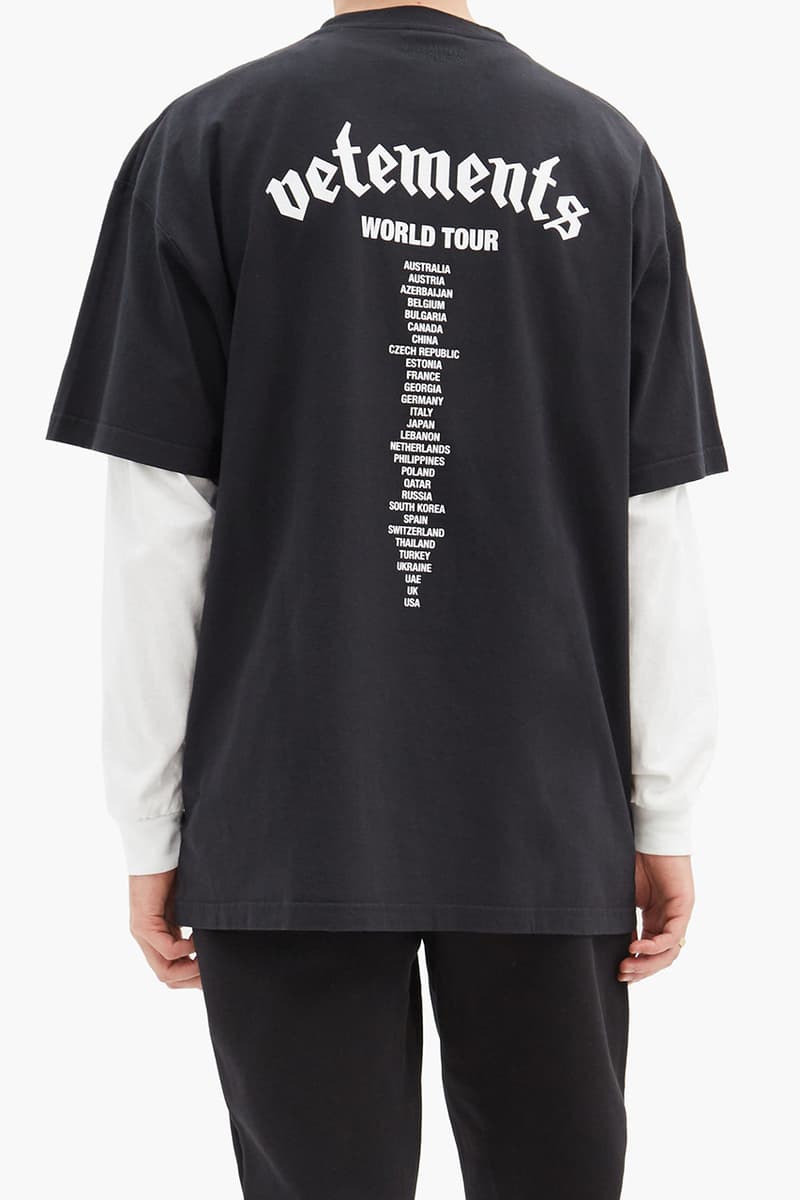 2 of 6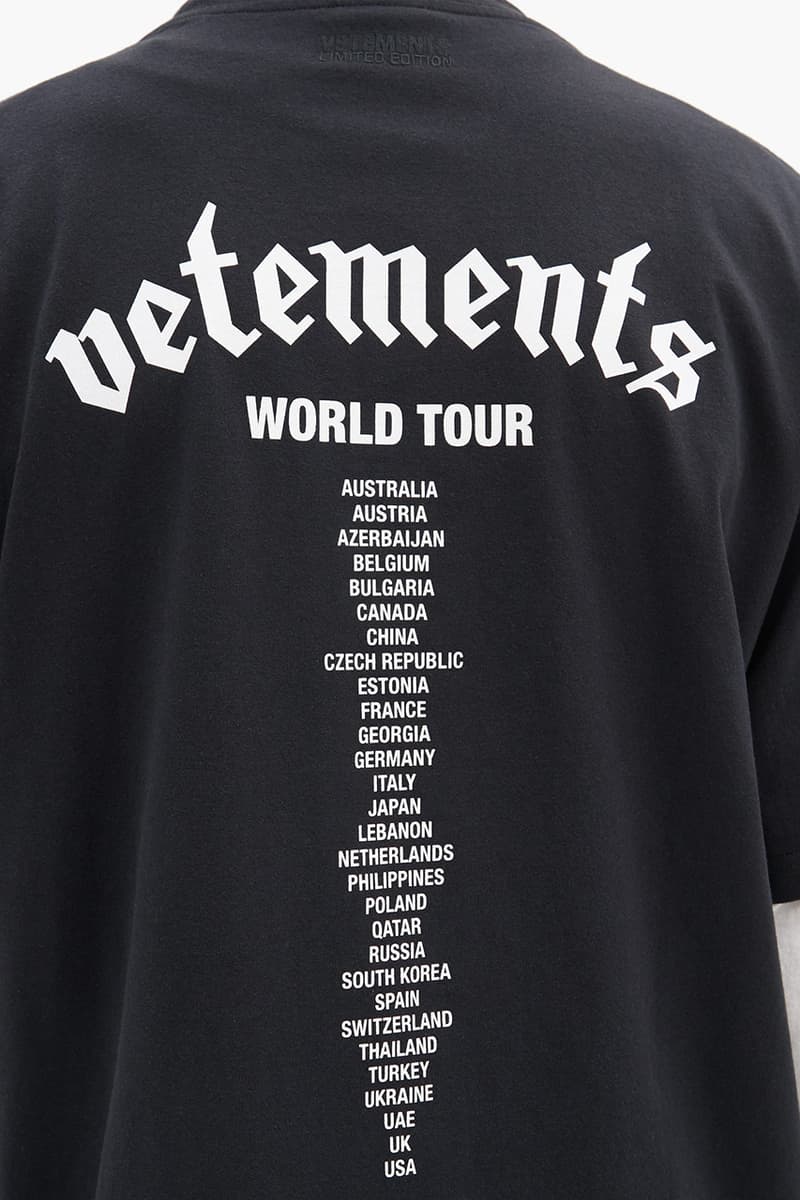 3 of 6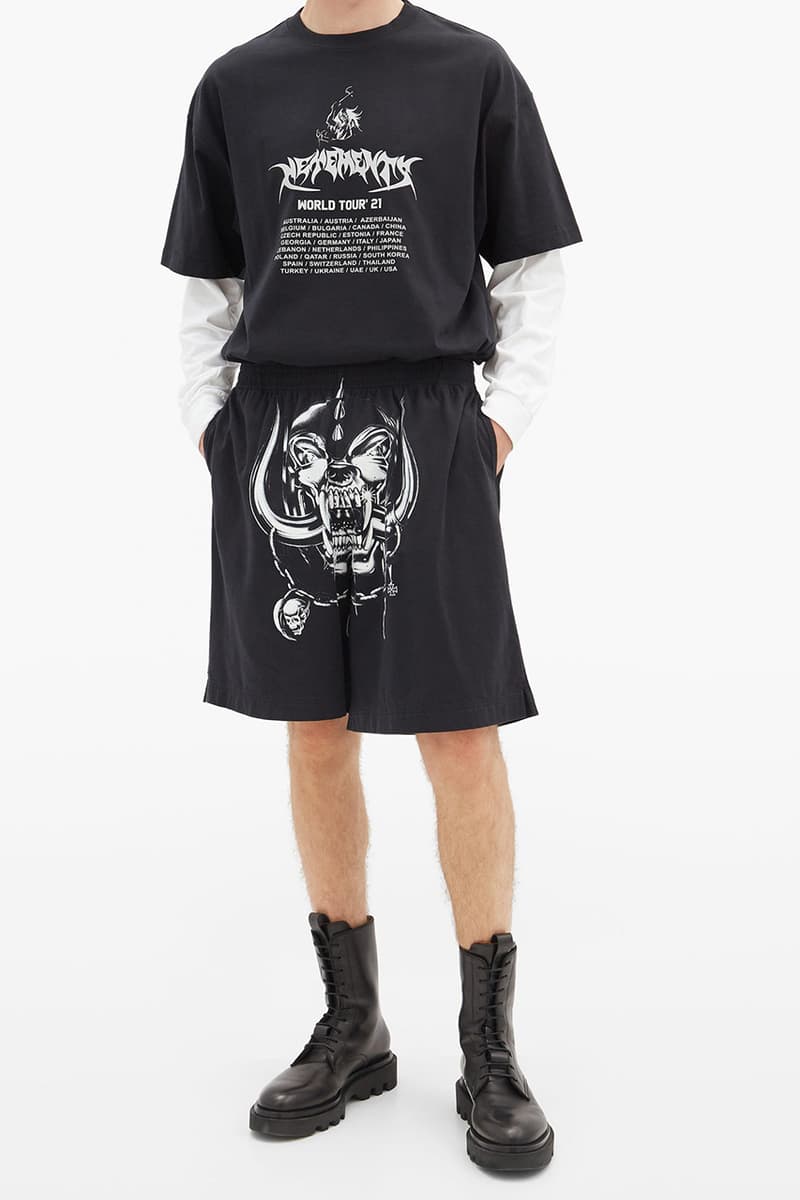 4 of 6
5 of 6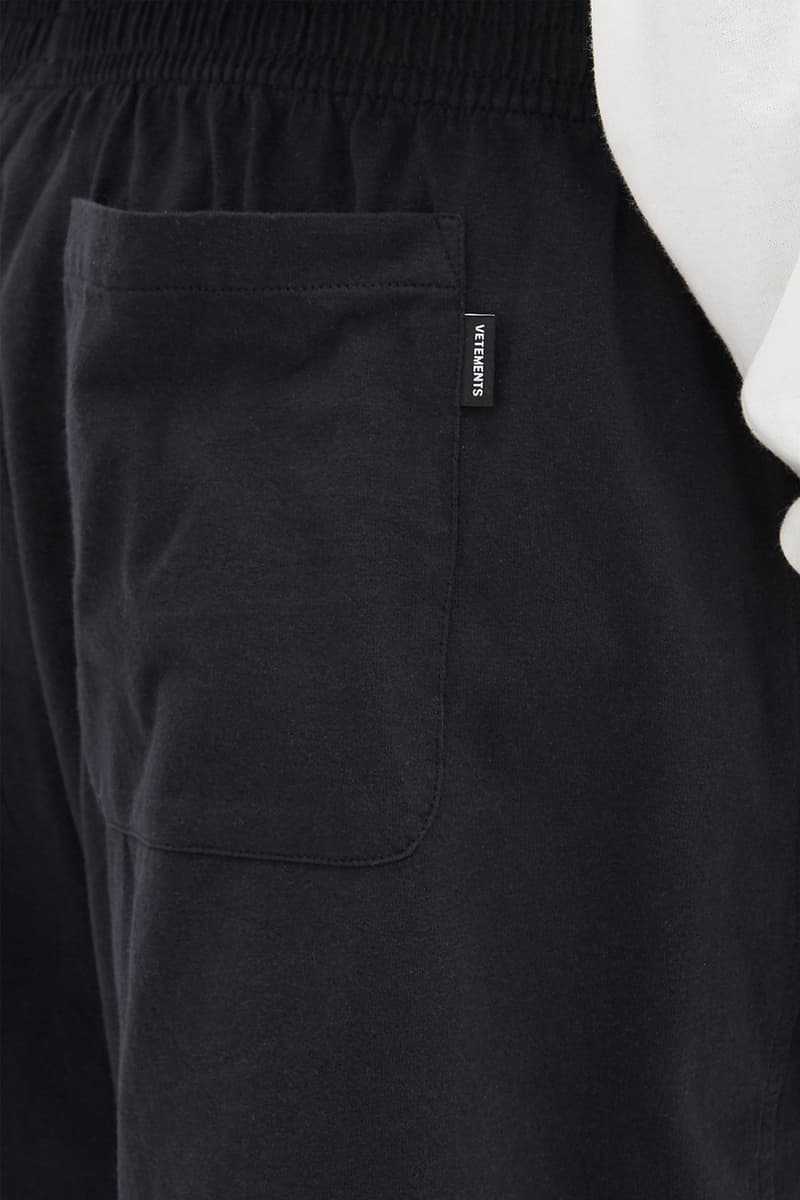 6 of 6
Vetements has released a T-shirt and a pair of shorts that honors Motörhead; specifically the heavy metal rock band's 2010 world tour and its 20th album, The Wörld Is Yours.
Naturally finished in black, the T-shirt and shorts sport an adaption of the aforementioned album cover. On the front of each piece, you'll find the snaggletoothed skull, which was originally designed by graphic artist Joe Petagno, the same person who also penned Led Zeppelin's Icarus logo.
The T-shirt features Vetements' take on a traditional band tee, adorning the rear with gothic branding and a list of countries. The shorts are plain on the back, but do feature a rear pocket that sports a Vetements-branded tag.
Take a look at the Motörhead x Vetements capsule collection in the gallery above. The T-shirt retails for $384 USD, while the shorts retail for $492 USD. Both can be purchased now on MatchesFashion.com.
In other news, Travis Scott's Cacti brand could be releasing soon.