Banksy's Latest Artwork Accidentally Removed by Cleaners
When does street art become vandalism?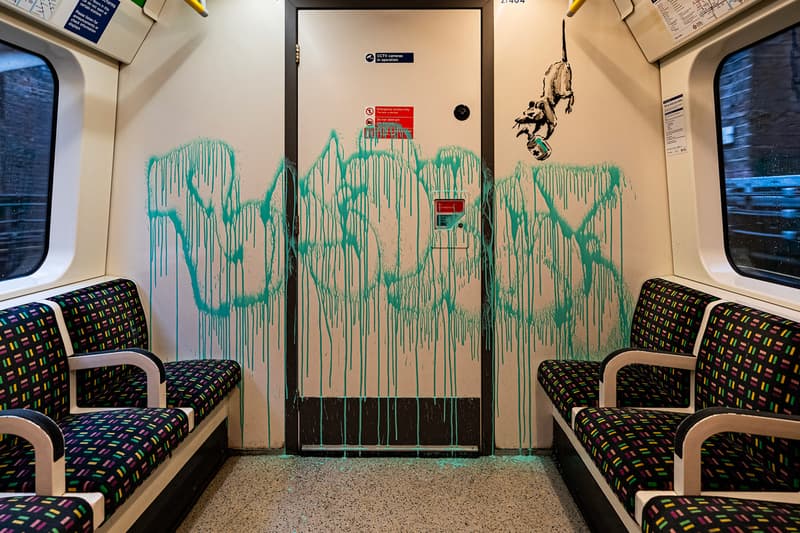 Banksy had recently disguised himself as a London Underground cleaner to put up his latest artwork, If You Don't Mask, You Don't Get, that scurries a public service announcement to wear a face mask and play one's part in the fight against COVID-19. As people have been trying to find this artwork that the elusive British artist has recorded on his Instagram, it is now confirmed that it was accidentally removed by actual London Underground cleaners as reported by the Evening Standard.
"We appreciate the sentiment of encouraging people to wear face coverings, which the vast majority of customers on our transport network are doing," commented a Transport for London spokesman. "In this particular case, the work was removed some days ago due to our strict anti-graffiti policy. We'd like to offer Banksy the chance to do a new version of his message for our customers in a suitable location."
It is also apparent that the cleaner who removed the artwork had no inclining of its significance, with a source claiming that "When we saw the video, we started to look into it and spoke to the cleaners. It started to emerge that they had noticed some sort of 'rat thing' a few days ago and cleaned it off, as they should." Nonetheless, its erasure has been receiving polarising comments on social media, with some outraged, and others saying that Banksy should have known better.
View Banksy's If You Don't Mask, You Don't Get artwork below.
In other art news, Takashi Murakami reveals lottery for prints benefitting justice organizations.