Walmart Lands in Hot Water After Selling "All Lives Matter" T-Shirt
Just weeks after announcing a $100M USD commitment towards racial equity.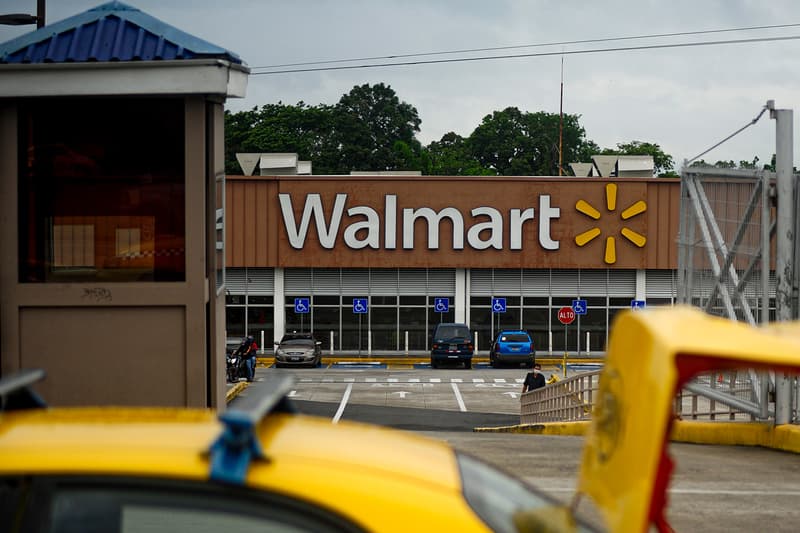 Walmart Canada is now catching flak for selling what the public is calling a racist T-shirt. The shirt in question is a military green "ALL LIVES MATTER" tee by Old Glory Design.
While this is not the first time questionable product has slipped through onto Walmart's online store, many are outraged as the shirt remained for sale for over a week, there's even an "All Lives Matter" American flag license plate photo still for sale. This news also comes just weeks after Walmart proposed a $100 million USD commitment towards racial equity.
It should also be noted that concurrently, Walmart does appear to have a section dedicated to the sale of Black Lives Matter products.
In other news, the Dixie Chicks have officially changed their name to "The Chicks."
Appalled to learn that Walmart Canada's on-line store is selling "All Lives Matter" t-shirts. This slogan was created by racists to oppose the legitimate demand that "Black Lives Matter." By selling these t-shirts, Walmart is siding with racists.

— Susan White (@susanleewhite) June 25, 2020
Walmart Canada: We are taking steps to address racism.

Also Walmart: This ALL LIVES MATTER merch is available for pick up in three locations near you.

Absolutely disgusting. Remove this right now @WalmartCanada https://t.co/cUg4yRrKef pic.twitter.com/TFW4vVwuIH

— Farzana Khan (@_Farzanakhan) June 23, 2020